Sauce Craft Sweet Chili Crispy Thai Pork with Cucumber Salad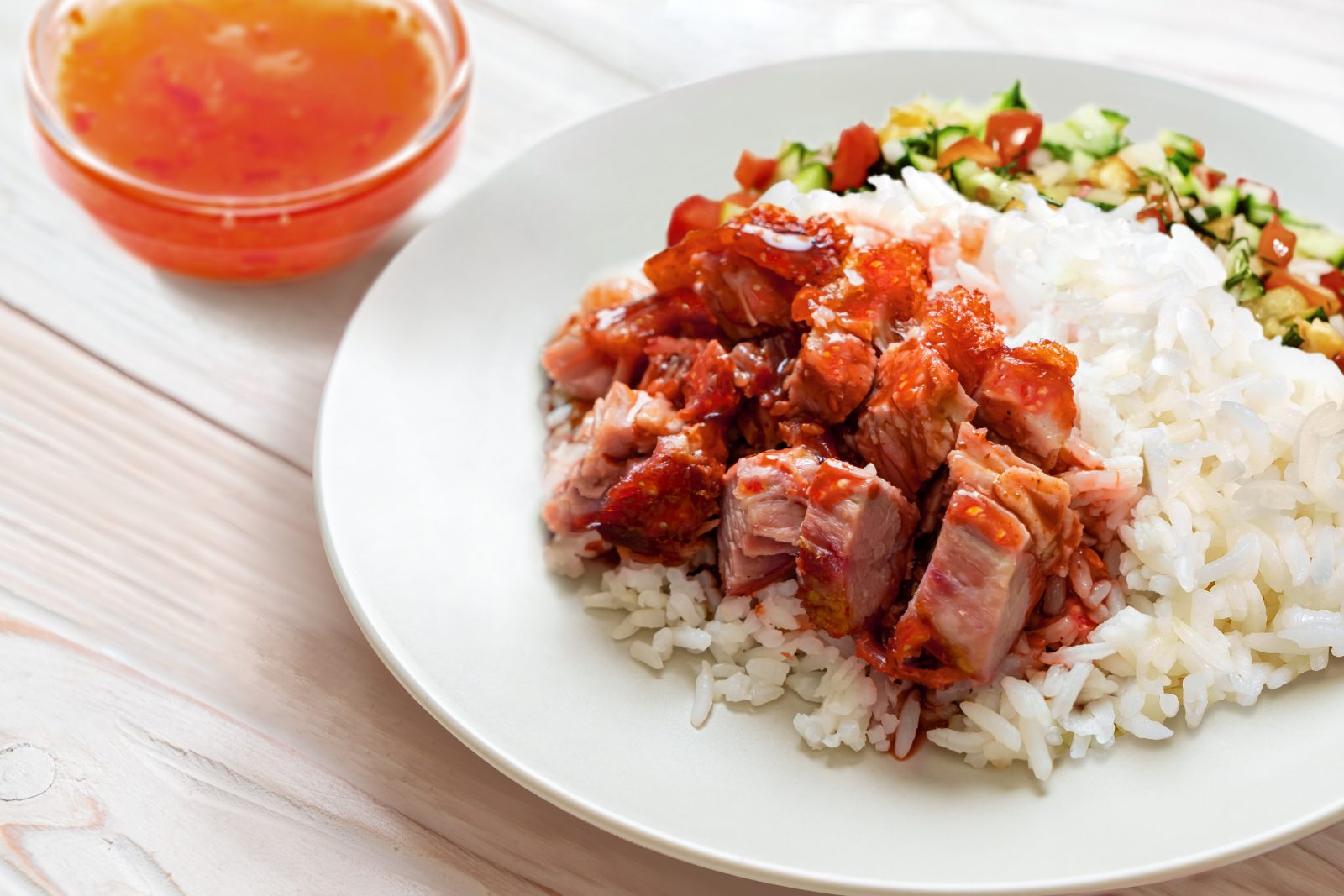 Balancing famously spicy Thai pork with a cool cucumber salad, this tantalizing Asian salad recipe masterfully utilizes of Sauce Craft™ Sweet Chili Sauce to create something new and exciting for your customers to enjoy.
Ingredients:
Cucumber salad - 1/2

Cup

Rice wine - 1/2

Cup

Salt, kosher - 1

tsp.

Oil, sesame - 3

oz.

Cracked black pepper - 2

tbs.

Crispy fried pork belly,1/2" diced prep - 7

oz.

Sauce Craft™ Sweet Chili Sauce - 3-1/2

oz.

Onions, yellow 1/2"diced - 1/2

Cup

Garlic fresh, chopped - 2

tbs.

Green onions, sliced - 2

tbs.
Preparation:
Heat a pan with the sesame oil. Sauté the onions and garlic in the hot oil until translucent and has a good aroma. Add in the salt, black pepper and fried pork.

Deglaze with the rice wine for about 30 sec. and then put in the Sauce Craft™ Sweet Chili Sauce. Quickly toss the pork making sure everything is coating well.

Pour the pork over white rice, sprinkle the green onions over the entire dish and serve the cucumber salad on the side.