Sauce Craft Potato Salad with Garlic Parmesan Sauce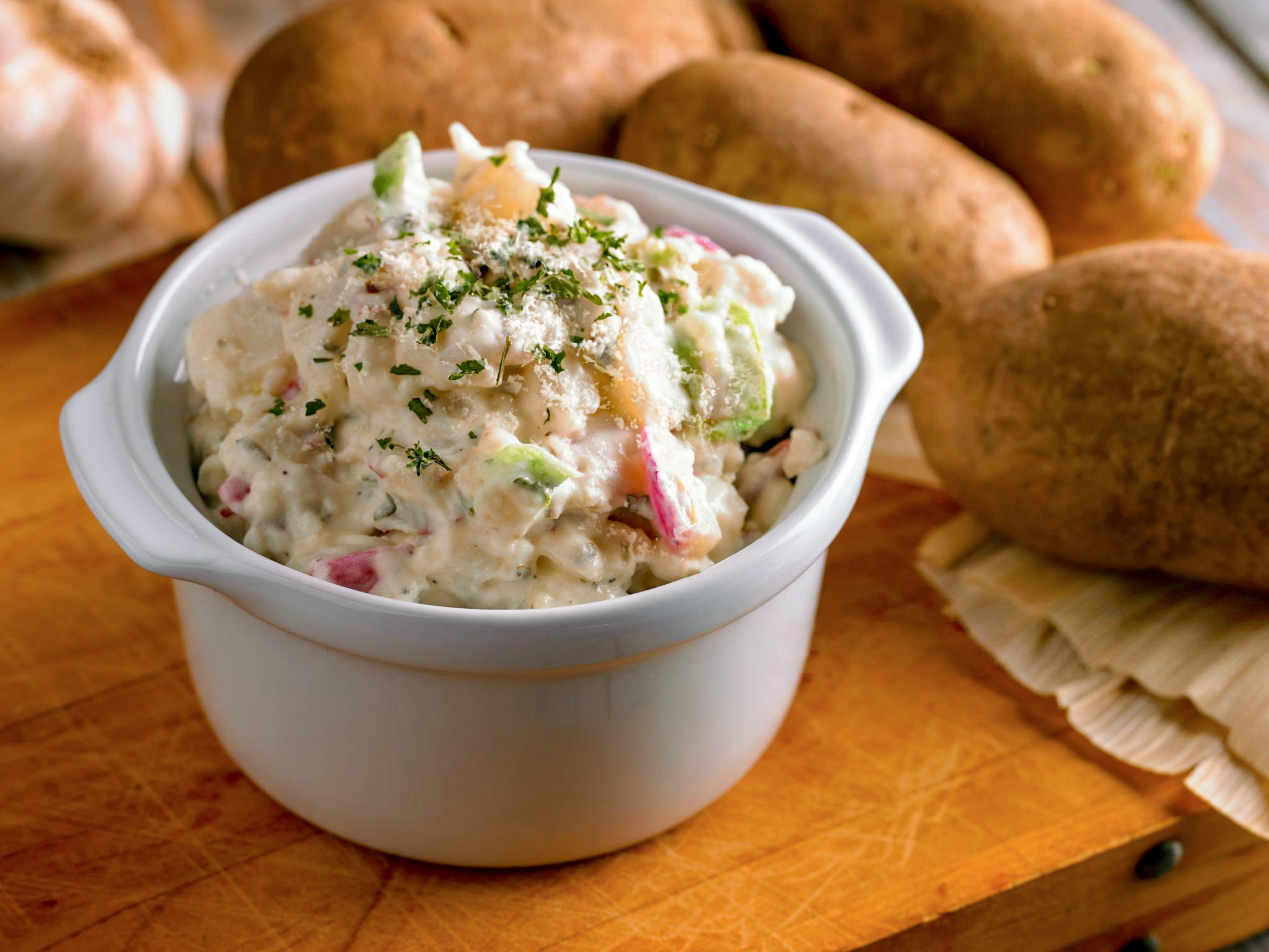 Garlic parmesan is a hot flavor trend, and few dishes wear it as well as the classic potato salad. With this recipe as your savory secret sauce, you can effortlessly bring variety and novelty to your side's menu.
Ingredients:
Celery diced, 1/4" - 1/2

Cup

Sauce Craft™ Garlic Parmesan Sauce - 1-1/2

Cups

Parsley, chopped - 1/2

Cup

Salt, Kosher - 1-1/2

tsp.

Potatoes, cooked, diced 3/4" - 2

lbs.

Onion diced , red 1/4" - 1/2

Cup

Parmesan cheese, grated - 1/2

Cup

Classic Gourmet® Select Real Mayonnaise - 1

Cup

Black pepper, ground - 2

tsp.
Preparation:
Incorporate all Ingredients into a clean mixing bowl and combine well.
Taste and adjust seasoning as needed.

Place potato salad into a storage container and store in the refrigerator until needed.