Sauce Craft Honey Sriracha Grilled Chicken Flatbread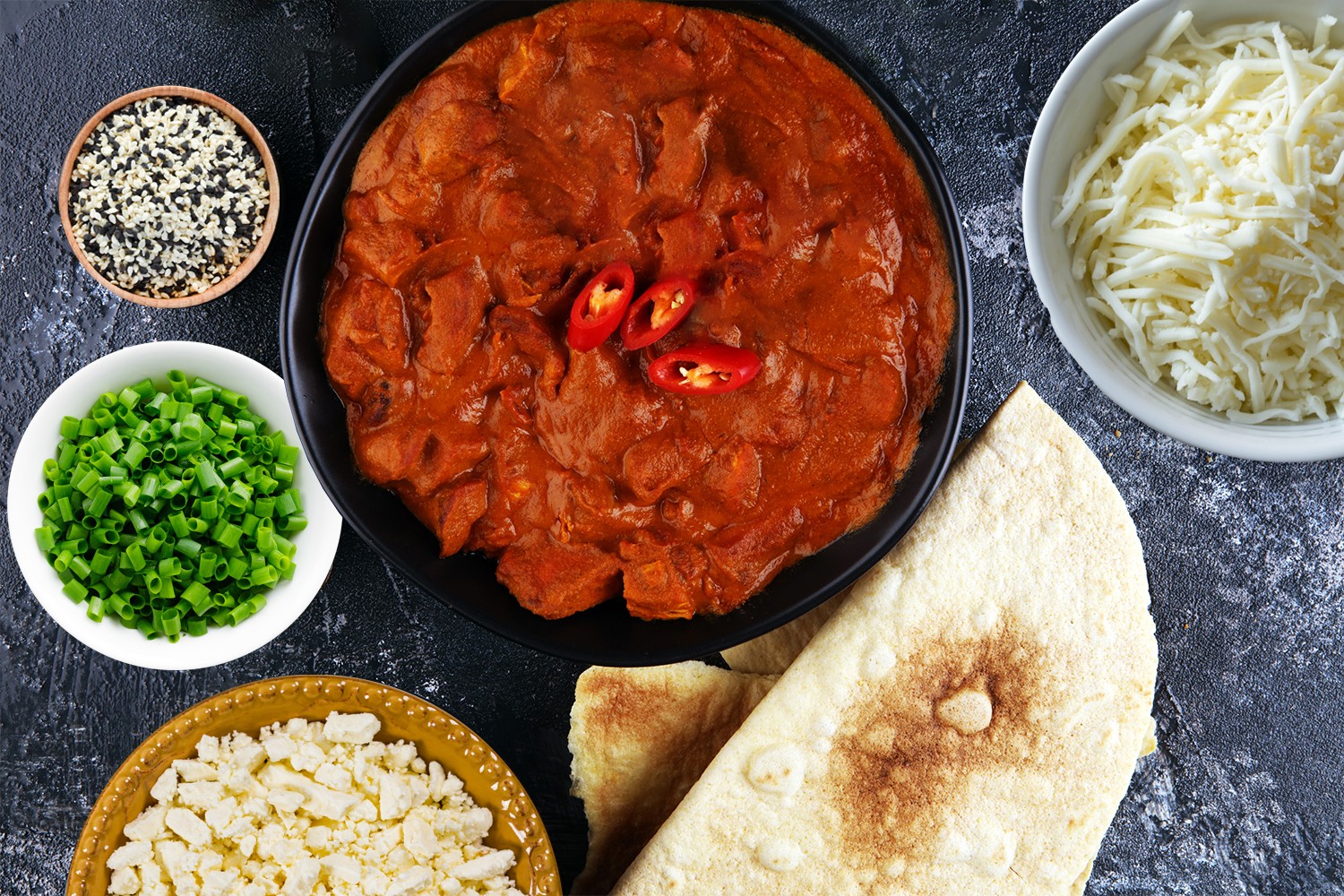 Slathered in the sweet and spicy goodness of Sauce Craft™ Honey Sriracha Sauce, this simple recipe will have your customers marveling at its tender texture and tangy-hot taste.
Ingredients:
Flatbread, 10" - 1

each

Mozzarella cheese, shredded - 1

Cup

Salt and pepper mix - As needed

Black and white sesame seeds - 1

tsp.

Green onions, sliced - 1/2

Cup

Goat cheese, crumbles - 3/4

Cup

Chicken, thigh meat, marinated and grilled, diced 1/2" cubes - 4-1/2

oz.

Jalapeno, sliced thin - 1

each

Sauce Craft™ Honey Sriracha Sauce - 1-1/4

Cup
Preparation:
Season chicken with salt, pepper, and 4 oz. Sauce Craft Honey Sriracha sauce. Mix well and let sit for 30 minutes before grilling. Grill on the broiler to an internal temp of 165F. degrees.

Once the chicken is cooked and cooled entirely, dice into 1/2" cubes and set aside.

Brush the crust with Sauce Craft™ Honey Sriracha Sauce, top with mozzarella cheese, chicken, goat cheese and green onions. Bake in the oven for 7-9 minutes, crust is brown and crisp on the bottom and cheese is melted through.

Finish the flatbread with a drizzle of Sauce Craft™ Honey Sriracha Sauce, sliced red jalapeno and sesame seeds over the surface.