Salted Caramels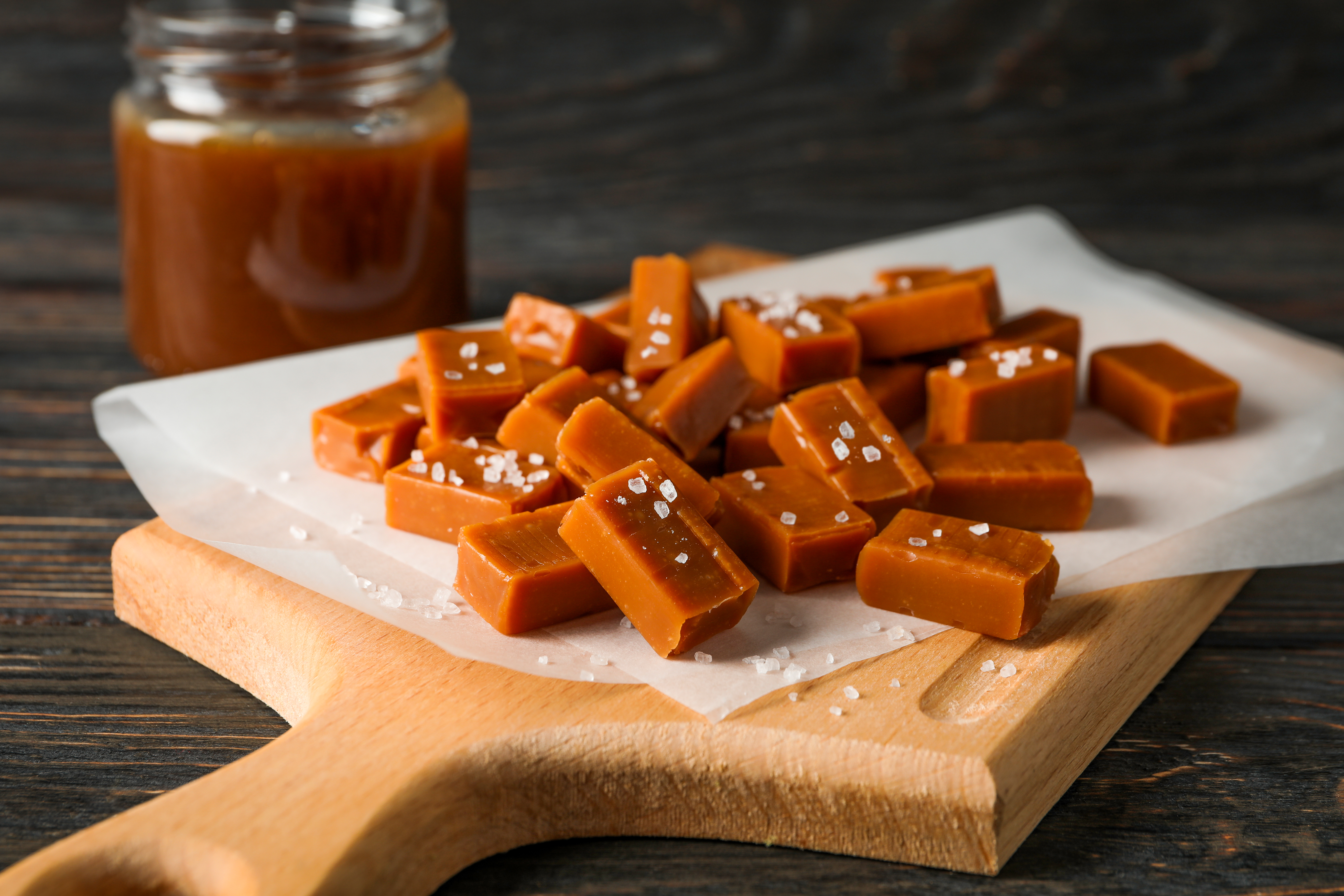 A tantalizing mix of salty and sweet, these delightfully buttery, melt-in-your-mouth caramel candies make for an excellent treat to end your customers' visit on a high note.
Ingredients:
Sugar, granulated - 1

Cup

Dark Corn Syrup - 1

Cup

Liquid SunGlow - 1

Cup

Sweetened Condensed Milk - 1

14 oz cans

Vanilla Extract - 1

tsp.

SunGlow, salted - 2

tbs.

Wax Paper - as needed

Coarse or Flaked Sea Salt - as needed
Preparation:
Bring the first 3 ingredients to a boil in a 3-4 quart saucepan over medium heat.

Cook without stirring for 7 minutes on medium heat.

Stir in condensed milk and bring to a boil.
Cook while stirring constantly.
Cook until a candy thermometer read 238F to 240F (soft ball stage) about 20 minutes.

Remove from heat and stir in vanilla extract.

Pour into a buttered 8-inch square pan.

Let rest at room temperature for about 8 hours. A room with no humidity preferred.

On a cutting board, cut caramels into ½ inch squares.
Using your hand mold caramels into desired shape and transfer to small squares of wax paper.
Sprinkle with sea salt before wrapping.
Refrigerate until ready to serve.
Chef's Tip: Caramels can be made up to 5-7 days before needed, as long they are stored in the refrigerator.