Roasted Seasonal Vegetable Naan Sandwich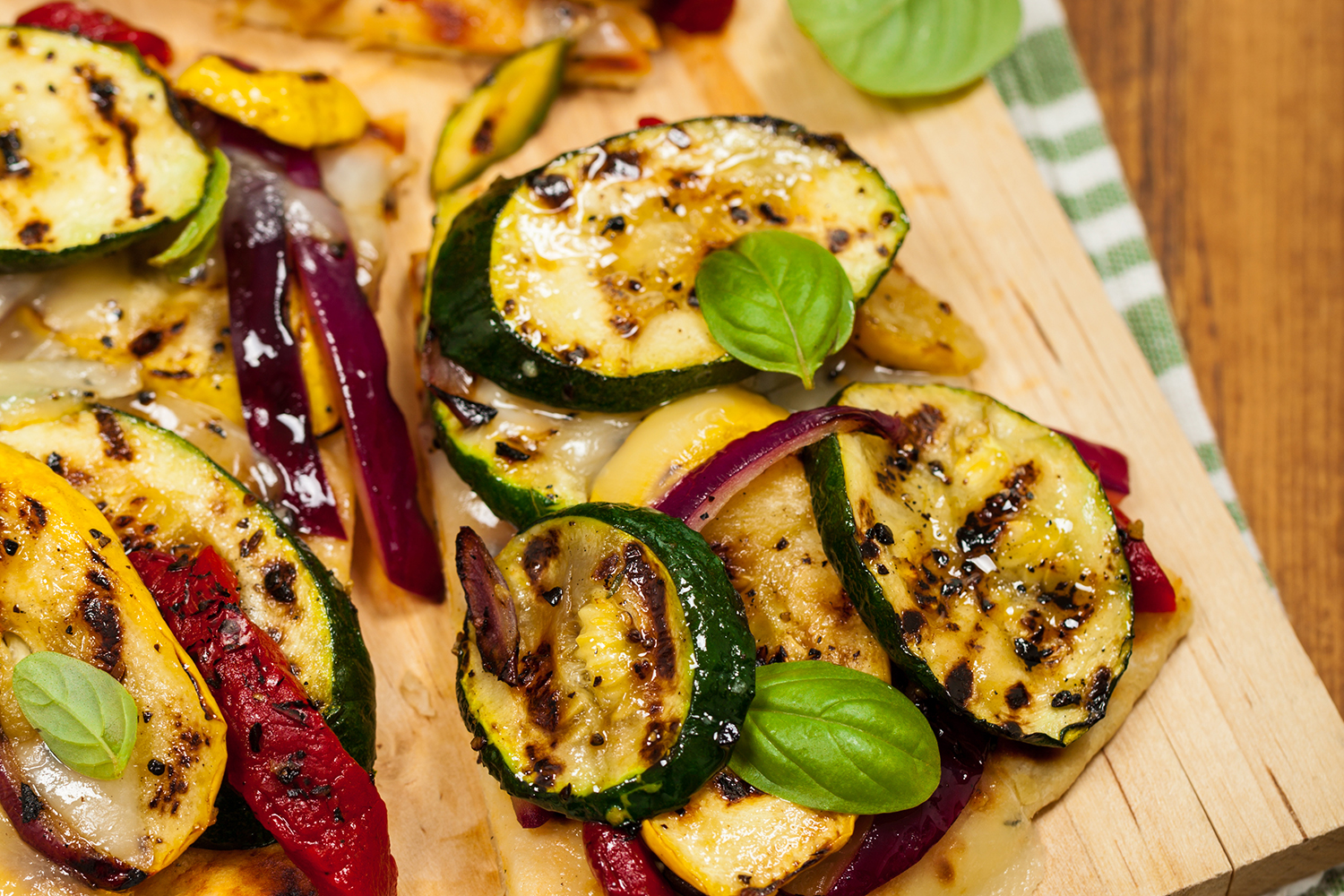 Fresh and flavorful, this recipe combines in-season produce with oven-baked naan flatbread for a nutrition-rich and diet-friendly sandwich that healthy eaters won't be able to resist.
Ingredients:
Sauce Craft™ Garlic Parmesan Sauce - 1.5

cups

Eggplant, sliced lengthwise and roasted - 8

oz.

Onion, red, sliced and roasted - 8

oz.

Sandwich Assembly -

-

Salt and black pepper - As needed

As needed

Roasted Vegetables - 6

oz.

Naan bread - 1

each

Baby kale - .5

cups

Olive oil, pure - .25

cups

Zucchini, sliced and roasted - 8

oz.
Preparation:
Prep all the vegetables and toss the vegetables with olive oil, salt and pepper.

Roast the vegetables in the oven at 375F. degrees until the vegetables are tender.

Heat the naan bread on a flat top grill until warm and spread the roasted garlic parmesan spread on the naan bread.

On one half place the baby kale, then top with 6oz. of combined roasted vegetables.

Fold the naan sandwich and use 2 bamboo picks to hold the sandwich close.