Roasted Red Potato and Sausage Salad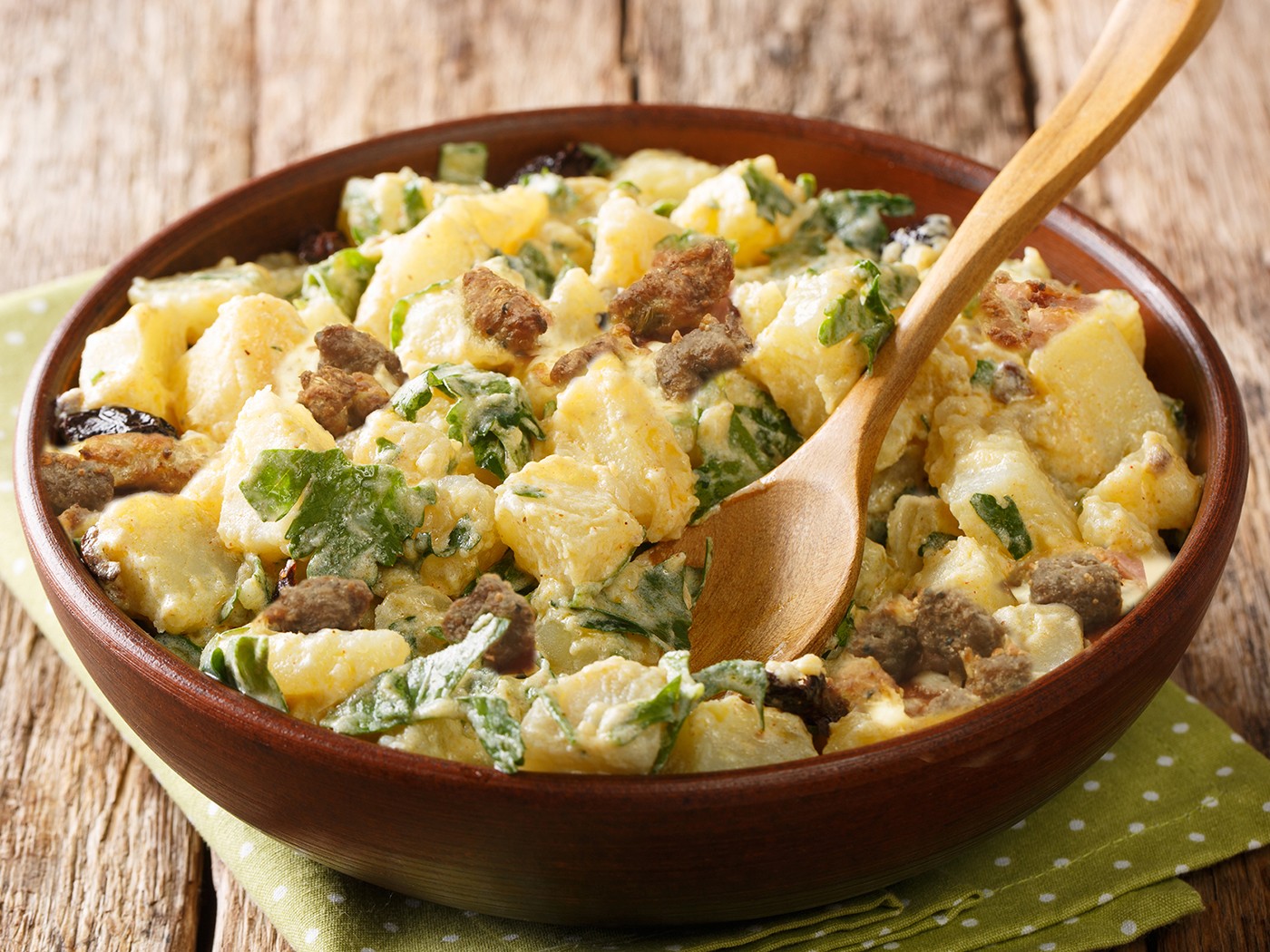 A flavorful combination of red potato and spicy sausage, your clientele will enjoy tucking into this enticing appetizer. This recipe gets to the table fast and inside your customers' bellies even faster.
Ingredients:
Sausage, Andouille, grilled, 1/2"diced - 4

cups

Classic Gourmet Italian Dressing - 6

oz.

Red onions, sliced - 1

cups

Black olives, sliced - 2

cups

Red potatoes roasted ,1/2" diced - .5

gallon

Tomatoes Roma,1/2 " diced - 2

cups

Power greens, fresh - 6

cups

Basil, Fresh, julienne - 1

Cup

Feta Cheese, crumbled - 2

Cups
Preparation:
Place all of the ingredients together in a mixing bowl except for the power greens, Feta Cheese , half of the basil and combine well together.

On the serving platter place the power greens around the edge and mound the potato sausage salad in the middle. Garnish with the remainder of the basil over the top of the potato salad.