Roasted Pears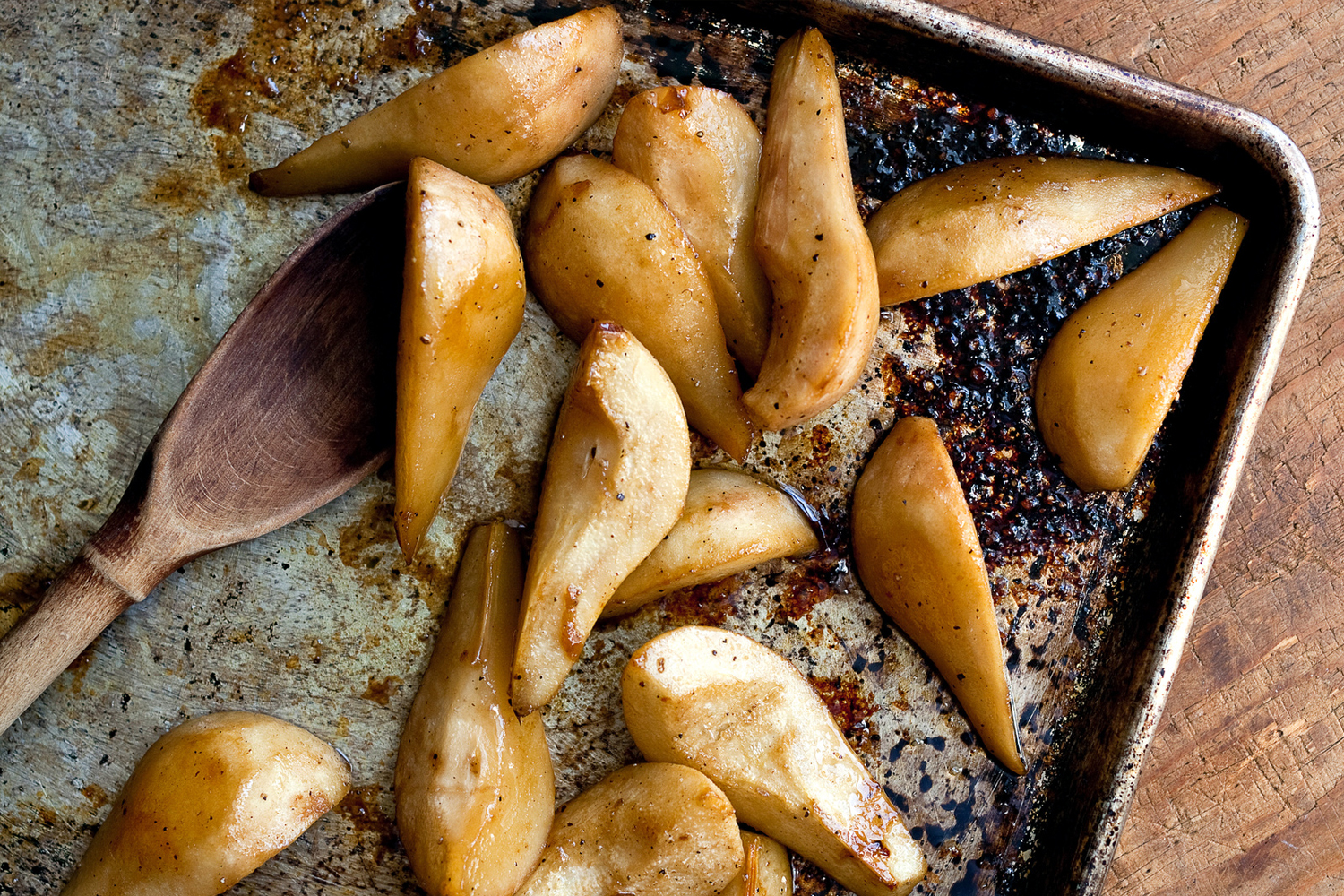 Sometimes the most decadent desserts are the simplest. With an easy prep process and using only a handful of ingredients, our recipe for roasted pears makes for a distinctly flavorful and low-cost addition to making your dessert menu stand out.
Ingredients:
Salt, kosher - 2

tbs.

Sugar, granulated - 1

cups

Pears, green, cut into 1/6th wedges - 10

each

Phase® Liquid Butter Alternative - .5

cups
Preparation:
In a clean bowl place all the ingredients and mix well.

Place all the pears on a papered sheet pan flat on the sheet pan.

Place the pears in a 350F. degree oven and roast the pears in the oven until the pears are semi-soft.

Place the pears in a cool area until completely cooled off and them move into a clean container and hold for service.