Roasted Golden Beets, Apples and Blue Cheese Salad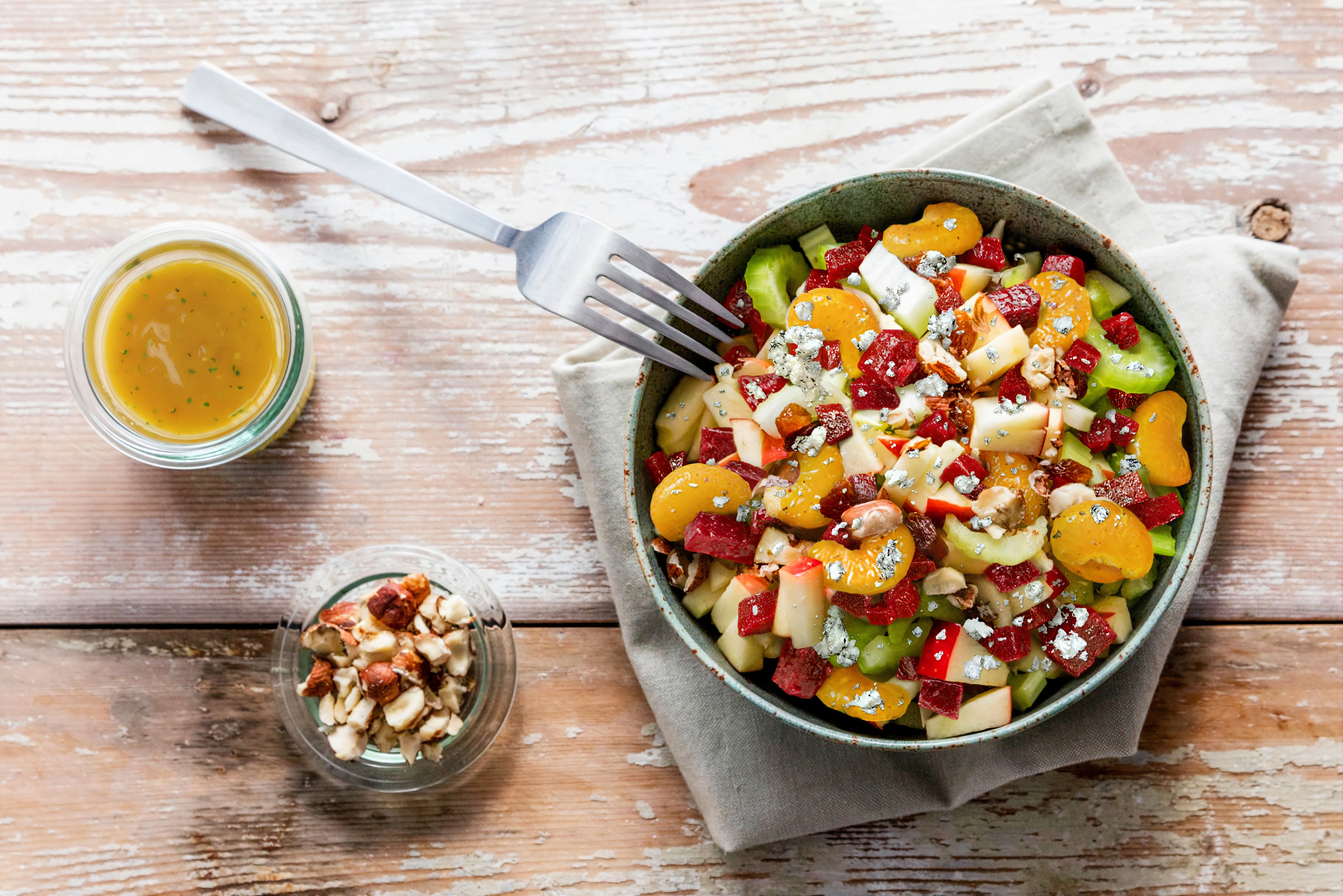 Featuring earthy golden beets, crunchy apples, and sharp blue cheese, this sumptuous salad recipe delivers a nutritious, diet-friendly meal with phenomenal prep time and ingredient costs.
Ingredients:
Marie's White Balsamic Shallot Vinaigrette - 6

oz.

Celery, sliced on bias - 2

cups

Yellow beets roasted, diced 1" - 5

cups

Blue cheese, crumbles - 1

cups

Walnuts toasted , chopped rough - 1

cups

Mandarin oranges- prepared - 3

cups

Apples, diced, 1/2" - 3

cups

Mesculn salad mix - 6

cups
Preparation:
Combine all the ingredients together in a clean bowl except for 1/2 of the cheese and walnuts and gently mix well with the dressing.

Place the mesculn salad mix on the bottom onto the serving platter as a base along with the beets, then work in the remainder of the other ingredients on top. Lastly finish with the remainder of the cheese and walnuts over the surface of the salad as a garnish.