Roasted Corn- Poblano Pepper Fritter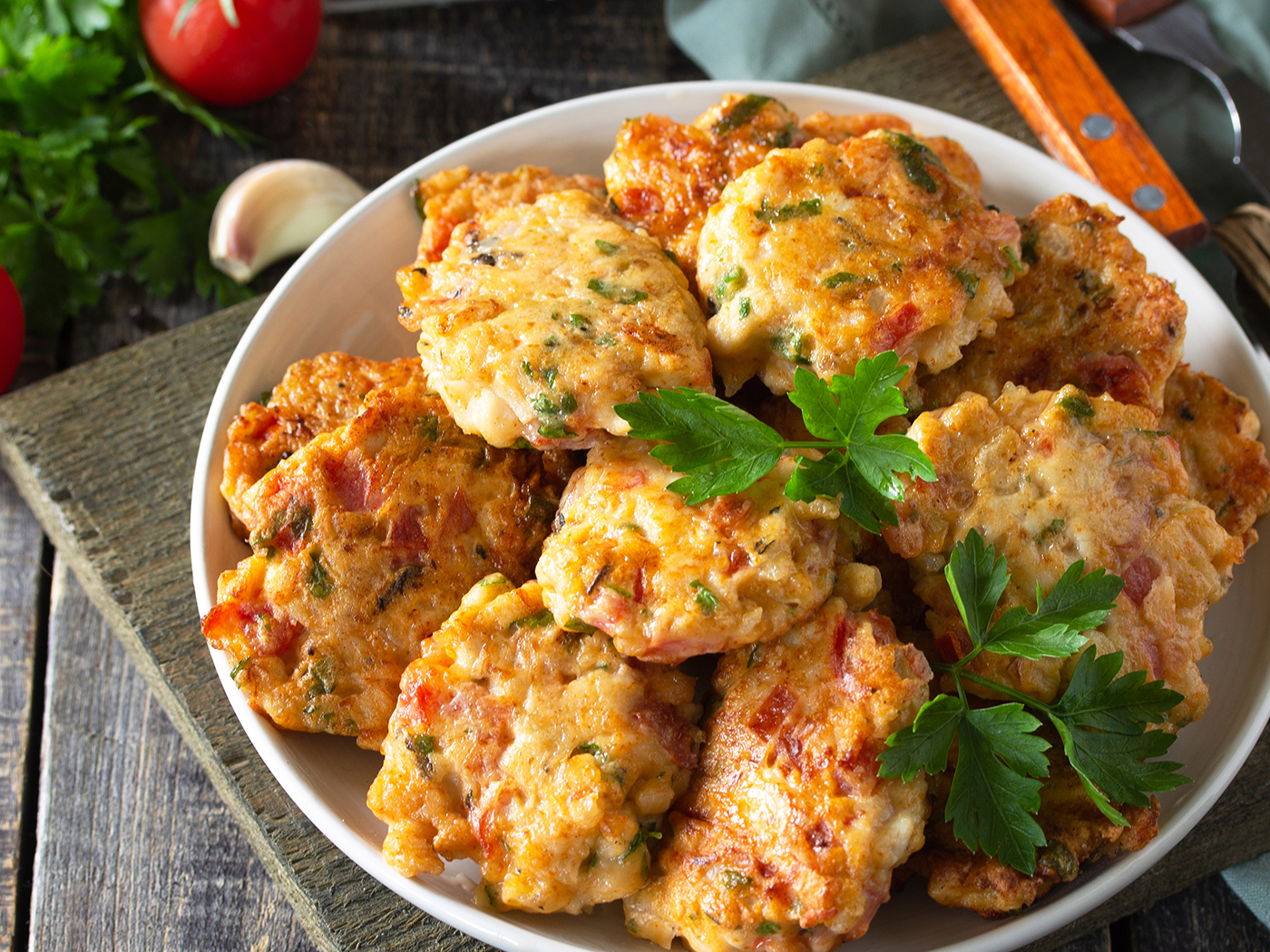 A simple fritter recipe calling for roasted corn, poblano pepper, and various savory seasonings, this spicy side dish will wow your customers with its fiery flavor.
Ingredients:
Corn kernels, roasted - 3

Cups

Green onions, sliced thin - .5

Cup

Fresh parsley, chopped - .25

Cup

Fresh Basil, chopped - 3

tbs.

Salt, kosher - .75

tsp.

Black pepper, ground - 1

tsp.

Crushed red pepper - 1

tsp.

Flour, all purpose - 1

Cup

Eggs, beaten, large - 2

each

Baking powder - 1

tsp.

Marie's Ranch dressing - 1

Cup

Mozzarella cheese, shredded - 1

Cup

Parmesan cheese, shredded - .5

Cup

Roasted poblano pepper, diced 1/4" - 3

each

Sunglow Liquid Butter Blend - As needed
Preparation:
Mix all ingredients together and combine well. Allow to sit in the refrigerator for 1-2 hours before using to allow the batter to set.

When cooking the fritters place Liquid Sunglow in the pan and allow to get hot on med heat. Dollop the batter onto the oil and flatten it out into a patty shape. Let it get brown on one side and flip it over. The fritters also can be cooked on a flat top griddle as well.

The fritter needs to be brown on both sides and firm in texture when cooked properly.
Serving Suggestions: The fritters can be served as a great appetizer, as a side item with a burger, sandwich, or a cup of soup of the day.