Roast Beef, Artichoke Heart and Mozzarella cheese Sandwich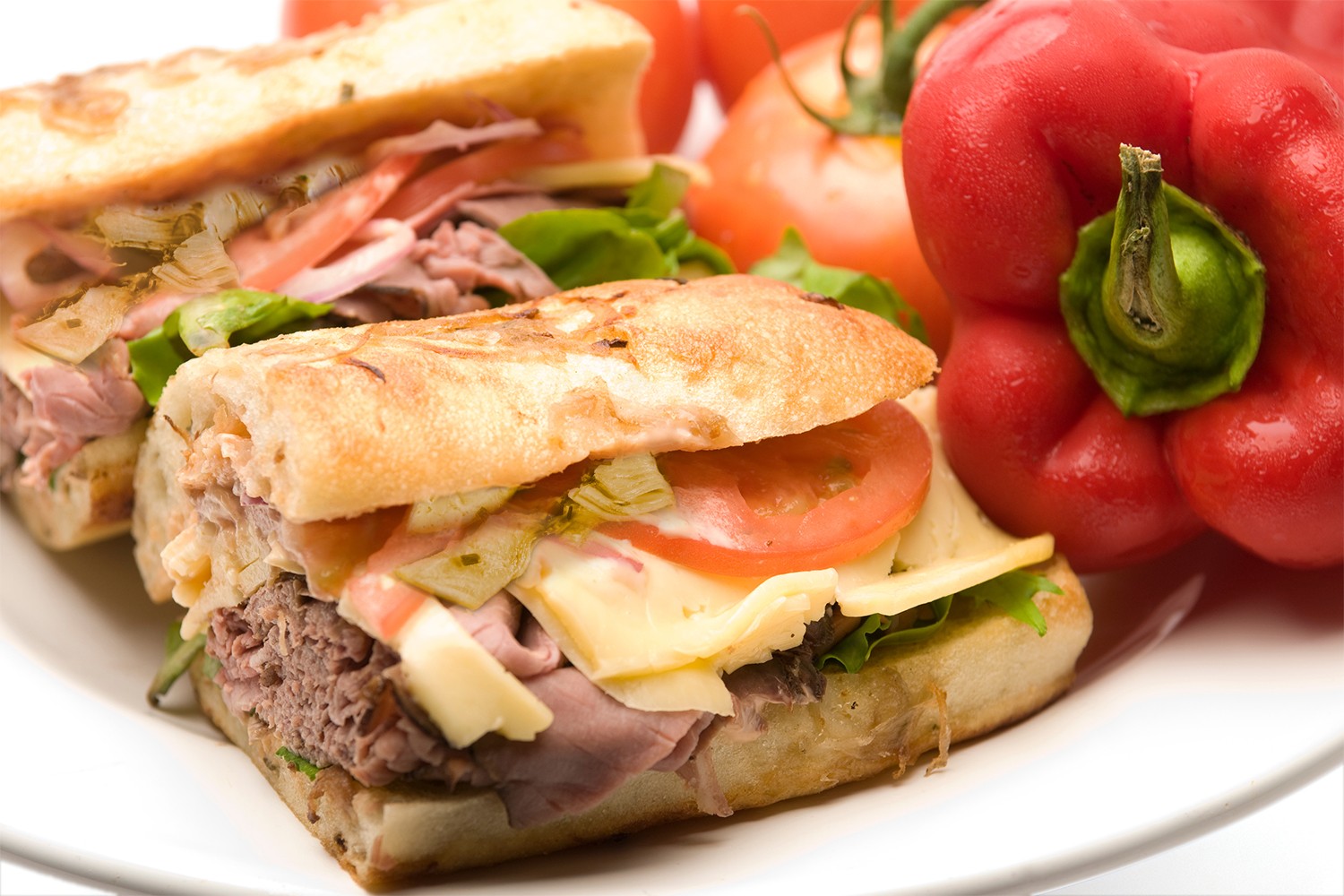 Juicy roast beef, earthy artichokes, and melty mozzarella; this recipe makes for an intensely satisfying sandwich that any deli would be proud to serve.
Ingredients:
Marie's® Creamy Caesar Dressing - 1

oz.

Shredded lettuce - 1

oz.

Fresh Mozzarella slice - 3

each

Roasted red peppers - 1

oz.

Roasted Beef, sliced - 3

oz.

Pretzel roll - 1

each

Tomatoes, sliced - 2

slice

Marinated artichoke hearts - 1

oz.
Preparation:
On the bottom of the roll drizzle the mayonnaise, then layer the roast beef, artichoke hearts, red peppers, fresh mozzarella cheese, lettuce, and tomato slices.

Drizzle the honey sriracha sauce over the top of all the ingredients and close the sandwich.

Cut the sandwich in half. Place on the serving plate and serve.