Pulled Smoked Turkey Fries with BBQ Gravy and Cheese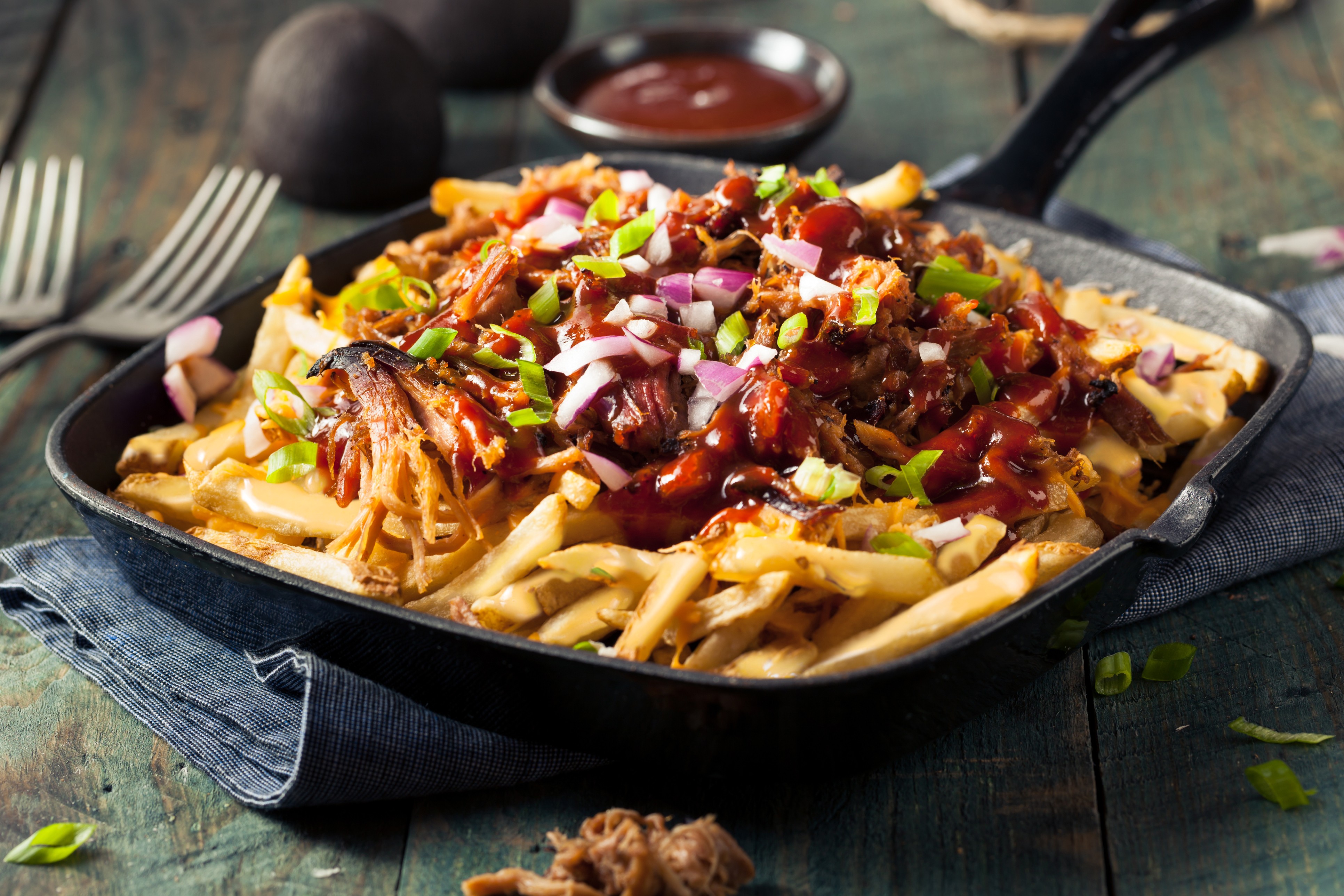 Get your customers' appetites going while they await the main course with a meaty starter of smoked turkey fries. This addictively good appetizer is made even more irresistible with a side of our savory BBQ gravy.
Ingredients:
Diced red onion - 2

oz

Brown gravy, prepared - 4

oz.

Pulled smoked turkey meat, hot and moist - 4

oz.

Fries, Hot and crisp - 6

oz.

Sliced green onion - 2

oz.

Shredded mixed cheese - 1

Cup

Smoke House 220 BBQ Sauce, sweet and spicy - 2

oz.
Preparation:
Fries need to be crisp and hot. Place the fries on the serving plate and sprinkle the cheese over the surface.

Take the pulled turkey meat and distribute over the fries. Place the plate under the cheese melter or oven and ensure everything is hot and the cheese is melted.

Combine the gravy and the BBQ sauce together and drizzle over the fries and sprinkle the red and green onions over the entire surface to finish.
Chef Tip: Combining the BBQ sauce and the brown gravy as a prep item and having it ready to go is probably easier but if the guest wanted either sauces separate that would become difficult.