Portuguese Bean Soup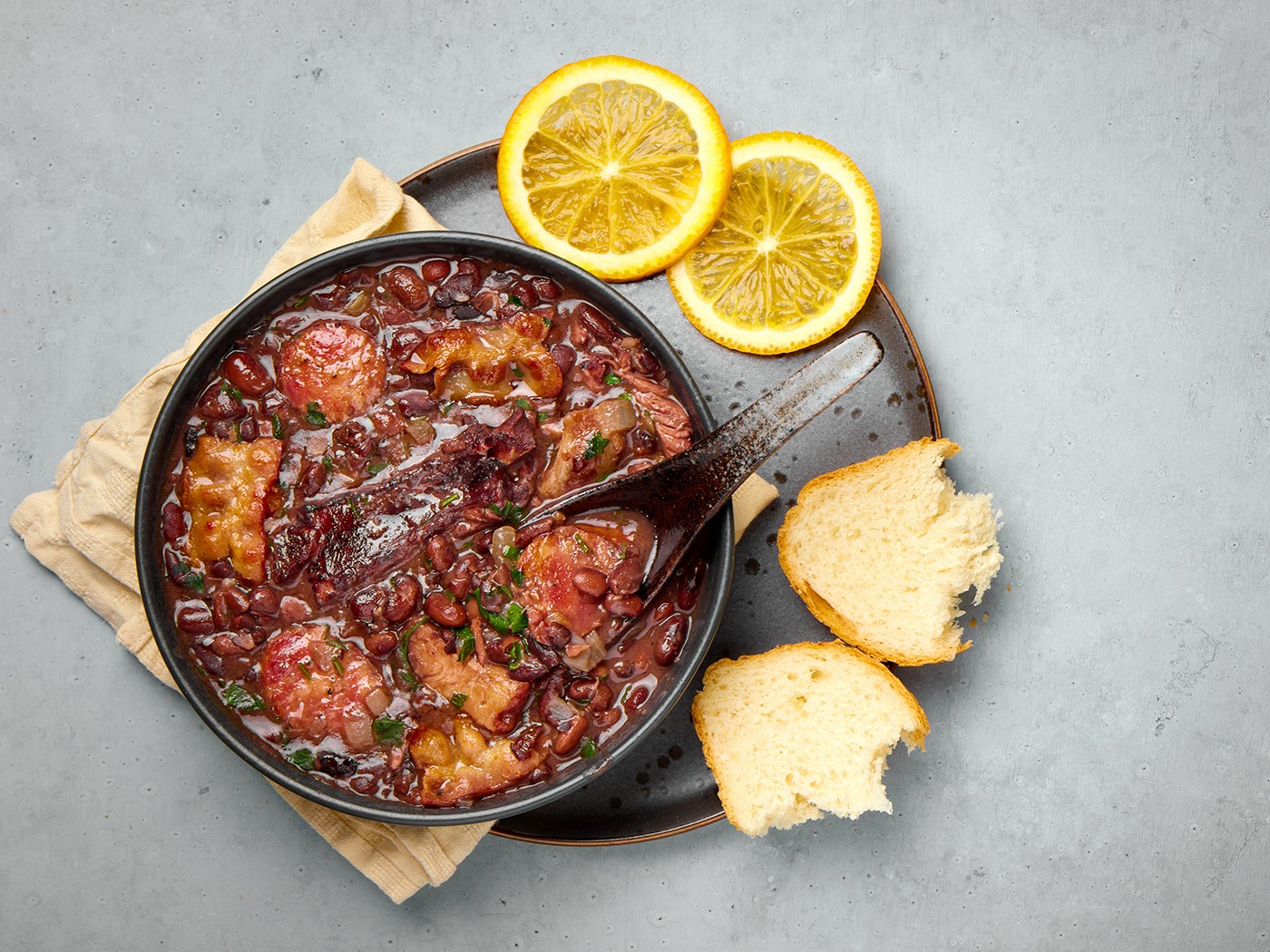 Bringing together the great tastes of Portuguese smoked sausage with beans, pasta, and more, this popular Hawaiian soup can easily fit multiple roles in your menu as either a side dish or as the main course.
Ingredients:
Onion, yellow, diced 1/2" - .5

gallon

Portuguese sausage, diced 1/2" - 2

lbs.

Water - 2

gallon

Carrots, diced 1/2" - .5

gallon

Salt and pepper mix - As needed

As needed

Garlic, chopped - .5

Cup

Red potatoes, diced 1/2" - 2

lbs.

Roux, prepared - 1.5

lbs.

Celery, diced 1/2" - .5

gallon

Tomato puree - .75

gallon

Classic Gourmet Ham base - 8

oz.

Red Beans, cooked - 1

gallon

Sherry wine, dry - 1

Cup

Phase,LBA - 1

Cup

Cabbage, white, diced 1/2" - .5

gallon

Parsley fresh, chopped - 2

Cups
Preparation:
In a pot heat the Phase. Add in the sausage and all the vegetables and garlic except for the red potatoes. Cook the vegetables until soft then add in the sherry wine reduce, then add in the water, tomato puree along with the base. Bring it to a boil.

Once the soup is brought to a boil turn it down and let it simmer for 45 min and then stir in roux and allow to cook. Stir in the kidney beans to finish and adjust seasoning with salt and pepper as needed. Finish with the chopped parsley.