Porcini Crusted Halibut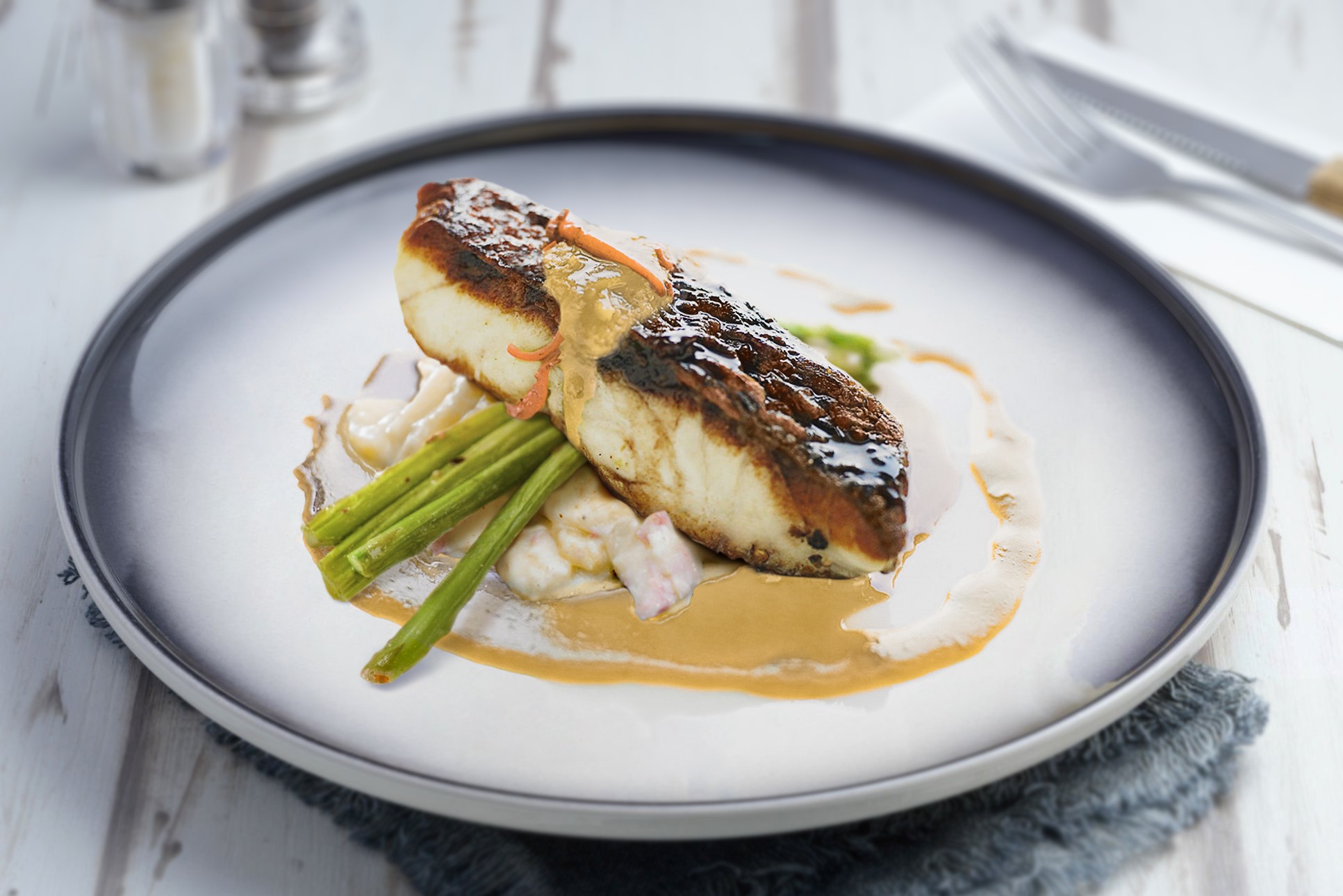 Coated in a crispy porcini mushroom crust, this halibut recipe has a unique and sophisticated flavor, unlike anything your customers have experienced before. This is a high-end seafood recipe that's a great fit for fine dining establishments.
Ingredients:
Sunglow, liquid - 2

oz.

Halibut fillet - 1-

6/8 oz.

Salt and pepper mix - As needed

As needed

Porcini powder - 2

tbs.

Rapini, cooked - 2-3

pcs.

Mashed Potatoes, prepared - 5

oz.

Carrots, julienne - 1/2

Cup

Porcini Lemon Cream Sauce - 4

oz.

Micro greens - 2

tsp.
Preparation:
Season the fish with salt and pepper and dust with the porcini powder on both sides of the fillet. Heat the sauté pan with liquid sunglow and sear the halibut to a good golden brown on both sides until it temps out at 145F. degrees.

On a warm serving plate place the mashed potatoes in the center of plate, pour the sauce around the mashed potatoes.

Steam off the Rapini and the carrots in hot water once the veggies are heated and cook through place the Rapini on top of the mashed potatoes and hold on the carrots.

Once the fish is cooked, place on the Rapini that is on the mashed potatoes and finish with julienne carrots. Garnish the carrots with the Micro greens in the center.