Pickled Vegetables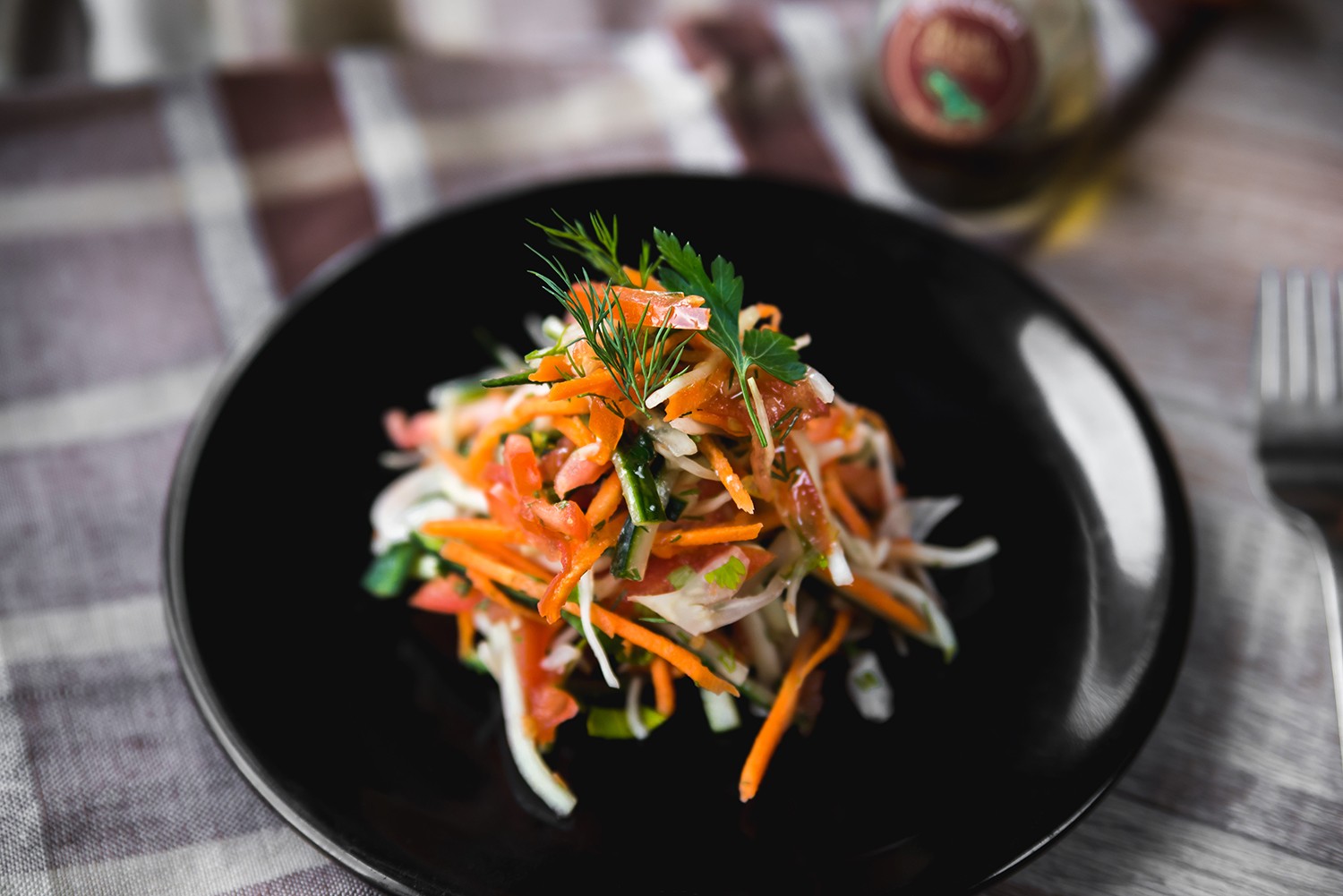 Quick to prepare and long-lasting, pickled vegetables are a great asset for any chef to have on hand to add instant pickled flavor and extra crunchiness to any dish.
Ingredients:
Vinegar, red - 2

Cups

Pepper, black ground - 1

tbs.

Salt, Kosher - 2

tbs.

Cucumber, English, sliced thin - 3

Cups

Onion, red, julienne thin - 2

Cups

Carrots, shredded - 2

Cups

Sauce Craft™ Sweet Chili Sauce - 2-3

Cups

Radish, English, sliced thin - 2

Cups
Preparation:
In a clean bowl place the sweet chili sauce, vinegar, salt, and pepper. Stir the mixture well until the ingredients dissolve well.

Add in the all the vegetables. Combine well and let marinade for 24 hours before using. Store in the refrigerator.
Chef Tip: Allow the salad to marinade together in the refrigerator for 24 hours before use so the all the vegetables absorb all of the vinegar flavors.