Pepper Crusted Turkey Slider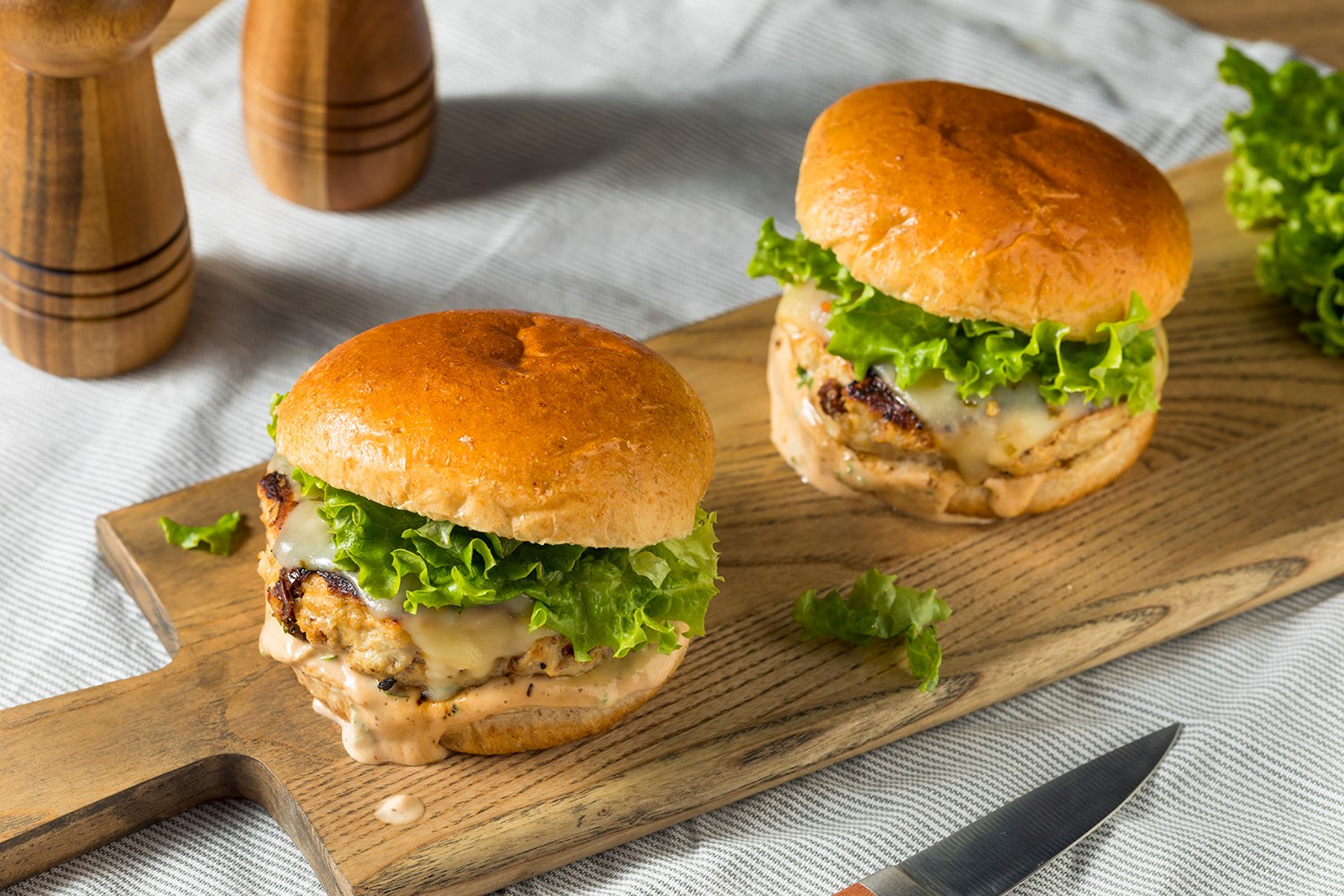 Following our formula for juicy, peppery turkey patties, these snack-sized sandwiches are an easy and delicious addition for filling out your appetizers or lunch menu.
Ingredients:
Caramelized onions - 1

tbs.

Cracked black peppercorns - 2

tsp.

Fries, cup - 5

oz.

Sauce Craft™ Gochujang Korean Pepper Sauce - 1

oz.

Turkey Burger patty - 1-2

oz.

Smoked mozzarella cheese, slice - 1

oz.

Bun, brioche slider, toasted - 1

each

Phase® Liquid Butter Alternative - 1

oz.

Salt and pepper - As needed

As needed

Sliced tomatoes - 1

each
Preparation:
Put the peppercorns on both sides of the slider burger and place on the flat top to cook until 165F. degrees internally and golden brown on both sides.

Put the Phase on the grill and toast the bun.
Before pulling off the burger place the caramelized onion on the heel of the bun and put the mozzarella slice on the burger and allow to melt while on the flat top.
On the heel of the bun place the burger on top of the onion and the tomatoes on top of the cheese and drizzle the sauce on the top part of the bun and close the burger with the top bun

Place the fries in the cup and place them on the plate with the burger.