Pear Bread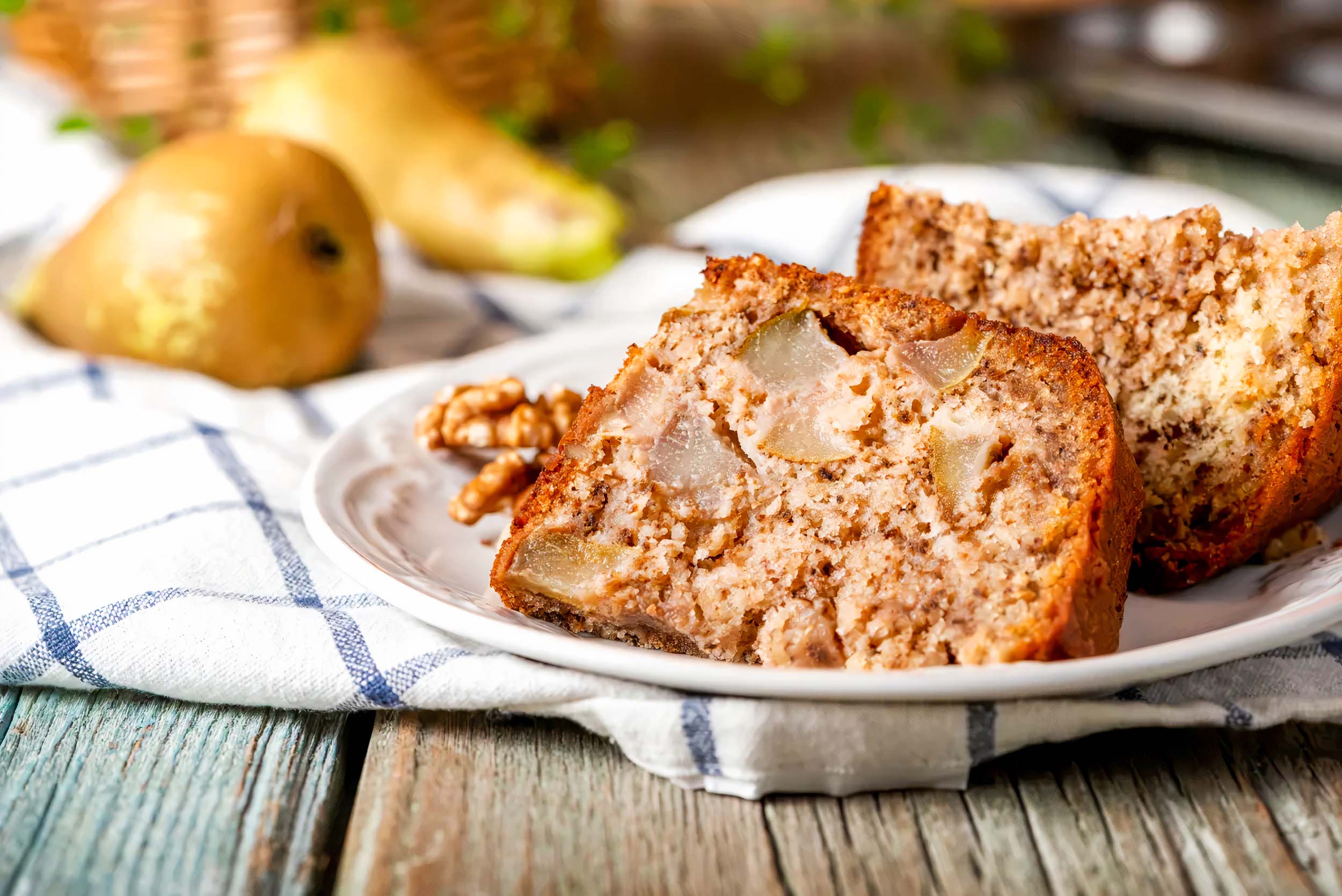 With its moist texture and subtly fruity flavor, this simple and cost-effective pear bread recipe is a star performer for your breakfast menu.
Ingredients:
Cloves, ground - .25

tsp.

Baking soda - 1

tsp.

SunGlow® European Style Butter Blend - .75

Cup

Eggs, whole - 3

each

Cinnamon, ground - .5

tsp.

Salt, kosher - .5

tsp.

Baking powder - .25

tsp.

Pecans, toasted - 1

Cup

Vanilla extract - 2

tbs.

Flour, all purpose - 3

Cups

Nutmeg, ground - .25

tsp.

Pears, chopped - 2

Cups

Sugar, granulated - 2

Cups
Preparation:
Pre-heat oven to 350F. degrees. Grease and flour two 9x5x3 loaf pans. In a large mixing bowl combine the flour, pecans, baking powder, cinnamon, cloves, nutmeg, baking soda and salt. Combine well.

Add the following to the flour mixture, the sugar, eggs, Sunglow, pears, and vanilla. Combine well.

Pour into prepared pans and bake at 350F. degrees for approximately 50-55 minutes, or until toothpick inserted into center comes out clean.

Pull out of the oven and allow for the breads to cool at room temp for 1-2 hours. Once the breads have completely cooled off wrap the entire loaf with plastic wrap and hold for service.