Orecchiette Pasta, Tomato and Fresh Mozzarella Cheese Salad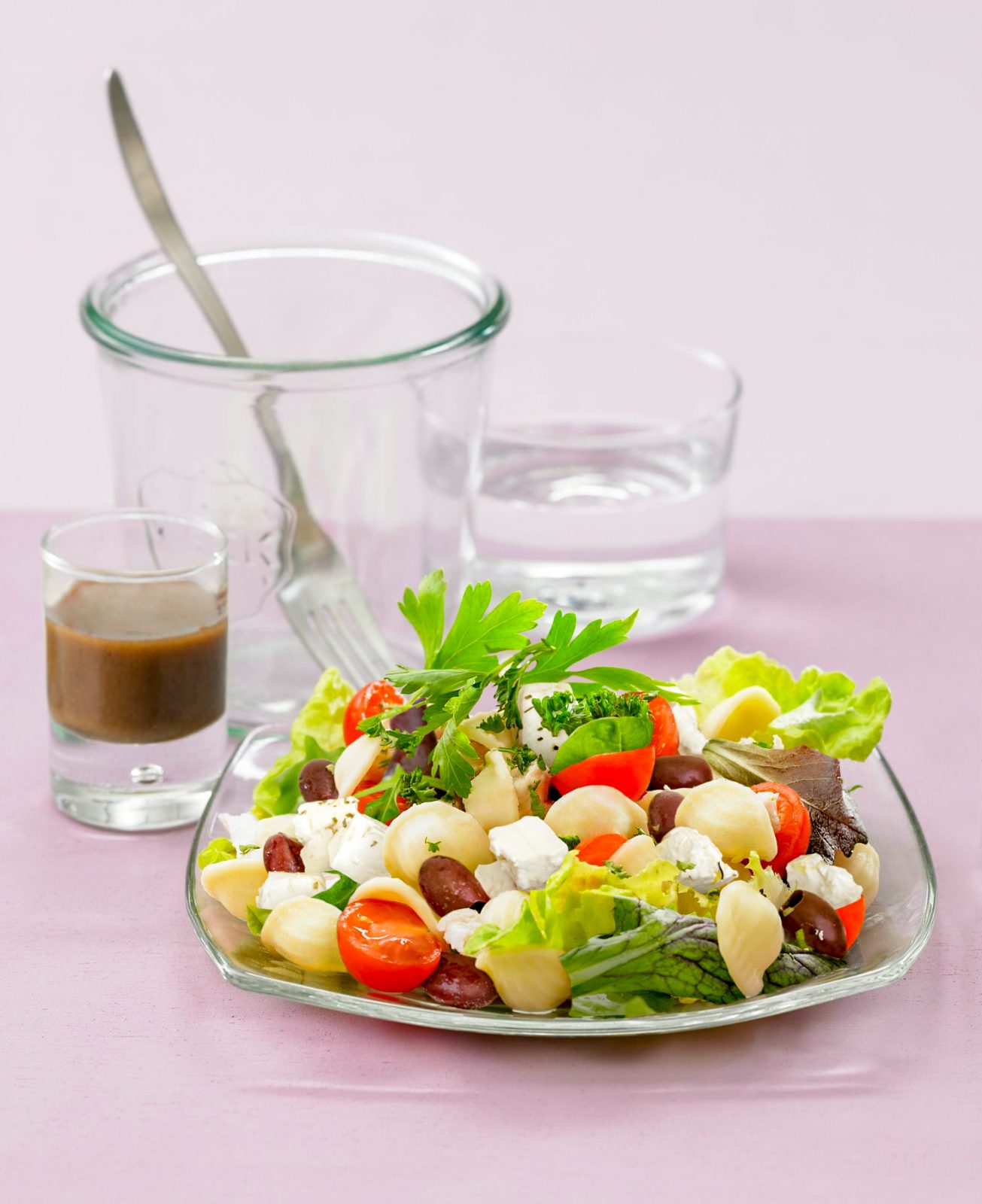 Featuring orecchiette pasta, ripe tomatoes, and fresh mozzarella, this Italian-inspired Caprese recipe is almost certain to become one of your most sought-after salads.
Ingredients:
Kalamata olives, pitted - 1/2

Cup

Orecchiette pasta, cooled - 3

Cups

Mozzarella cheese, fresh, diced - 1-1/2

Cups

Lemon juice, fresh squeezed - 1/8

Cup

Tomatoes Pear, 1/2's - 1

Cup

Salt and black pepper - To taste

Red pepper, crushed - 1

tbs.

Basil, julienne - 1/4

Cup

Marie's® Balsamic Vinaigrette - 1/2

Cup

Mesclun mix - 2

Cups
Preparation:
Mix the balsamic vinaigrette and lemon juice together. Hold to the side.

Mix the remainder of the ingredients except for the salt and pepper together in a clean mixing bowl and combine well.
Add in the dressing mixture and combine. Taste and adjust with salt and pepper as needed.

When plating, place the greens around the rim and build out the remainder of the ingredients in the center and mound up. Placing all the pasta on the base and the remainder of the ingredients on top. Finishing with the basil as the finale on top of the salad.