Mushroom Ragout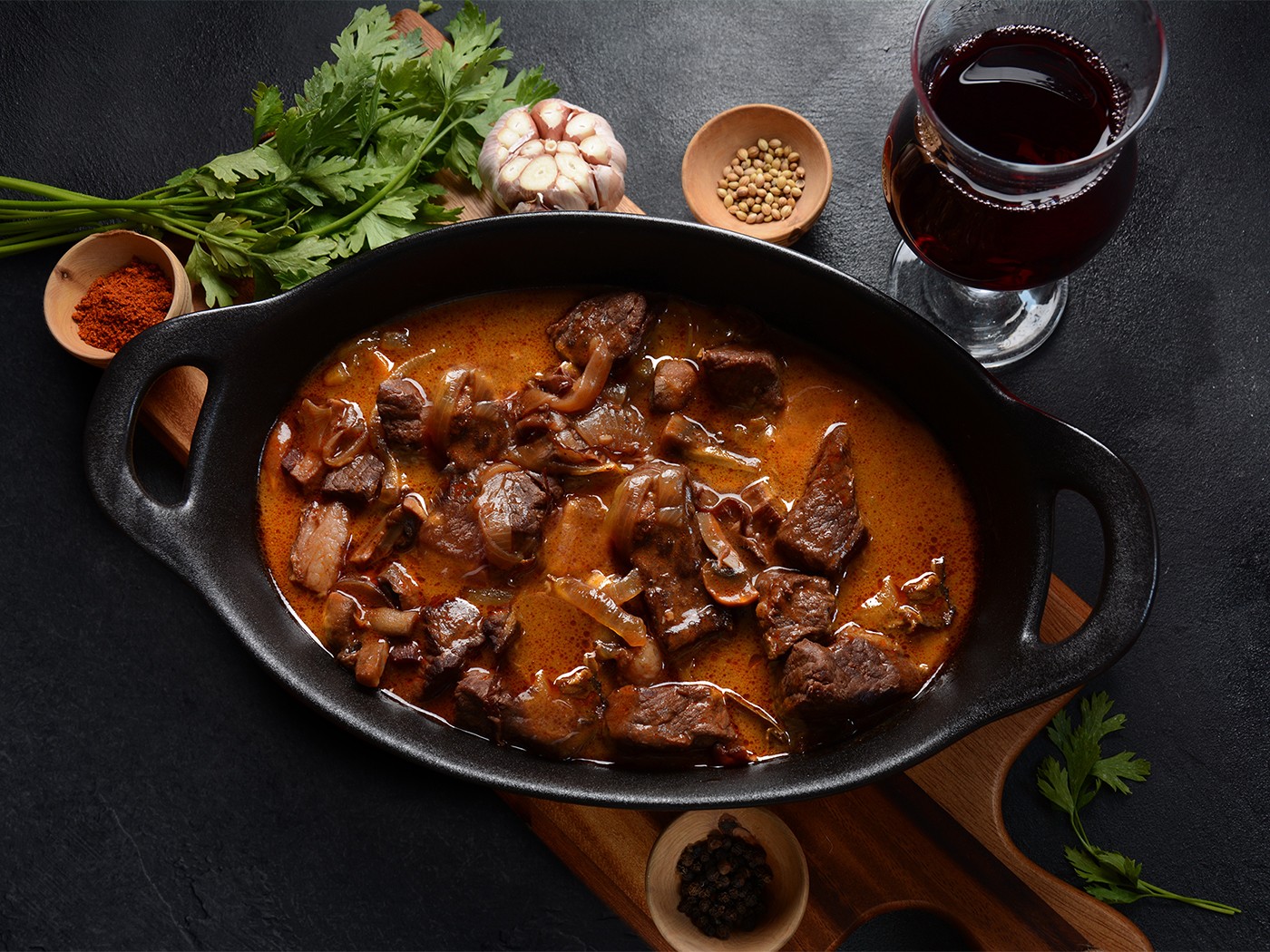 An excellent addition to your evening soup menu, this thick and filling mushroom stew is just what your customers are looking for to warm up before tucking into the main course.
Ingredients:
Garlic, chopped - .25

Cup

Phase® Liquid Butter Alternative - 4

oz.

Thyme fresh, chopped - 5

tbs.

Mushrooms domestic, sliced thick - 2

lbs.

Shallots, chopped - .25

Cup

Oyster mushrooms, pulled - 2

lbs.

Cremini mushrooms, sliced thick - 2

lbs.

Sherry wine - 2

Cups

Black pepper, ground - 2

tbs.

Kosher salt - 2

tbs.
Preparation:
Heat the sauté pan with Phase until hot and cook the garlic and shallots, then add in the mushrooms and sauté until soft.

Deglaze the pan with sherry wine and add in the seasonings and thyme. Cook until all the wine is absorbed into the mushrooms.

Place the ragout in a holding container until service.
Serving Suggestions: Good to use with burgers, side dishes, and protein entrees.