Loaded Pub Fries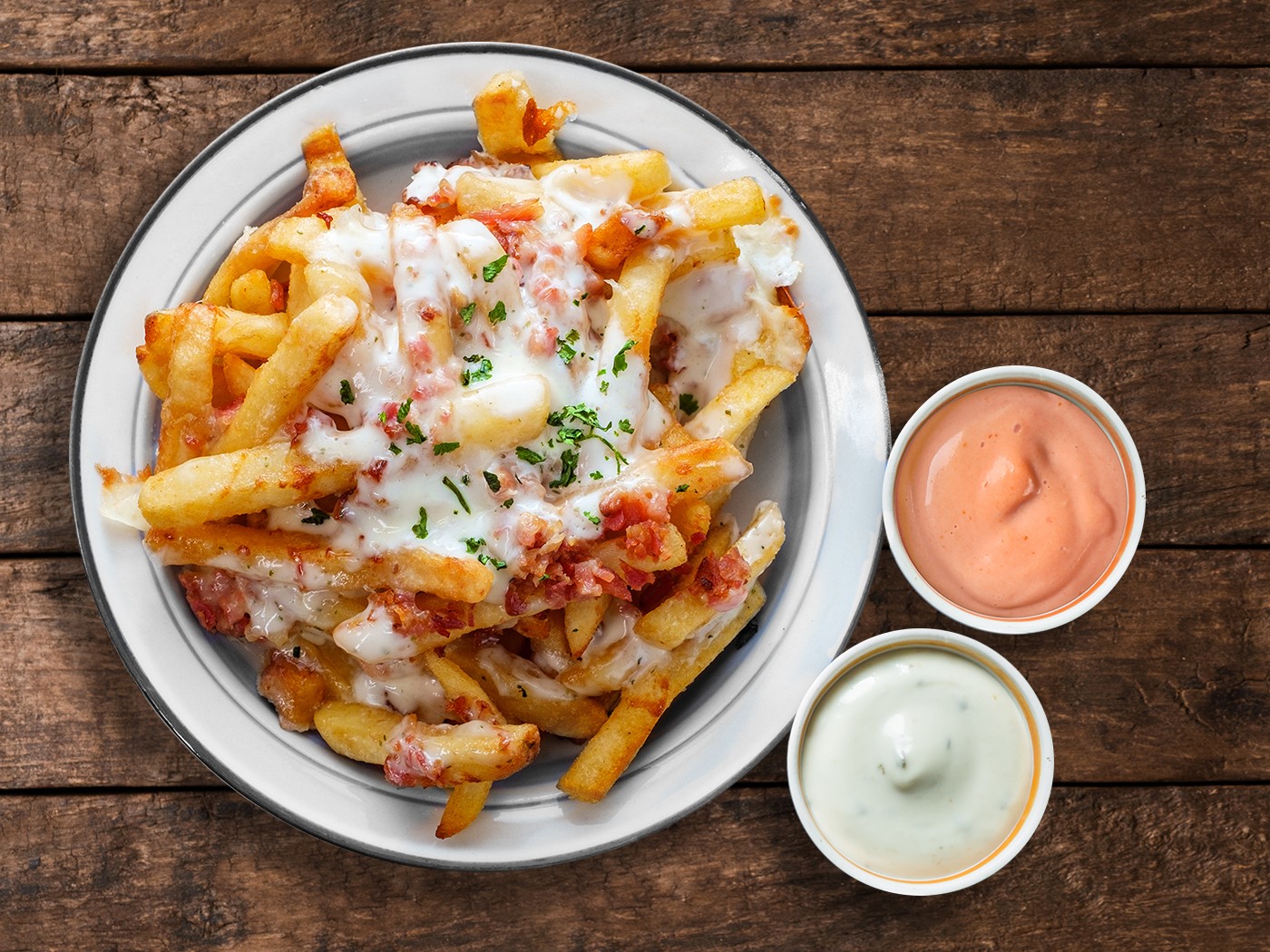 The ultimate comfort food, this simple recipe overloads your French fries with irresistible cheesy, savory goodness that will keep your customers coming back for more.
Ingredients:
French fries, any size - 8

oz.

Red onions, diced 1/4" - 2

oz.

Bacon, chopped - 1/4

Cup

Cheddar cheese, shredded - 2

Cups

Jalapeno Ranch - 2

oz.

Green onions, sliced thin - 3

tbs.

Sriracha Ranch - 2

oz.

Salt and pepper, mix - as needed
Preparation:
Fry the pub fries in a 350F.-degree fryer until golden brown and crisp. Drain the fries well and season with salt and pepper. Place the fries on the plate.

Top the fries on the plate with shredded cheese, bacon and green & red onions. Place in a cheese melter until the cheese is melted.

Serve with a side of the Sriracha Ranch and Jalapeno Ranch.
Serving Suggestions: this is a great baseline appetizer. You can add different flavored plus 1 sauces or add on with our other Sauce Craft flavors. Add on some grilled protein and Smoke house 220 BBQ sauce.