Kim Chee Slaw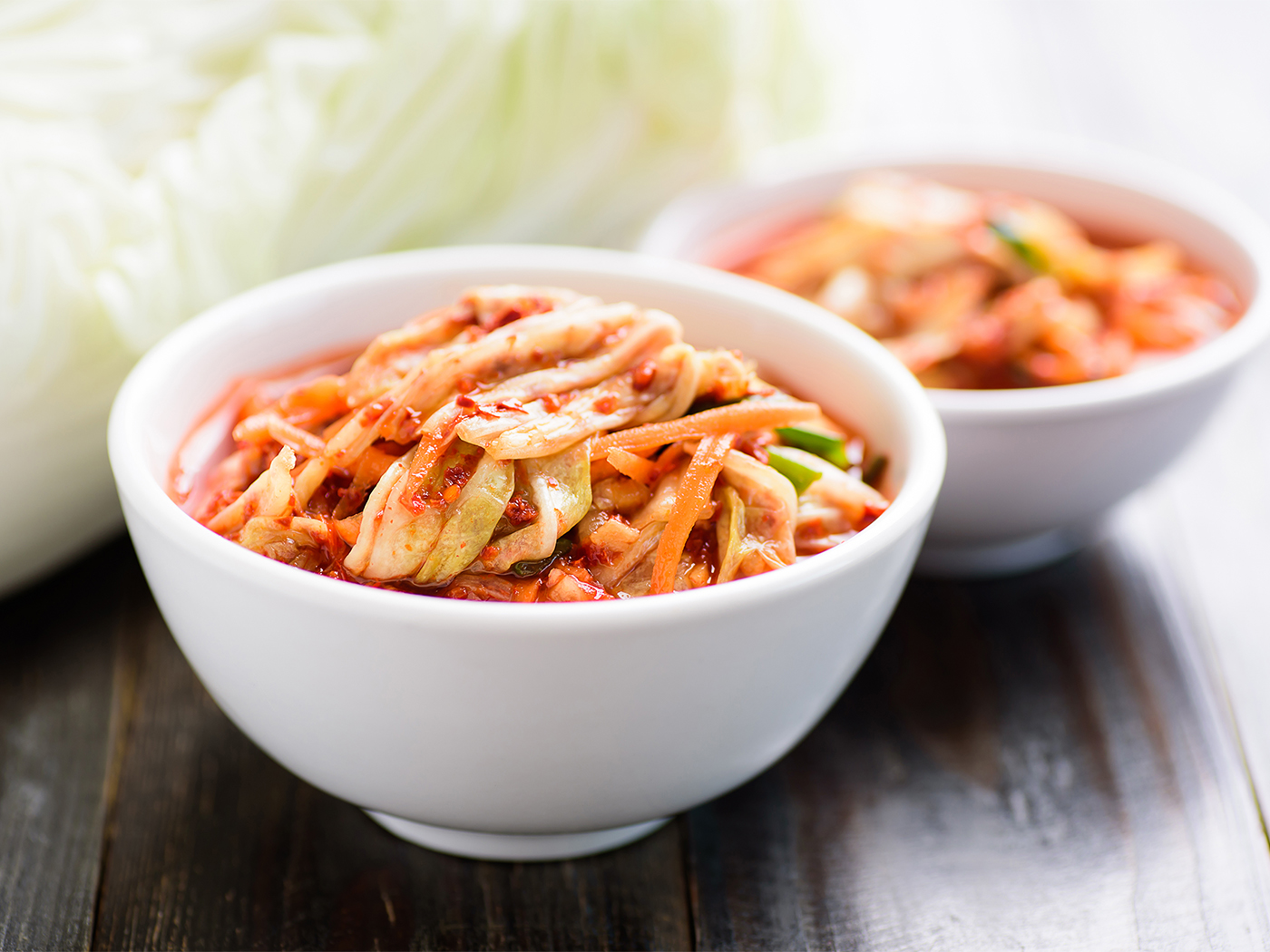 Combining classic coleslaw recipe with trendy Korean kimchi, this spicy slaw serves equally well as a flavor-boosting sandwich topping or standalone side dish.
Ingredients:
Kim Chee base - .5

Cup

Salt and pepper mix - As needed

Green onion, chopped - .25

Cup

Classic Gourmet Extra Hvy Dty. Real Mayonnaise - 2

Cups

Lemon juice, fresh - 3-4

tbs.

Nappa cabbage, julienne 1/2" thick - 4

Cups
Preparation:
Cut the nappa cabbage and set it to the side.

Mix the mayonnaise, Kim Chee base and lemon juice together, set to the side.

Mix the Nappa cabbage and dressing together and toss well. Add salt and pepper to the slaw as needed for flavor.

Allow the Kim Chee to sit in the refrigerator for a few hour to incorporate the flavors together before using.
Serving Suggestions: this can be used as a side dish, can be used on a burger or a sandwich. Can be chopped up small and used as a garnish on a street taco.