Jalapeno Tartar Sauce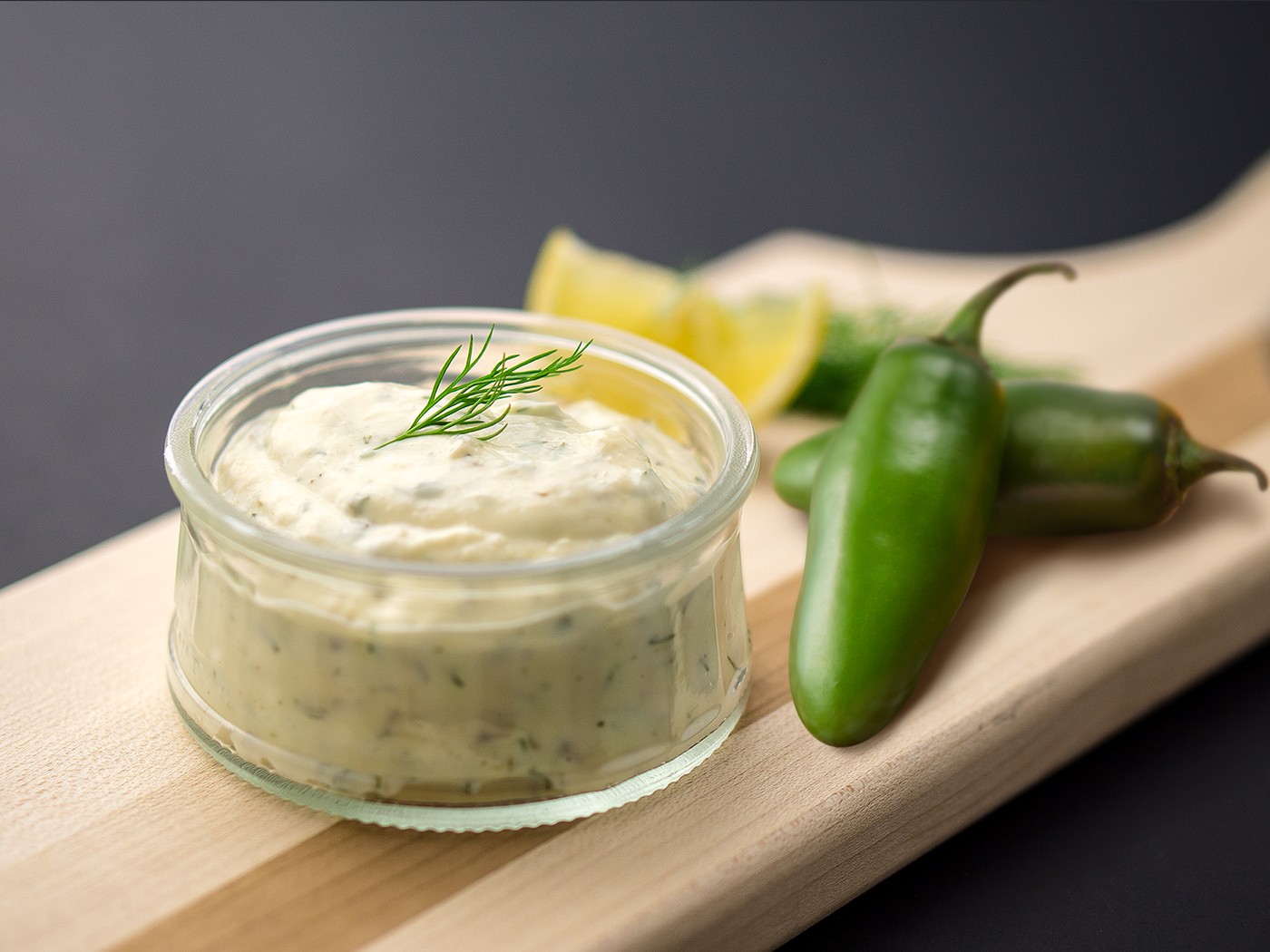 For seafood entrees with a hotter kick, a side of jalapeno tartar sauce will do the trick. This simple recipe spices up the regularly cool and tangy tartar with hot jalapenos to create a standout sauce that customers will be eager to experience.
Ingredients:
Lime juice - 1/2

Cup

Jalapeno Ranch - 2

quart

Sweet pickle relish - 2

Cups

Salt and pepper mix - as needeed
Preparation:
Mix all the ingredients together in a clean bowl and blend well.

Place the completed sauce in a clean container and hold in the refrigerator until needed.
Serving Suggestions: Good to go with fried or grilled seafood dishes, seafood type burgers and sandwiches.