Jalapeno Cilantro Quinoa Polenta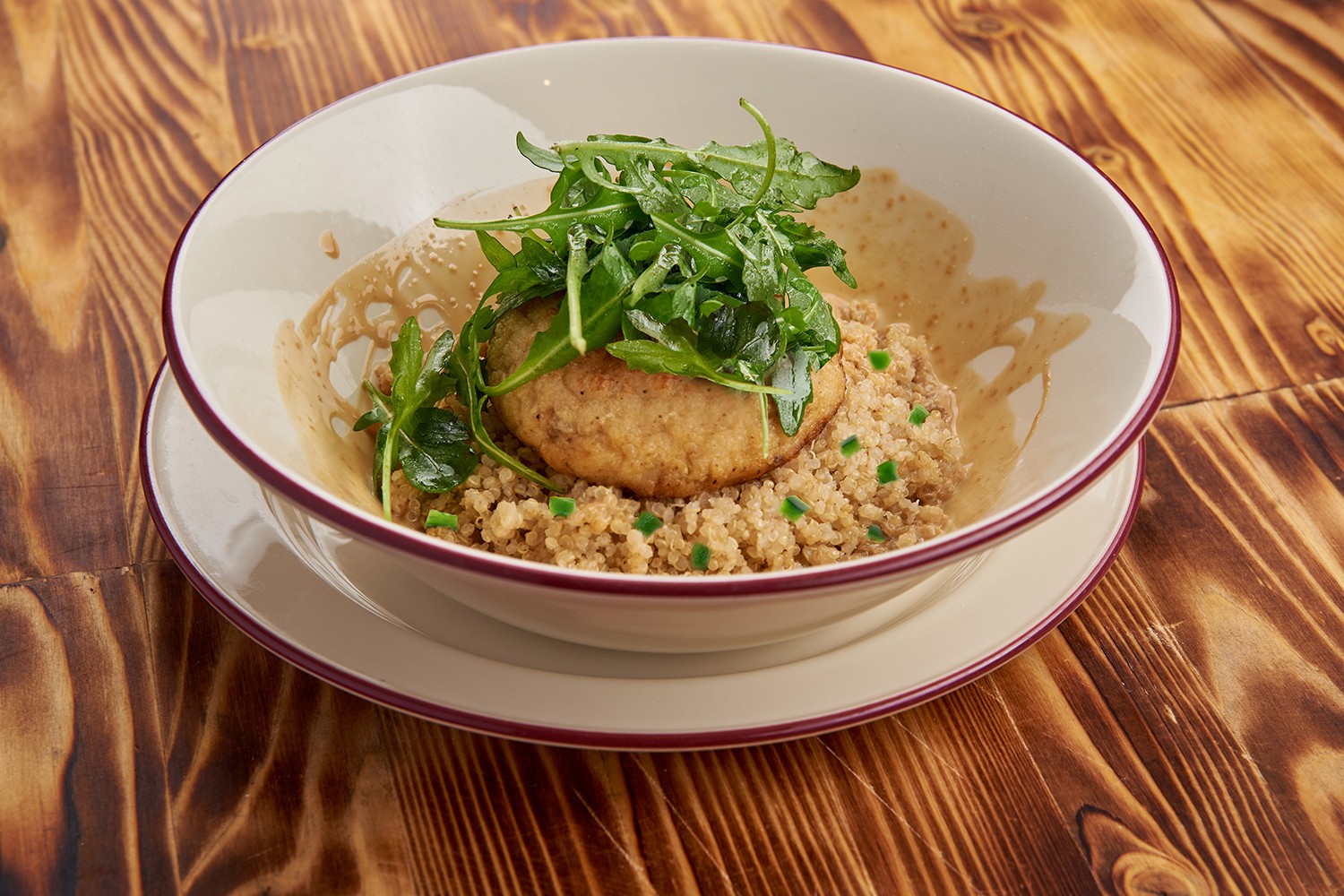 Made with healthy quinoa and flavored with spicy jalapeno and cilantro, these simple corncakes can fit seamlessly into your menu as a vegetarian appetizer or side dish.
Ingredients:
Water - 96

oz.

Classic Gourmet Vegetable Base - 5-6

tbs.

Salt, kosher - 1.5

oz.

Corn meal, yellow - 4-5

cups

Quinoa- cooked - 1

pack

Cilantro leaves, fine julienne - 3

oz.

Black pepper, ground - .5

oz.

Hidden Valley Golden Italian vinaigrette - .5

cups

Garlic, chopped - 2

oz.

Jalapenos, seeded, diced small - 2-3

each
Preparation:
In a pot bring the water, salt, vegetable base, and garlic to a boil.

Pour the cornmeal in a steady stream into the water to avoid lumps and continue to stir the cornmeal until creamy.

The cooking process Is approximately 5-6 minutes. Fold in the remainder of the ingredients and cook for 1 minute.

Pour onto clean 1/2 sheet pans that have been sprayed with pan release and allow the product to cool and harden. Cover the pans with plastic wrap.

Cut the polenta into any shape and before grilling ensure the product is completely chilled and brush with olive oil prior to grilling to avoid sticking.
Chef Tip: If grilling is not the method of cooking, you can pan fry. Just sear on both sides until golden brown.