Italian Risotto Fritters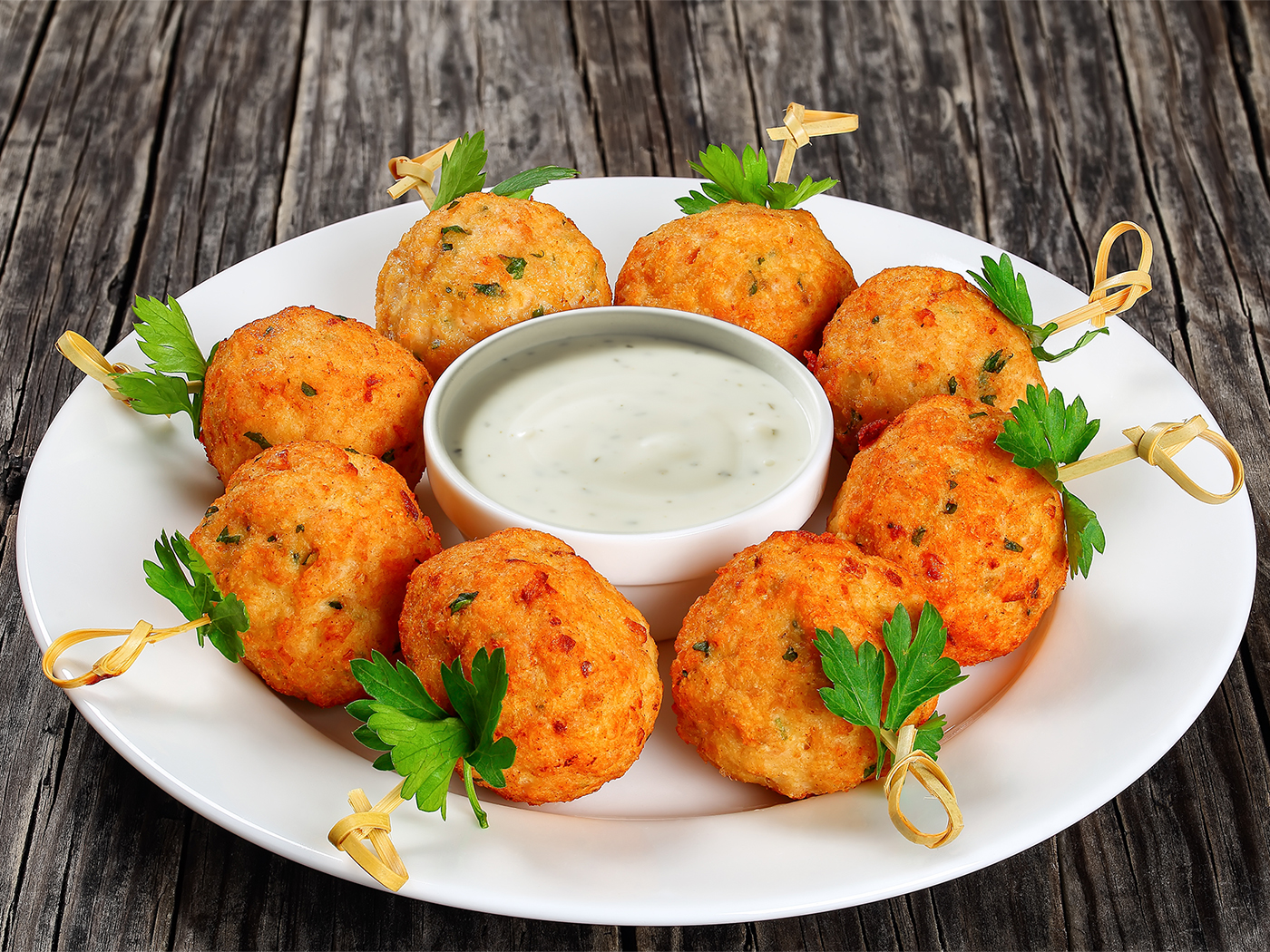 An authentic Italian recipe, these easy, cheesy, risotto fritters are quick to make and even quicker to eat, the perfect combination of qualities for an effective appetizer.
Ingredients:
Flat leaf parsley - 7

sprig

Pesto Ranch Sauce - 3

oz.

Vegetable Risotto Balls(Preparation) - 1

recipe

Vegetable Risotto Balls breading - 7

each
Preparation:
Drop the risotto balls in a 350F-degree deep fryer and fry the product until golden brown. Place the balls on a ceramic plate and insert the flat leaf parsley onto the balls and stick it with a bamboo pick.

Place the sauce in a ramekin and place the ramekin on a medium round plate in the center.