Honey Sriracha- Kefir Lime Egg Free Mayonnaise Tartar Sauce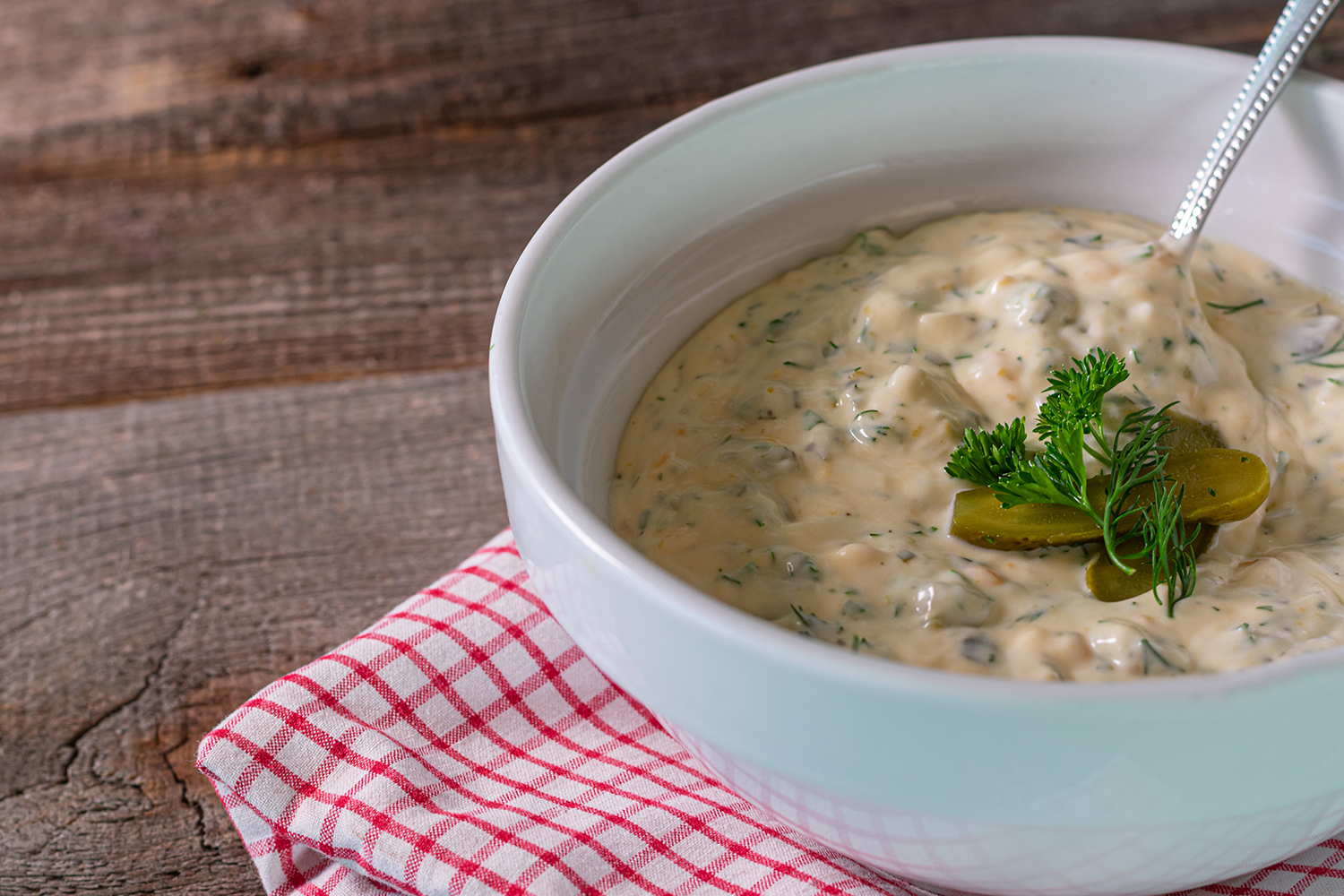 Combine honey sriracha sauce with lime kefir and egg-free mayonnaise for a tart and spicy tartar sauce that your guests will be eager to taste. This delicious sauce goes especially well with fries, fish, and other seafood.
Ingredients:
Kefir Lime leaves, fine julienne - .25

Cup

Sauce Craft Honey Sriracha sauce - 1-2

Cups

Classic Gourmet Egg free mayonnaise spread - 5

Cups

Salt and pepper, mix - To taste

Dill pickle relish - 2

Cups
Preparation:
In a mixing bowl combine all the ingredients together and blend well.

In a clean container place the completed sauce and store in the refrigerator until needed.
Chef Tips:
Add in 1 cup of Honey Sriracha to start FIRST to determine the heat and sweetness of the sauce before adding in the 2nd cup.
Serving Suggestions:
This sauce can be used as a dipping sauce with appetizers both hot and cold, offered on hot and cold sandwiches, burgers, chicken sandwiches, seafood sandwiches, appetizers, and entrees being that it is egg-free – vegetarian sandwiches. Don't let the name of the sauce limit the flavor on the menu because it is traditionally served a certain way.