Herb Crusted Turkey Burger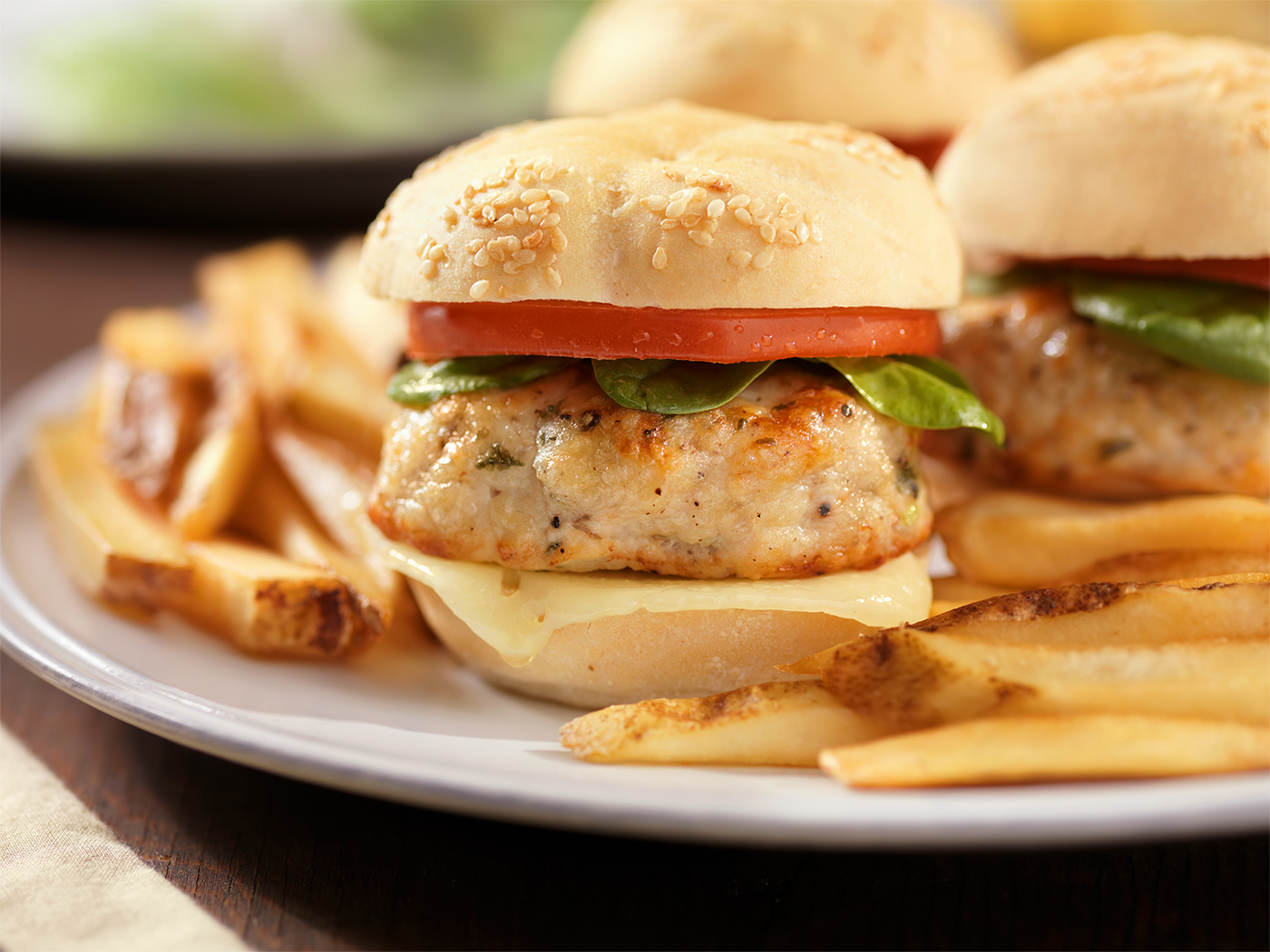 Heavily seasoned with a huge variety of fresh herbs, these spiced-up turkey patties are moist, juicy, and full of flavor. Add on smoked mozzarella and spicy gojuchang jalapeno ranch for a simply made but exquisitely sophisticated burger.
Ingredients:
Turkey burger patty - 8

oz.

Salt and pepper - As needed

As needed

Chopped fresh herbs - 2

tbs.

Bun, brioche, toasted - 1

each

Phase LBA - 2

oz.

Fries, cup - 5

oz.

Fresh arugula - .5

cups

Sauce Craft Korean Gojuchang Ranch - 2

oz.

Smoked mozzarella cheese, slice - 1

oz.

Sliced tomatoes - 2

each
Preparation:
Put the chopped herbs on both sides of the burger and place them on the flat top using 1 oz. of the Phase to cook until 165F degrees internally and golden brown on both sides. The remainder of the Phase is used for toasting the buns to a golden brown.

Before pulling off the burger place the fresh arugula on the heel of the bun and put the smoked mozzarella slice on the burger and allow it to melt while on the flat top.

On the heel of the bun place the burger on top of the arugula and the tomatoes on top of the cheese and drizzle the sauce on the top part of the bun and close the burger with the top bun.

Place the fries on the plate with the burger.