Half Pound Burger with Maytag Blue Cheese, Onion Jam and Peppered Bacon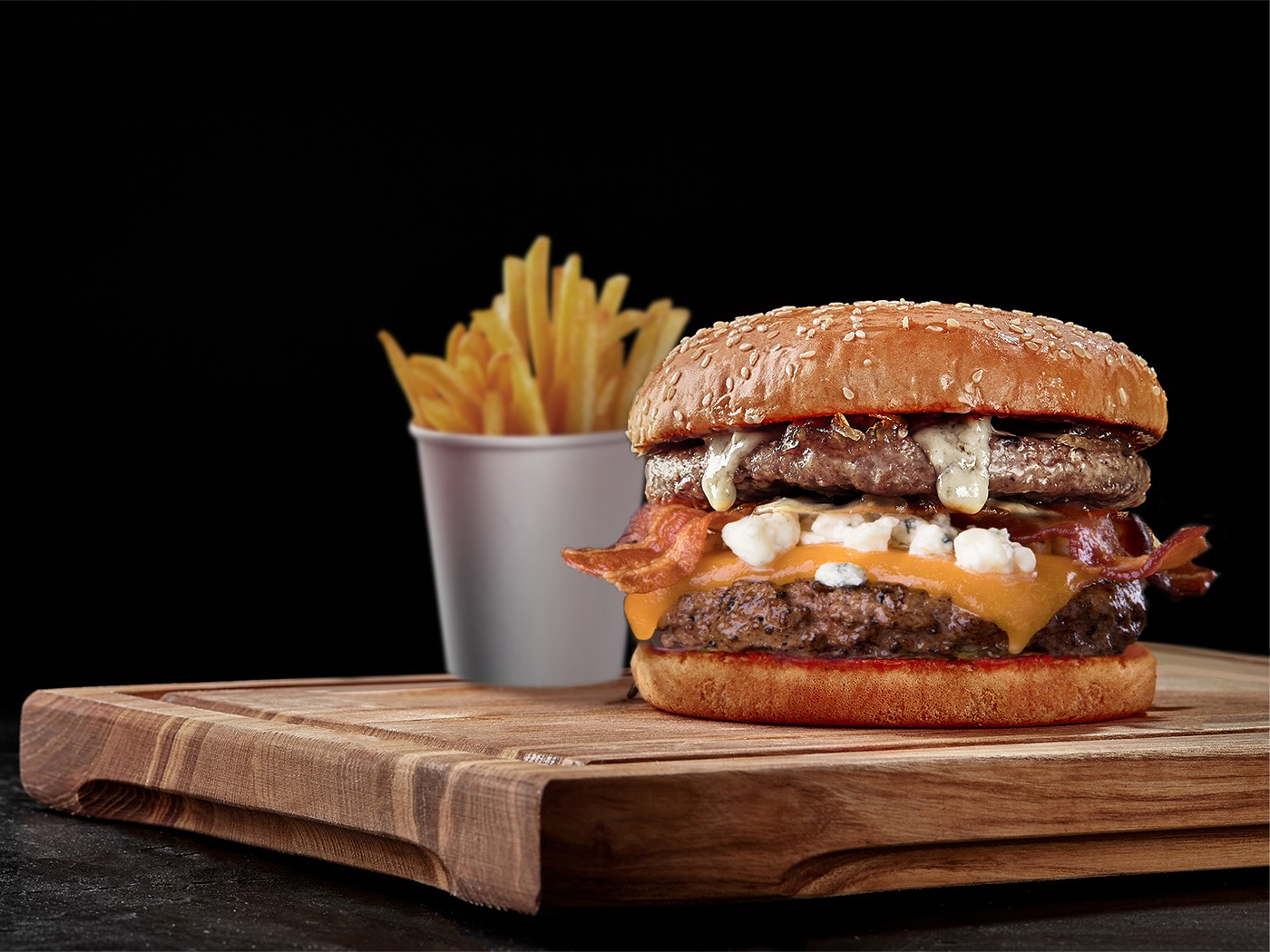 Maytag blue cheese, onion jam, and peppered bacon sit atop a half-pound beef patty in a massive burger jam-packed with savory goodness. This must-try recipe will put you on the radar of burger enthusiasts everywhere.
Ingredients:
Beef burger, 4 oz. patty - 2

each

Salt and pepper mix - 1

tsp.

Brioche burger bun - 1

each

Phase, LBA - As needed

Blue cheese Maytag, chunks - 2

oz.

Balsamic Onion Jam - 2

tbs.

Bacon, peppered, - 1

slice

French fries, crisp - 5

oz.
Preparation:
Season the burgers with the salt and pepper mix and grill to the desired temp.

Toast the bun with the Phase on the flattop until golden brown.
Heat onion jam and place on the heel of the bun.
Place one of the burgers on the heel of the bun and proceed to build the burger with blue cheese and break the bacon up into halves and crisscross the bacon on the blue cheese.
Place the other burger on top of the blue cheese and finish by placing the top bun on top of the burger to close.

Place the 5 oz. crisp fries in a cup. Place the fries on the plate next to the burger and serve.