Grilled Steak Caesar Salad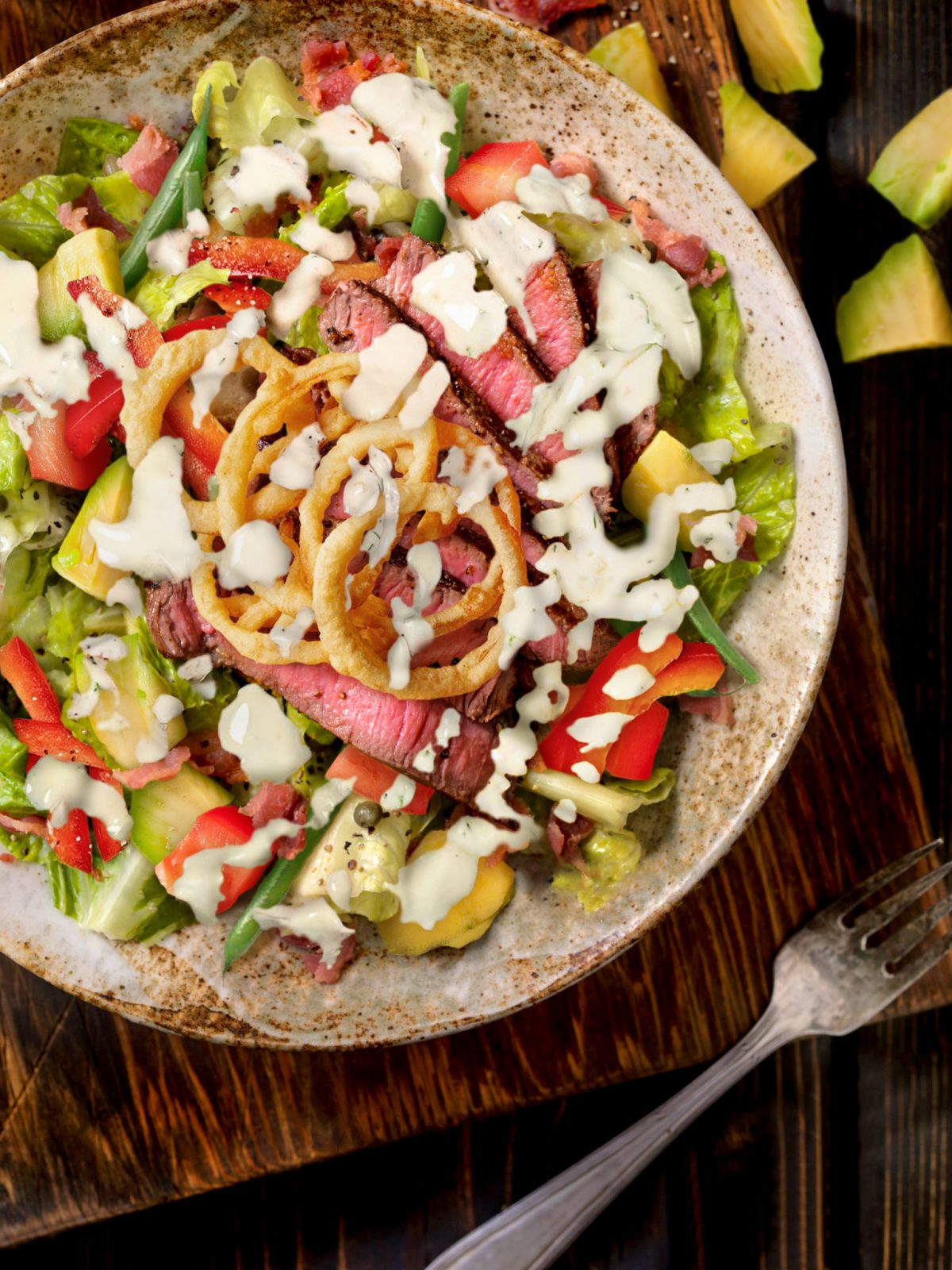 Want to elevate your everyday Caesar salad into something more gourmet and upscale? Our simple recipe adds juicy and tender grilled steak into the mix for a meaty, five-star salad that will surely impress your customers with its first-class flavor.
Ingredients:
Hidden Valley® Robusto Creamy Caesar Dressing - 2-1/2

oz.

Roasted red pepper, strips - 3

oz.

Sirloin, 8 oz., cooked, 135F. degrees, sliced - 1

each

Salt and pepper mix - 1/4

tsp.

Olive Oil - 1

tbs.

Avocado, 1/2 diced - 1/2

each

Cut Romaine - 2

Cups

Fried crispy onions - 2

oz.

Green beans, blanched, 2" pcs. - 3

oz.

Tomatoes, diced 1/2" - 1/4

Cup

Bacon, chopped - 3

tbs.
Preparation:
Season and cook the steak to achieve good grill marks and cook to a medium temp. Let rest.

Mix all the other ingredients together in a stainless-steel bowl with the Hidden Valley® Robusto Creamy Caesar dressing and combine well.

Mound the salad on the oval plate with good height, displaying all the garnishes on top of the lettuce.
Slice the steak into 12-14 slices on a bias cut and fan over the surface of the salad.

Place the crispy onions creating a good height on top of the salad.