Grilled Shrimp Mac and Cheese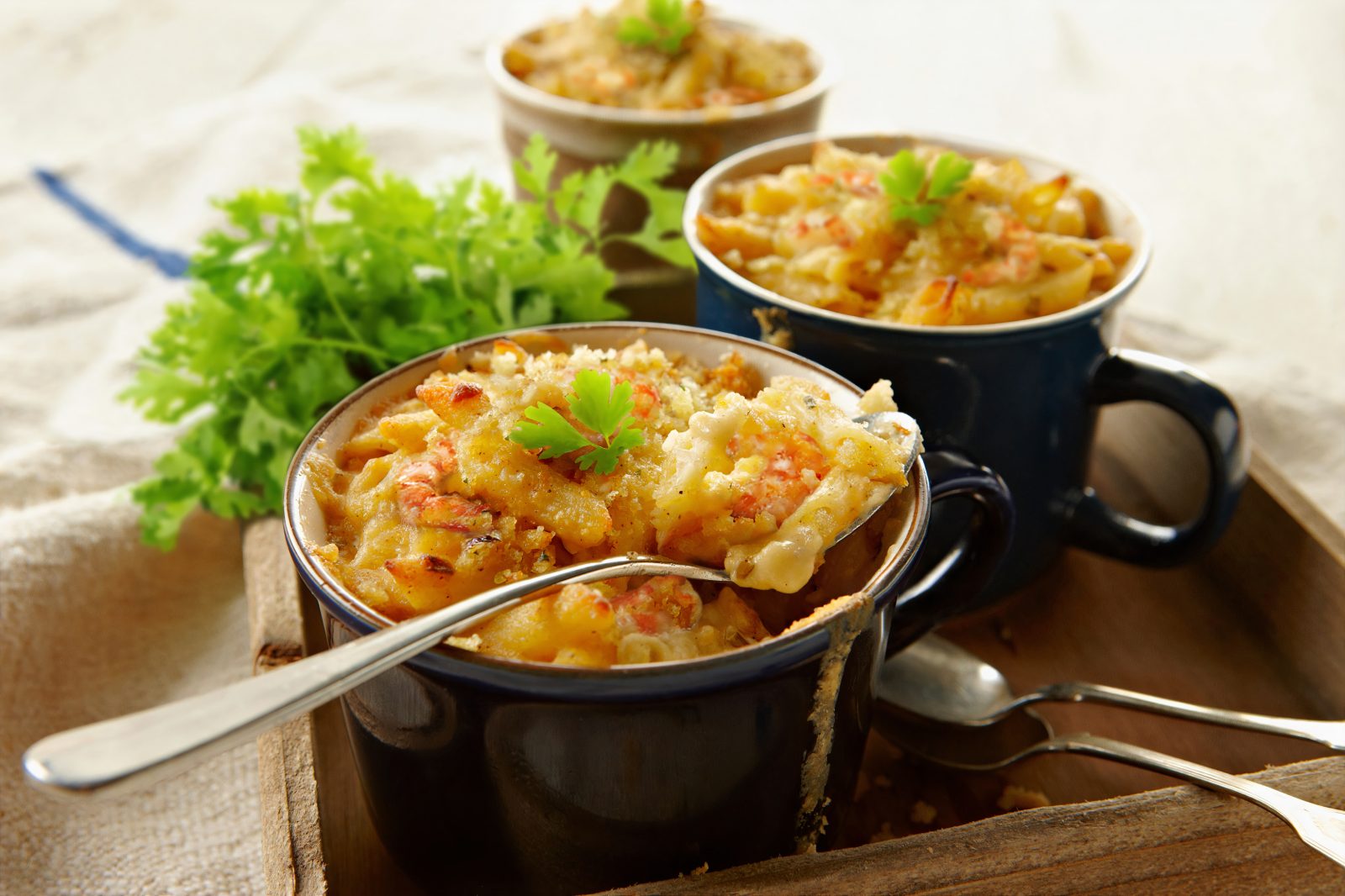 Juicy grilled shrimp meets gourmet macaroni and cheese in this easy, cheesy pasta recipe. The killer combo of panko and parmesan makes for a delightful appetizer or mouthwatering main course.
Ingredients:
Phase Butter Flavored Oil - 2

oz.

Grilled shrimp, grilled and split in half- prepared - 5

oz.

Sundried tomatoes, julienne - 2

oz.

Fried mushroom blend - 3

oz.

Cream, heavy - 6

oz.

Cheddar cheese, grated - 2.5

oz.

Parmesan cheese, grated - 2

oz.

Macaroni pasta, cooked - 6

oz.

Panko-parmesan cheese mix - .25

Cup

White truffle oil - .5

oz.
Preparation:
In a sauté pan heat the Phase LBA and allow it to get hot. Add in the fried mushrooms, cream, sundried tomatoes, and cheeses.

Add in the pasta, grilled shrimp, and incorporate well with the cream. Allow the cream to cook and coat the pasta. Pour the contents into the serving bowl and sprinkle the parmesan -panko mixture over the surface of the pasta. Place the bowl in the cheese melter or oven on broil to brown. The top should have a nice golden-brown crust.

Once the top is brown then drizzle the white truffle oil over the top and serve.