Grilled Peach, Burrata Cheese and Prosciutto Ham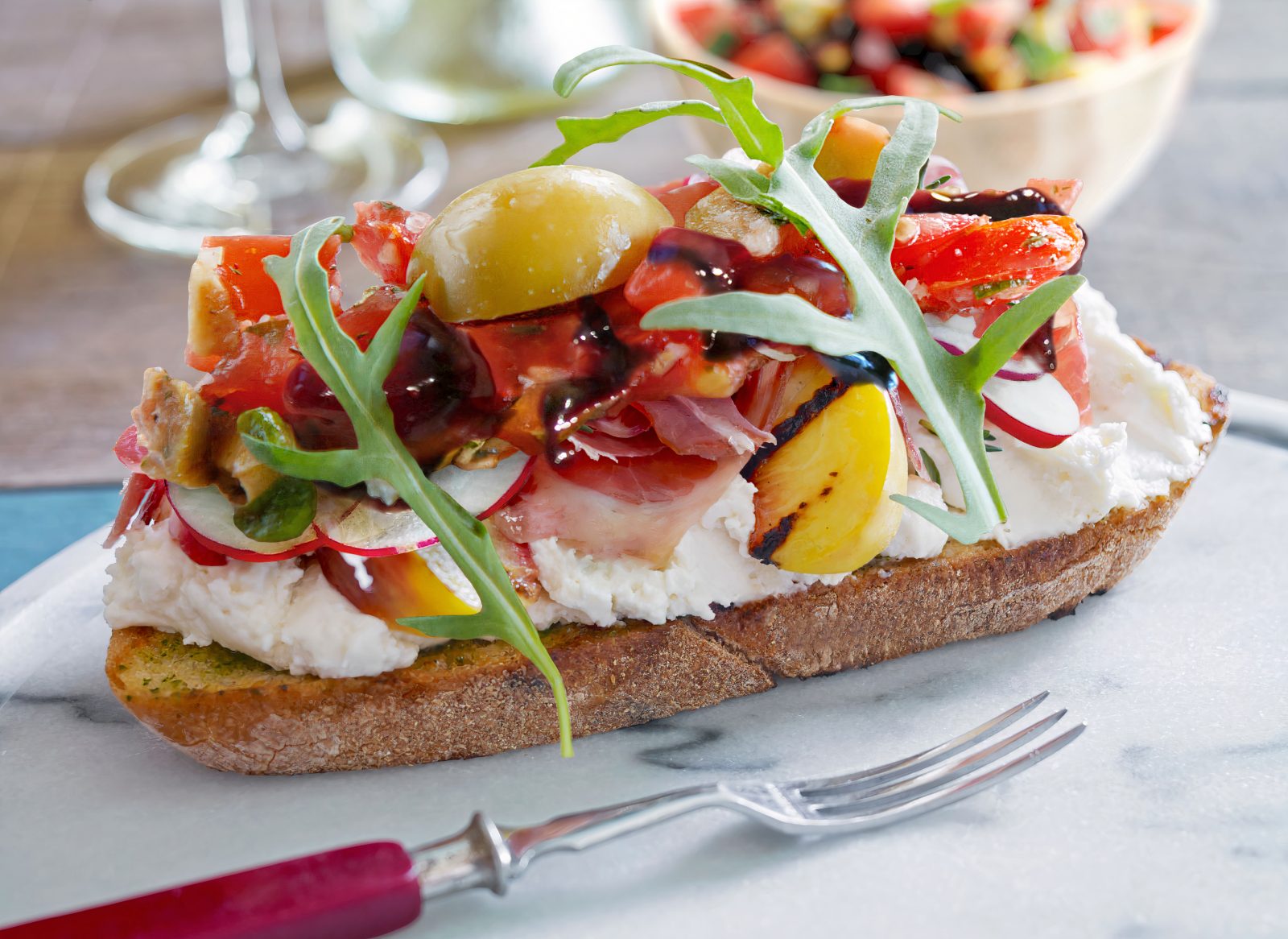 As either an appetizer or a key component for further meals, this winning combination of creamy burrata cheese, juicy peach, and dry-cured prosciutto will wow your customers with its salty, savory goodness.
Ingredients:
Sliced French bread, sliced on bias 1" thick - 5

slice

Phase Butter Flavored Oil - 3

oz.

Burrata cheese - 1

ball

Prosciutto ham, sliced thin - 5

slice

Heirloom cherry tomato - .25

cups

Red onion, sliced thin - .25

cups

Arugula, baby - 2

cups

Sliced radish, thin - .125

cups

Hidden Valley Raspberry Vinaigrette - 2.5

oz.

Julienne basil - 2

tbs.
Preparation:
Brush the bread with Phase and quickly grill until cross grill marks are established.

On the bread place the cheese, then the prosciutto ham fluffed up. Divide the cheese over the 5 slices of bread.

Take the remainder of the ingredients and place in a bowl with the dressing combine well.

Place the salad on the 5 slices of bread with Burrata cheese & Prosciutto ham. Finish the top with a pinch of julienne basil.