Grilled Chicken Soba Noodle Salad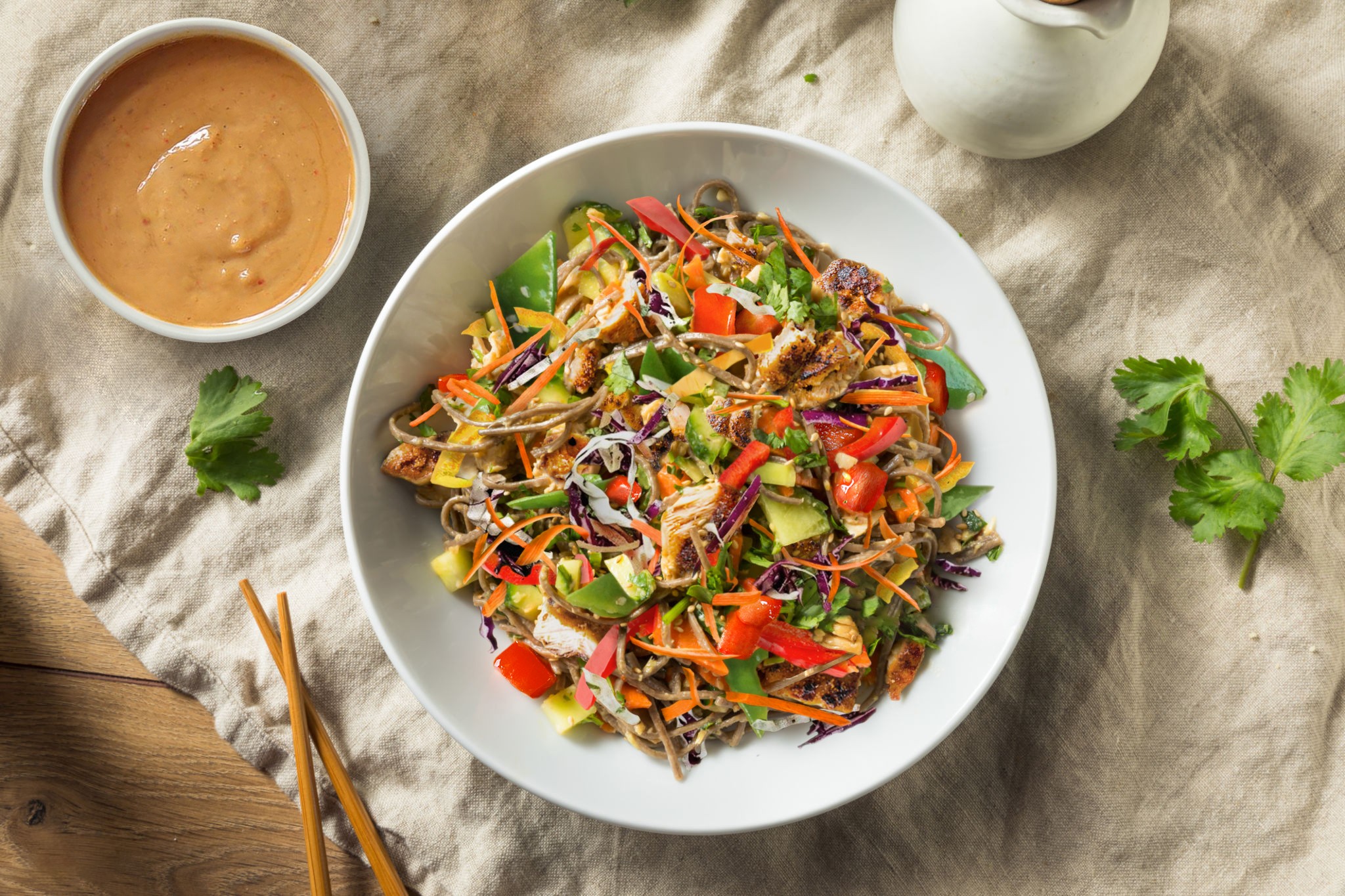 Made with Japanese soba noodles, grilled chicken, and healthy veggies, this simple Asian salad brings good health and great taste in every bite.
Ingredients:
Cucumber diced, 1/2 " - 2

oz.

Cole slaw mix - 2

Cups

Sesame seeds, toasted - 1

tbs.

Snow peas, blanched - 2

oz.

Green onion, sliced 1/4 " - 2

oz.

Bean sprouts, raw - 1/2.

Cups

Red onion, julienne - 2

oz.

Celery, sliced bias - 2

oz.

Grilled Chicken, diced 1/2" - 6

oz.

Soba noodles, cooked - 4

oz.

Tomatoes diced, 1/2 " - 2

oz.

Carrots,julienne - 2

oz.

Cilantro leaves - 1

tbs.

Red & yellow peppers, julienne - 2

oz.

New Sauce Craft Asian Peanut Dressing - 3

oz.
Preparation:
Place all the ingredients together except the cilantro and the sesame seeds in a clean mixing bowl.

Toss all the ingredients together and combine gently with the dressing.

Place the salad into a display bowl, using the slaw mix and the noodles as a base for molding the salad. When mounding the salad with good height ensure the salad layers are packed together tightly.

Top of the salad with sesame seeds, green onions, and cilantro sprig.