Green Chili Tomato Salsa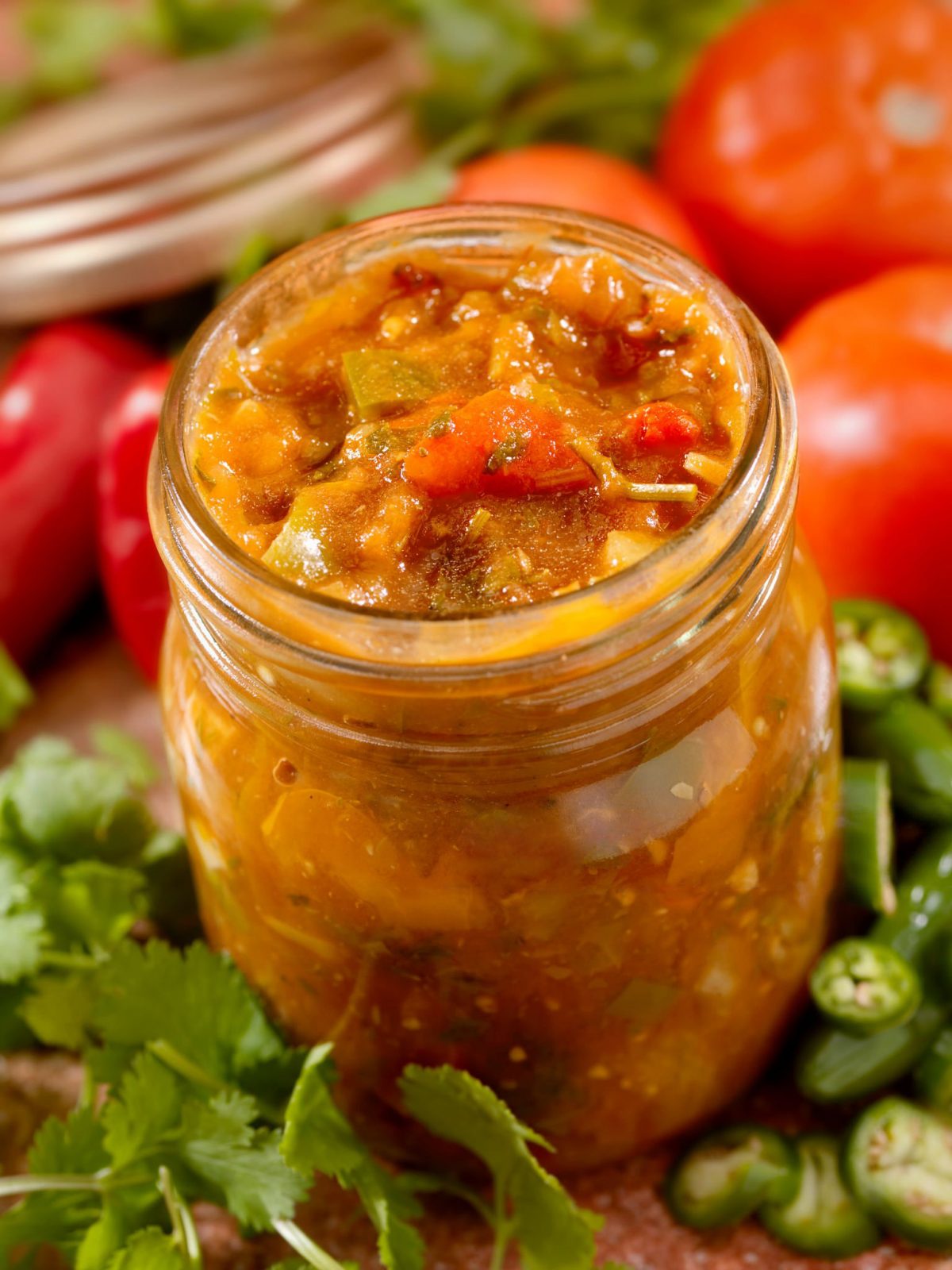 Flavored with this savory green chilis, this tasty tomato salsa helps you liven up any menu item you use it with. This versatile condiment is particularly excellent as a chip dip or taco topping.
Ingredients:
Sauce Craft™ Green Sauce - 1/2

gallon

Classic Gourmet Vegetable Base - 3-4

tbs.

Cilantro, fresh - 2

bunches

Roma tomatoes - 1

lb.

Jalapenos fresh, whole - 4-6

each

Water - 1/4

gallon

Onions, yellow, peeled, thick slice - 1-1/2

lbs.

Black pepper, ground - To taste

Salt, kosher - To taste

Tomatillos, raw - 2

lbs.
Preparation:
In a saucepan add all the ingredients together and cook until soft.

Once all the Ingredients are soft blend the products with an immersion blender until all the ingredients are smooth. Add salt and pepper as needed.

Cool the salsa down and place in a clean container and hold in the refrigerator until needed.
Chef Tips: This recipe can be used as a traditional salsa with chips, a hot sauce for Spanish dishes, or can be a base for a tortilla soup.