Green and Grains Salad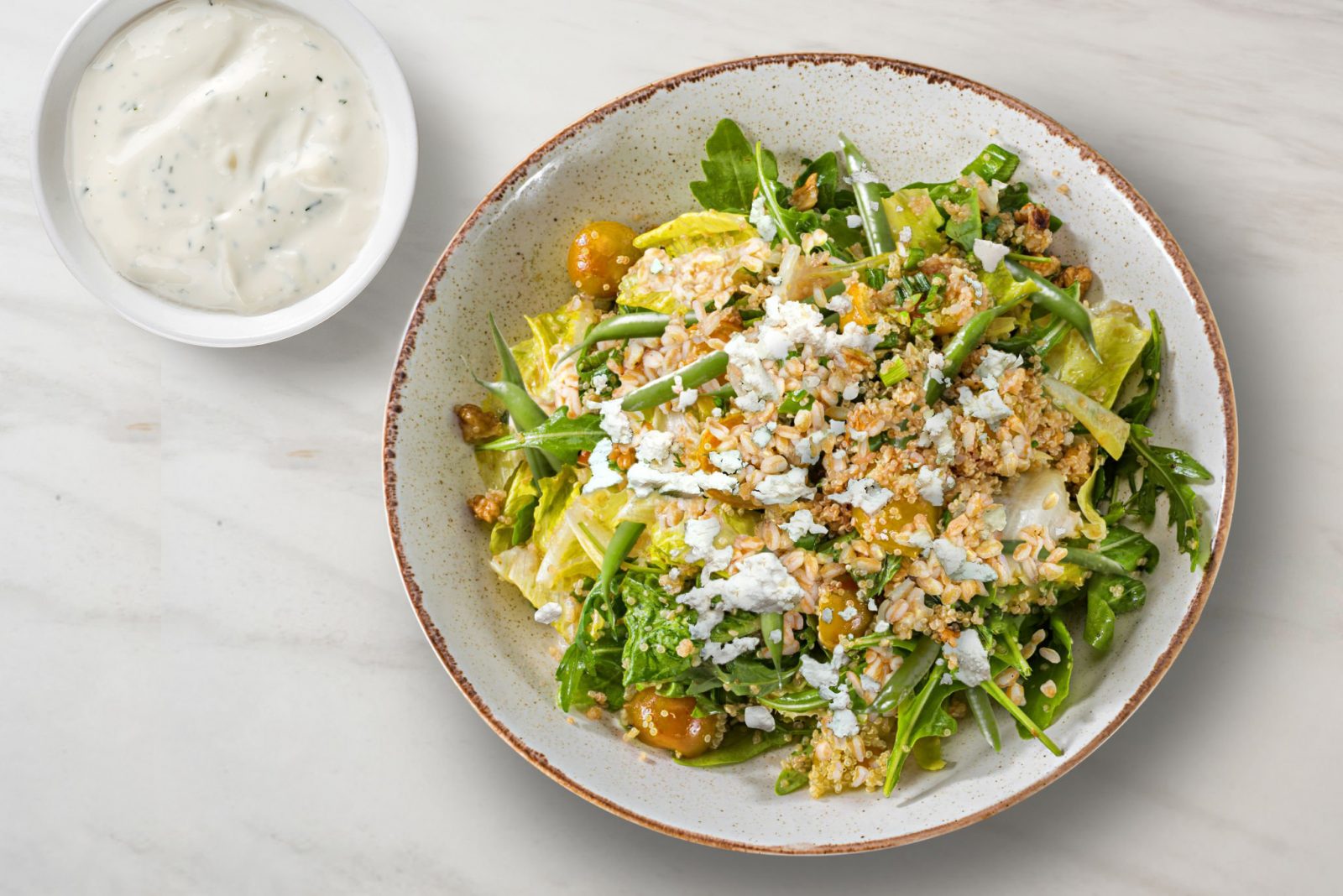 For vegetarians and other health-conscious types, it's not enough to just serve your regular sort of salad. Loaded with leafy greens and whole grains, including quinoa and farro, this Mediterranean-style salad is sure to be a big hit with the healthy eating crowd.
Ingredients:
Salt and pepper mix - As needed

Feta cheese, crumbled - 2

Cups

Farro, cooked - 3

Cups

Green beans, cooked - 3

Cups

Romaine, cut - 6

Cups

Quinoa, cooked - 2

Cups

Marie's® Creamy Caesar Dressing - 1-2

Cups

Tomatoes, Pear, 1/2's - 2

Cups

Mesclun mix lettuce - 4

Cups
Preparation:
In a clean bowl add in all of the ingredients except for 1/2 of the cheese and combine well.

Adjust the flavor profile with the salad with salt and pepper as needed.

Present the salad in a bowl or a platter. Finish the salad with the remainder of the crumbled feta cheese over the top of the entire salad.
Serving Suggestions: This salad can be served as a side, on a buffet, or as a first course on a menu.