Ginger Herbal Cashew Pesto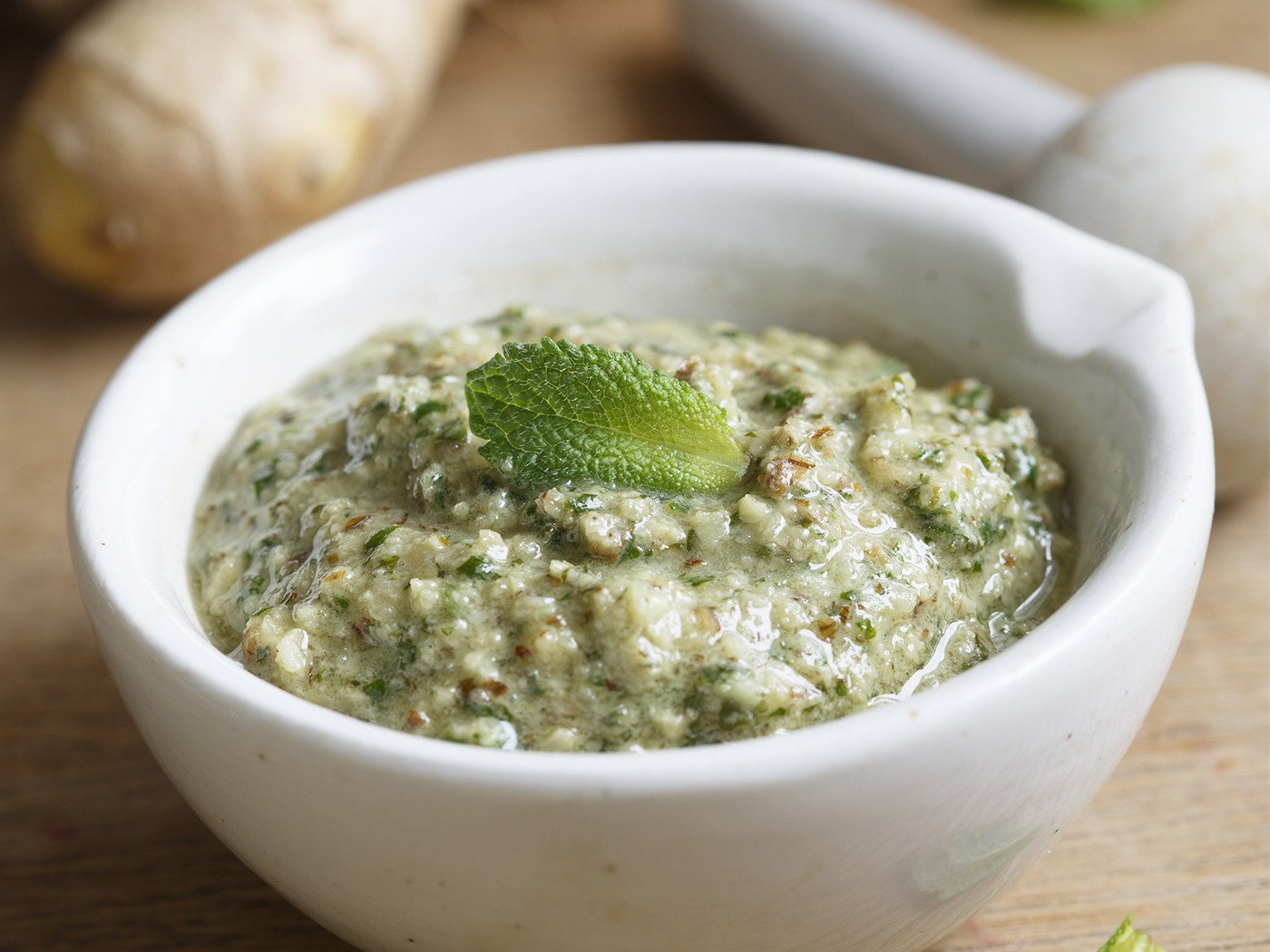 Fresh herbs, crushed garlic, and cashews join forces in this herbaceous recipe that perfectly captures that iconic cheesy and nutty pesto sauce flavor without breaking the bank.
Ingredients:
Cilantro, fresh - 3

bunches

Jalapeno, fresh,cut - 2

oz.

Ginger fresh, peeled/chopped - 2

Cups

Cashews, toasted - 1

lb.

Green Onion, cut small - 5

bunches

Canola oil - 1

Cup

Hidden Valley Balsamic vinaigrette - .5-1

Cup

Classic Gourmet FF Toasted Sesame Vinaigrette - 1

Cup

Sauce Craft Honey Sriracha sauce - 1

Cup

Cream sherry wine - .5

Cup

Turmeric, ground - .33

Cup

Pepper, Black ground - .33

Cup

Cumin, ground and toasted - .33

Cup

Garlic, peeled - 3

oz.

Salt, kosher - .33

Cup
Preparation:
Place in the food processor the first 6 ingredients and chop well.
Add in the oil, then the 3 sauces and allow to blend.
Add in the remainder of the ingredients and combine.

Place the pesto in a clean container and hold in the refrigerator until needed.
Chef Notes: the abbreviation "FF" means fat-free dressing.