Ghost Chili Wing Sauce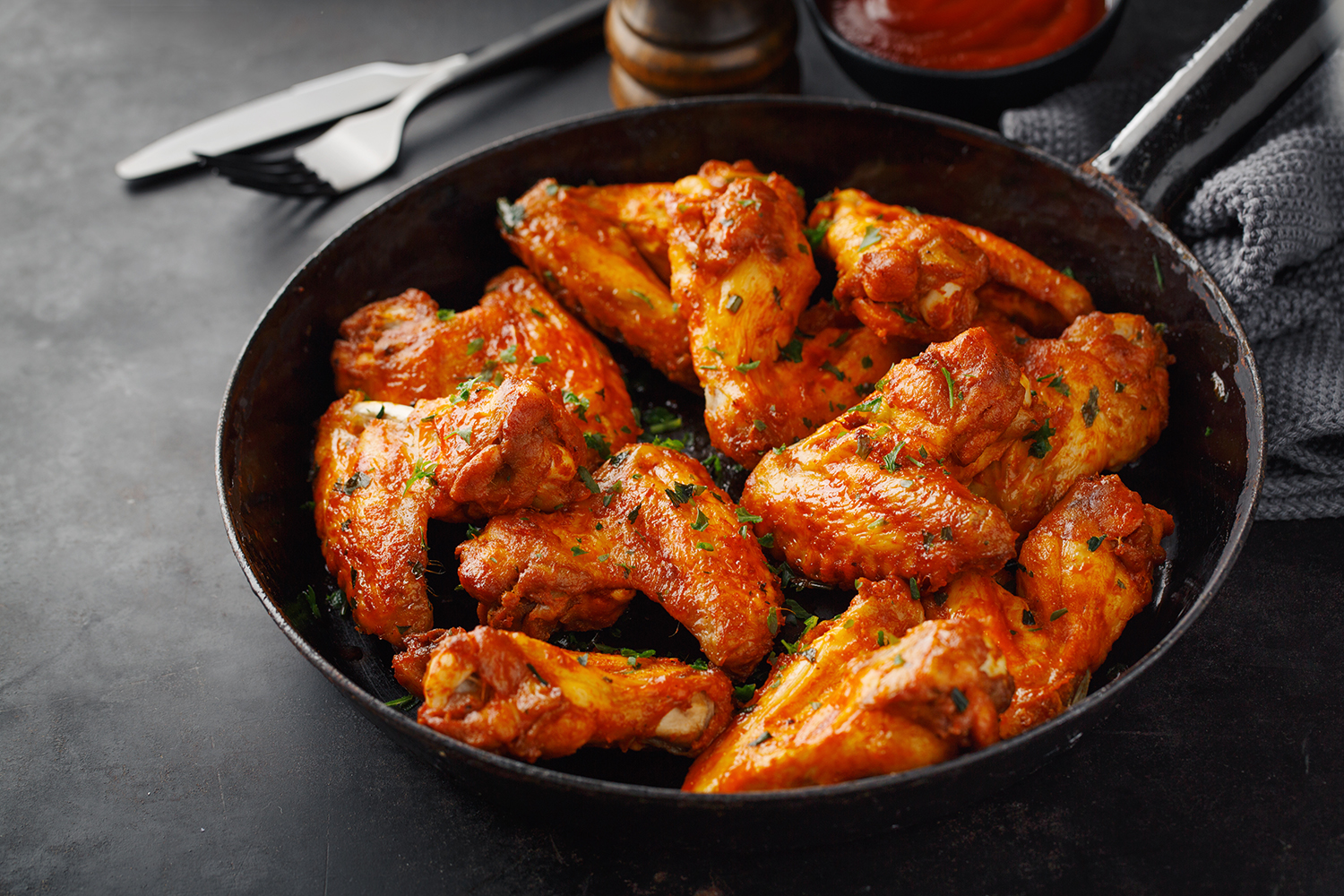 With a scorching Scoville score of over 1 million SHU, ghost chili is the spiciness king of wing sauces. If you're looking to serve hot wing enthusiasts with the most extreme experiences, it doesn't get any hotter than this.
Ingredients:
Phase Butter Flavored Oil - 2

oz.

Garlic, chopped - .5

Cup

Sauce Craft Buffalo Sauce - 3

Cups

Sauce Craft Ghost chili sauce - 1

quart

Chopped cilantro - 1

Cup
Preparation:
In a sauté pan place the liquid butter alternative, chopped garlic, and sauté over medium heat until a nice aroma is met, take off the stove, and let cool.

In a clean mixing bowl mix the remainder of the ingredients and the cooled garlic and blend well.

Transfer the completed sauce to a clean storage container and hold it for service.
Serving Suggestions:
Great for wings application, add to mayonnaise to use as a spread on a sandwich or a burger, add to a dressing whether it be a creamy or a vinaigrette type dressing it puts a different spin on a salad.