Garlic Parmesan Warm Zucchini Noodles and Chicken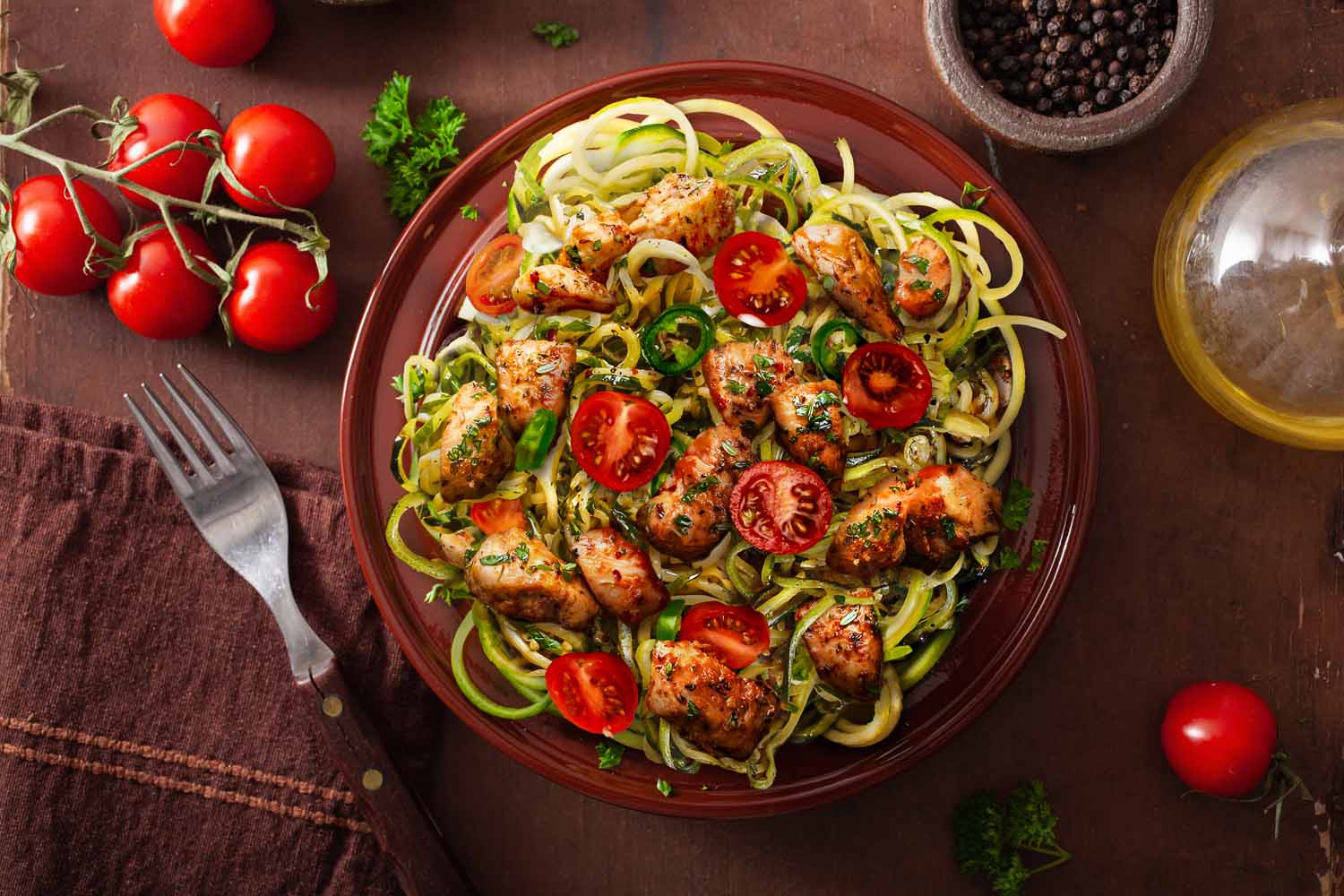 Prepared with yummy zucchini noodles and juicy grilled chicken covered in a zesty garlic parmesan sauce, you can effortlessly satisfy your customers' pasta cravings with this healthy gluten and grain-free meal.
Ingredients:
Zucchini noodles - 5

oz.

Grilled chicken breast, diced - 3

oz.

Tear drop tomatoes, halves - 6

whole

Green bell pepper, 1/4" diced - 1

oz.

Garlic Parmesan Sauce, Sauce Craft - 3

fl. oz.

Basil pesto - 1

fl. oz.

Shaved parmesan cheese - 1

tbs.

Carrot, shredded - 2

oz.
Preparation:
Lightly blanch the noodles in boiling water for 30 seconds. Drain well.
Place all the ingredients into a mixing bowl except for the cheese and combine well.
Place the zucchini noodles into the serving bowl as the base and place all the Ingredients In the center mounded tall. Sprinkle the parmesan cheese over the top of the dish.