Garlic Lemon Pepper Mayonnaise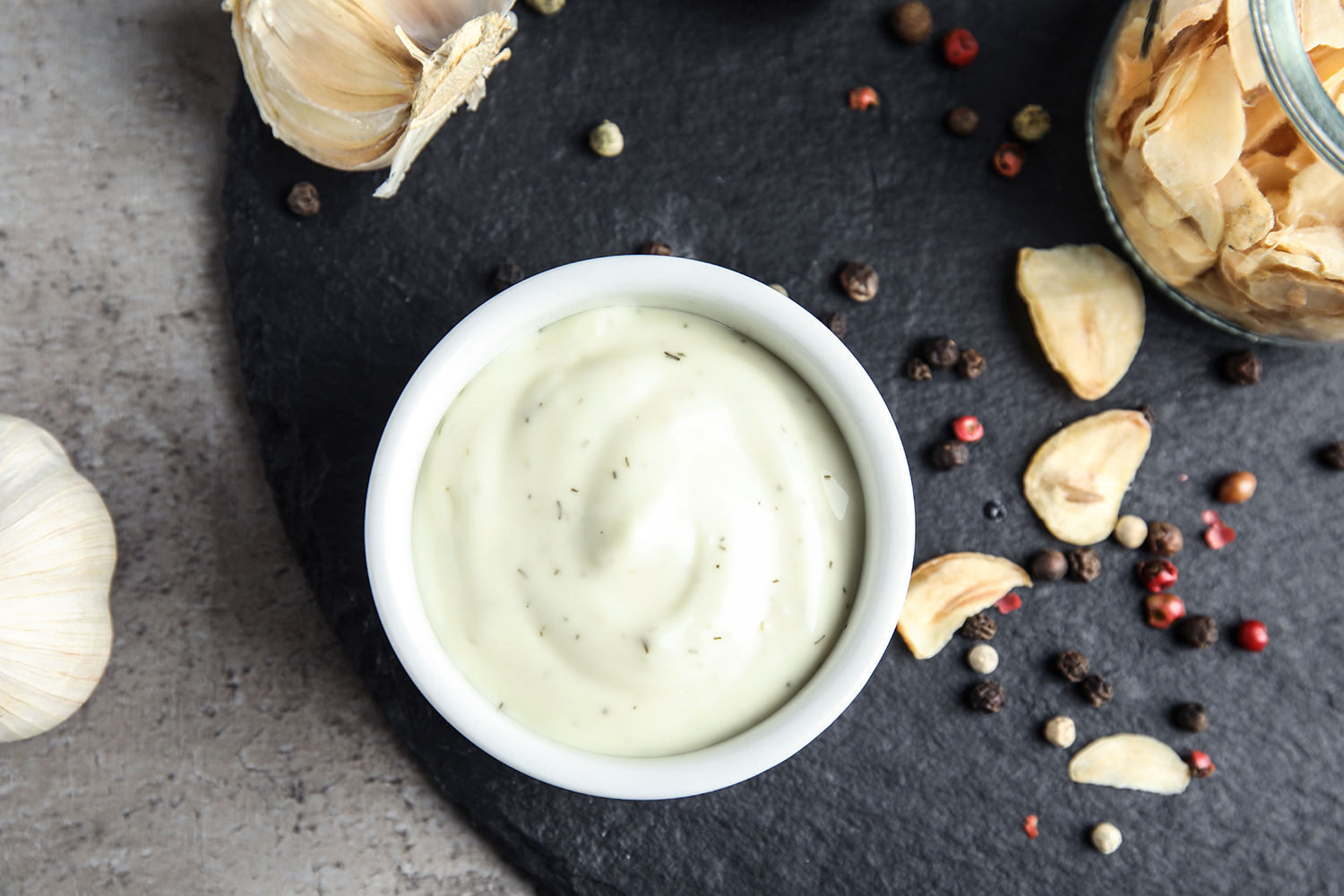 An inspired mix of tart and savory flavors, this versatile and flavorful mayonnaise is sure to impress your customers with its incredibly complex taste. It's particularly well suited as a condiment for fresh fish and seafood.
Ingredients:
Classic Gourmet Mayonnaise - 2

cups

Garlic fresh, chopped - 3

tbs.

Black pepper, cracked - 3

tsp.

Lemon juice, fresh - 2-3

tbs.

Salt, kosher - 1

tsp.
Preparation:
Combine all the ingredients in a clean mixing bowl and blend well.

Place completed mayonnaise in a clean container and hold in the refrigerator until needed.
Serving Suggestions: Can be used as a spread on burgers, hot and cold sandwiches, added to compound proteins type salads.