Garlic Italian Roasted Brussels Sprouts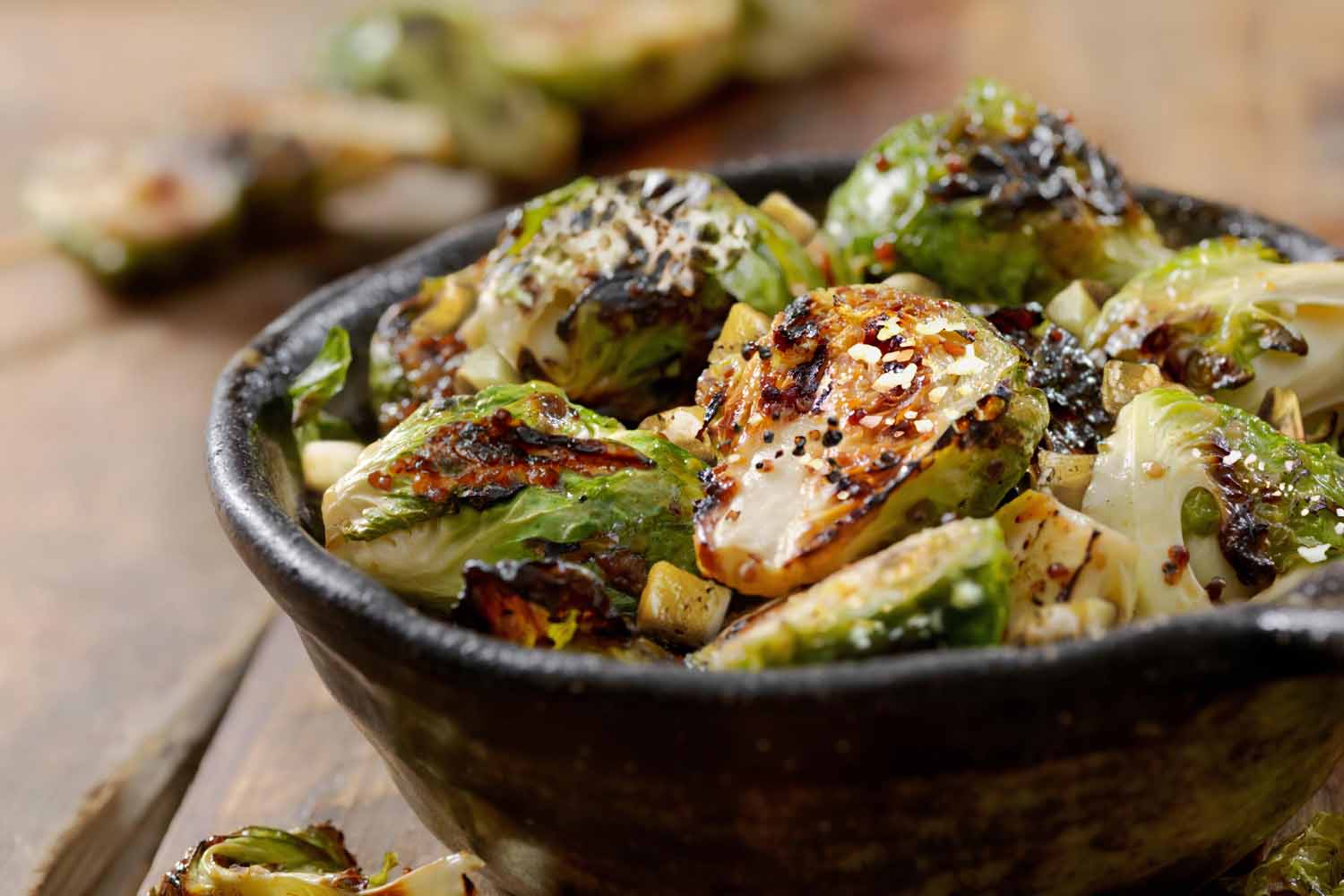 With this delightfully savory brussel sprout recipe, instead of begging the kids to eat the Brussel sprouts, diners will be begging you to bring them more. It's amazing what you can create with just the right seasonings!
Ingredients:
Brussels sprouts, split in 1/2 - 5

lbs.

Onions, yellow, diced 1" - 2

lbs.

Hidden Valley Golden Italian dressing - 2.5

Cups

Phase Garlic Butter Flavored Oil - 1

Cup

Salt and pepper mix - As needed

Oregano, dried - 2

tbs.

Parmesan cheese, Grated - .5

Cup

Italian parsley, chopped - 2

tbs.
Preparation:
Place the onions and Brussels sprouts in a clean mixing bowl and coat well with the Garlic Phase, dried oregano, and salt/pepper.

Place the vegetables on a papered sheet pan evenly distributing the vegetables to avoid overlapping to ensure even cooking.

Bake in a 375F. degree oven for 30-40 minutes or until the sprouts are tender.

When the Brussel sprouts are done cooking in the oven toss the brussels sprouts with the golden Italian dressing until all sides are well coated. After the Brussel sprouts have been coated with the dressing place the vegetable on the proper serving platter. Sprinkle the entire top of the Brussel sprouts with grated parmesan cheese and chopped Italian parsley.