Fresh Garden Vegetable Caesar Pasta Salad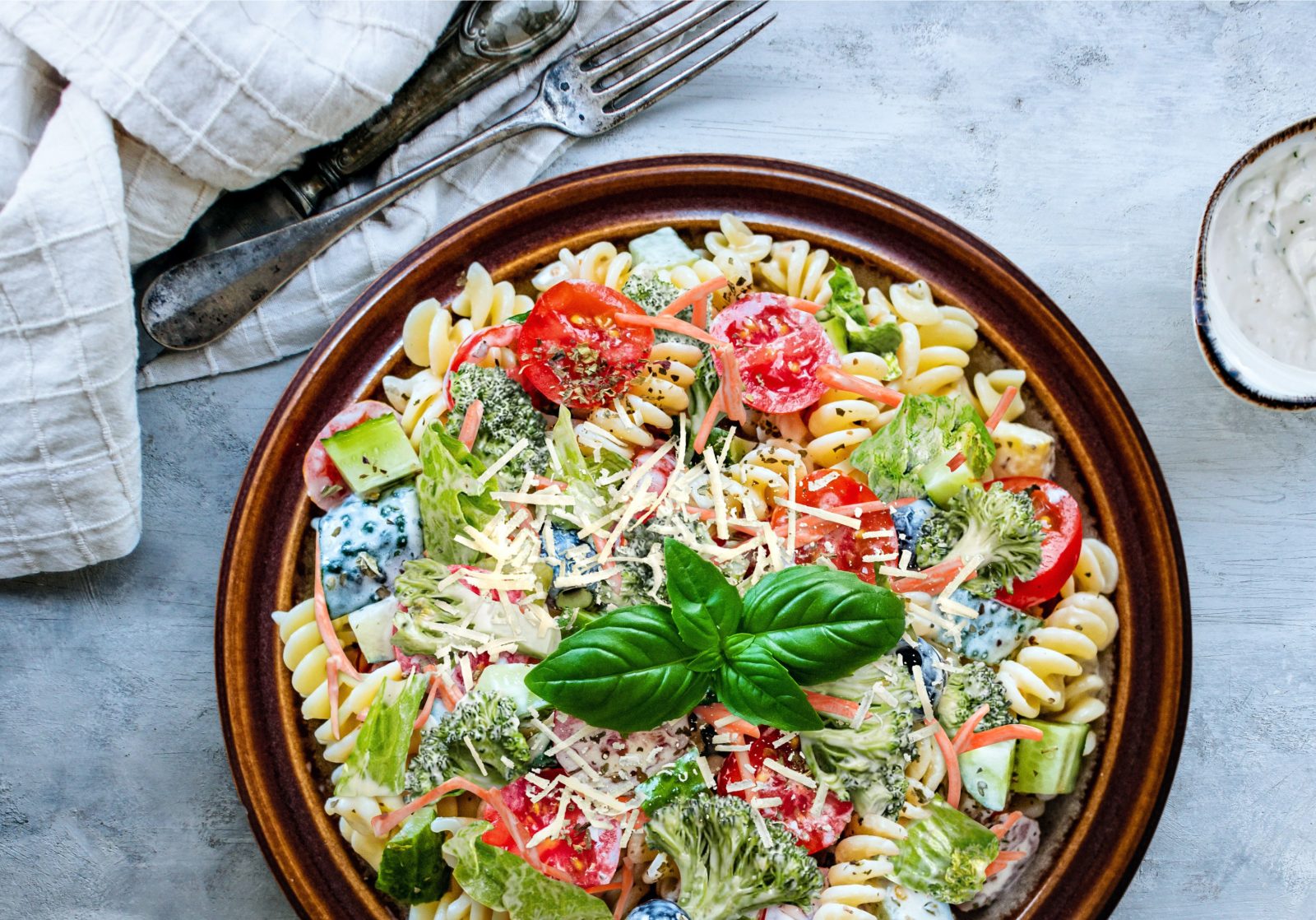 Combining the fresh flavors of garden vegetables with fusilli pasta, this classic recipe uses common ingredients, is quick to make, and is quite popular with customers, making for a solid staple to add to your salad menu.
Ingredients:
Romain lettuce, cut - 1/2

gallon

Parmesan cheese, grated - 2

Cup

Zucchini, diced 1/2" - 2

Cups

Kalamata olives, pitted - 1

Cup

Pear tomatoes, cut in half lengthwise - 2

Cups

Broccoli, florets - 4

Cups

Shredded carrots - 2

Cups

Salt and pepper mix - As needed

As needed

Marie's® Creamy Caesar Dressing - 4-6

oz.

Fusilli Pasta, cooked - 6

Cups
Preparation:
In a clean bowl add in all the ingredients. Reserve 1/2 cup of the parmesan cheese to finish the salad on top.
Mix all the ingredients well and place in the serving bowl.
Sprinkle the remainder of the parmesan cheese on top and serve.