Fresh Fish Burger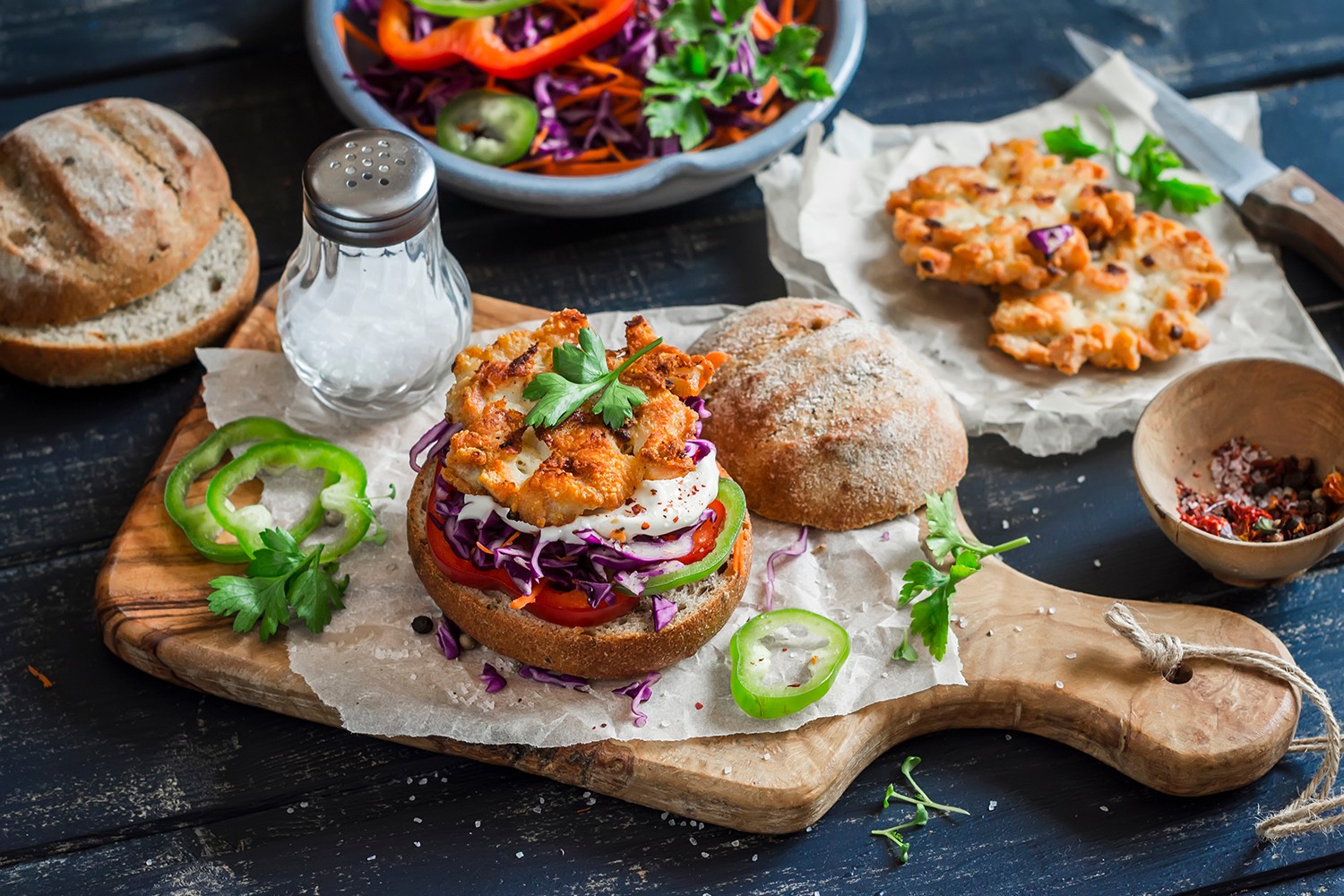 Looking to expand your burger menu beyond the traditional beef? These delicious fish patties make for a juicy centerpiece for your burgers or sandwiches while providing your customers with a healthy and fresh-tasting alternative to chicken or red meats.
Ingredients:
Red cabbage, shredded - 1/2

Cup

Classic Gourmet® Select Signature Tartar Sauce - 2

oz.

Salt and pepper mix - To taste

To taste

Fresh fish fillet - 6

oz.

Wheat burger bun, split in 1/2 - 1

each

Red pepper ring - 1

each
Preparation:
Season fish fillet and cook to the desired method to 145F. degrees internal temp.

Toast the bun to a golden brown.
On the heel of the bun place the cook fish fillet and top with the shredded red cabbage and the red pepper ring
On the top bun spread the tartar sauce.
Substitute the red cabbage for a pre-made composed slaw with different textures and unique dressing for a different spin.

Add in citrus juices, roasted garlic, shallots, and fresh herbs into the tartar sauce.

Use cooked cauliflower rice and blend it in with the tartar sauce to create a creative spread.