Firecracker Roasted Salmon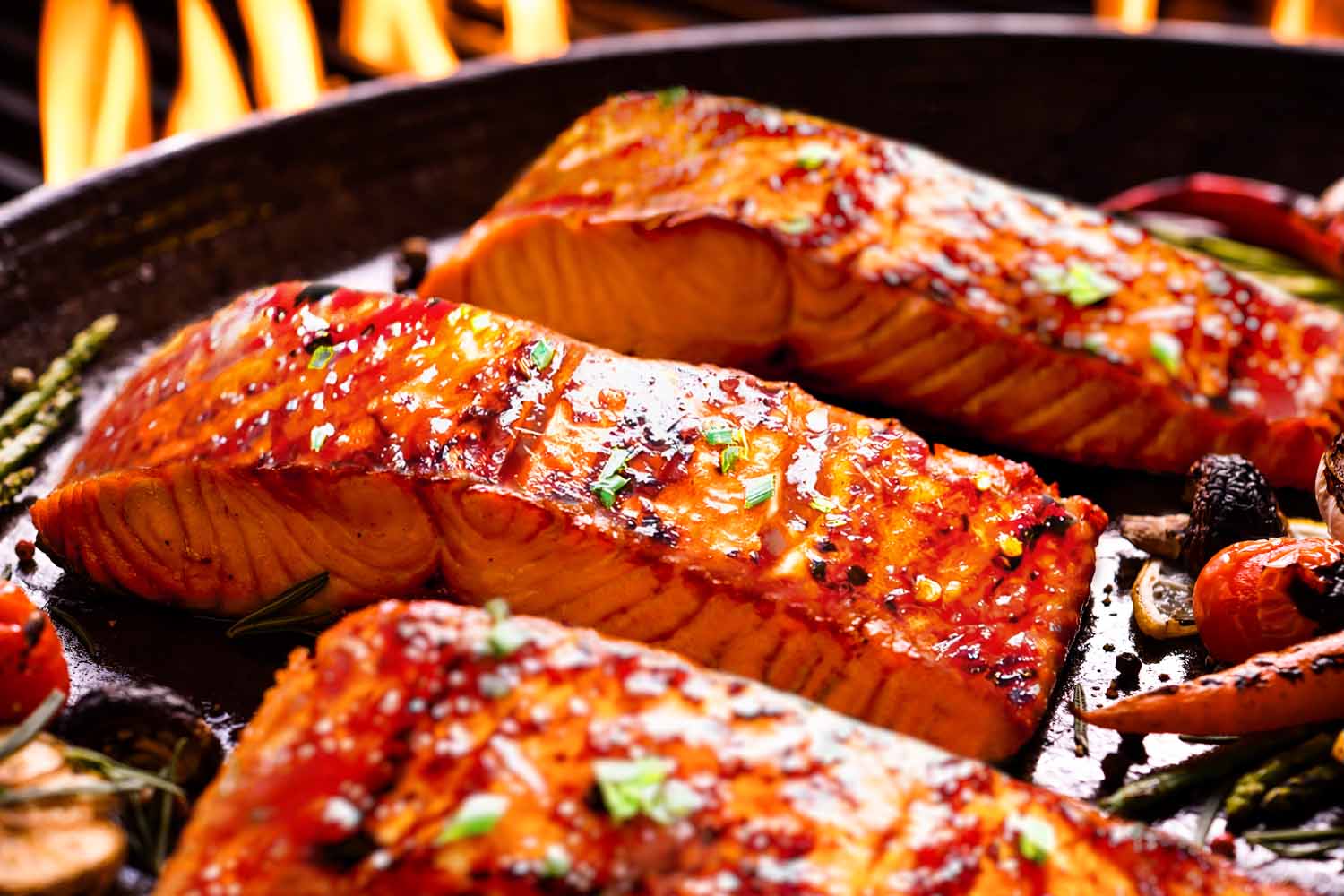 Make regular roasted salmon into a special culinary occasion with this Asian-inspired recipe. Coat your fish fillets in a generous serving of Asian firecracker sauce and sit back for the fireworks as your customers celebrate this kitchen masterpiece.
Ingredients:
Salmon fillet - 2

lbs.

Sauce Craft Honey Sriracha sauce - 1

Cup

Sauce Craft Teriyaki sauce - 1

Cup

Garlic, peeled ,chopped - 2

tbs.

Chili garlic sauce - .25

Cup

Kosher salt - As needed

As needed

Lemon juice, fresh - .5

Cup
Preparation:
Mix all the ingredients together in a bowl except the salmon and combine well.

Place the salmon in a dish and pour the marinade over the fish. Cover the fish with plastic and hold it in the refrigerator. Marinate for a minimum of 12 hours but not longer than 24 hours.

After the fish has been marinating for a minimum of 12 hours pull the fish from the marinade. Place the fish on a baking pan and put it in a 400F. degree oven for 15-20 minutes or until the fish reaches an internal temperature of 145F. degrees.

To give the fish a nice, glazed look put the oven on the "BROIL" setting or if your restaurant has a cheese melter place the salmon under for a few minutes until it caramelizes the sugar from sauces then serve on a bed of greens. Garnish the top of the fish with some lemon slices and cilantro leaves.
Serving Suggestions:
Salmon can be served with a nice variety of stir-fried vegetables, wok-fried cauliflower ginger rice, or lemongrass coconut brown rice.