Farro Ahi Tuna Salad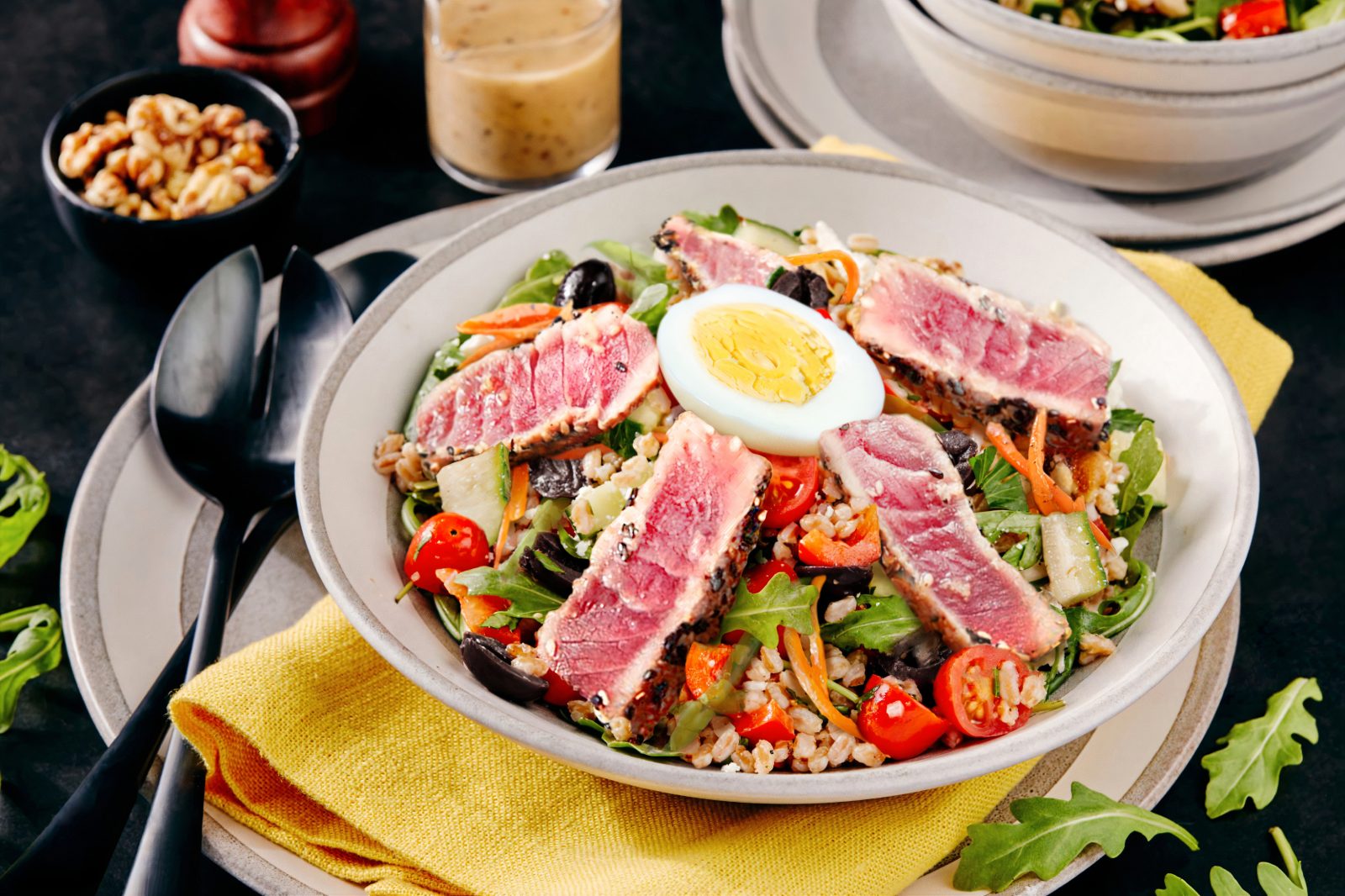 Combining grilled Ahi Tuna with crunchy cooked farro, this seafood salad is bursting with enough tasty tuna flavor to win over even the salad skeptical.
Ingredients:
Farro, cooked - 2

oz.

Cucumber, diced - 2

oz.

Black olives, sliced - 2

oz.

Mesclun mix lettuce - 3

Cups

Tomatoes dice 1/4" - 2

oz.

Salt and pepper mix - As needed

Carrots, shredded - 1

oz.

Green onion, sliced - 1/2

oz.

Hard-boiled egg, sliced - 1

each

Marie's® Honey Mustard Dressing - 2-1/2

oz.

Ahi Tuna, grilled - 6

oz.

Green beans, cooked - 2

oz.
Preparation:
Season the salt and pepper on both sides and grill to achieve good grill marks from the broiler. Tuna is to be rare. Cut on a bias into 4's
Toss the remainder of the items in a bowl and combine well except for the egg.
Place in the serving bowl and create height. Place the tuna at 12, 3, 6, 9 o'clock around the salad. Place the sliced egg on top of the salad fanning the egg.