Deep Fried Nashville Hot Deviled Eggs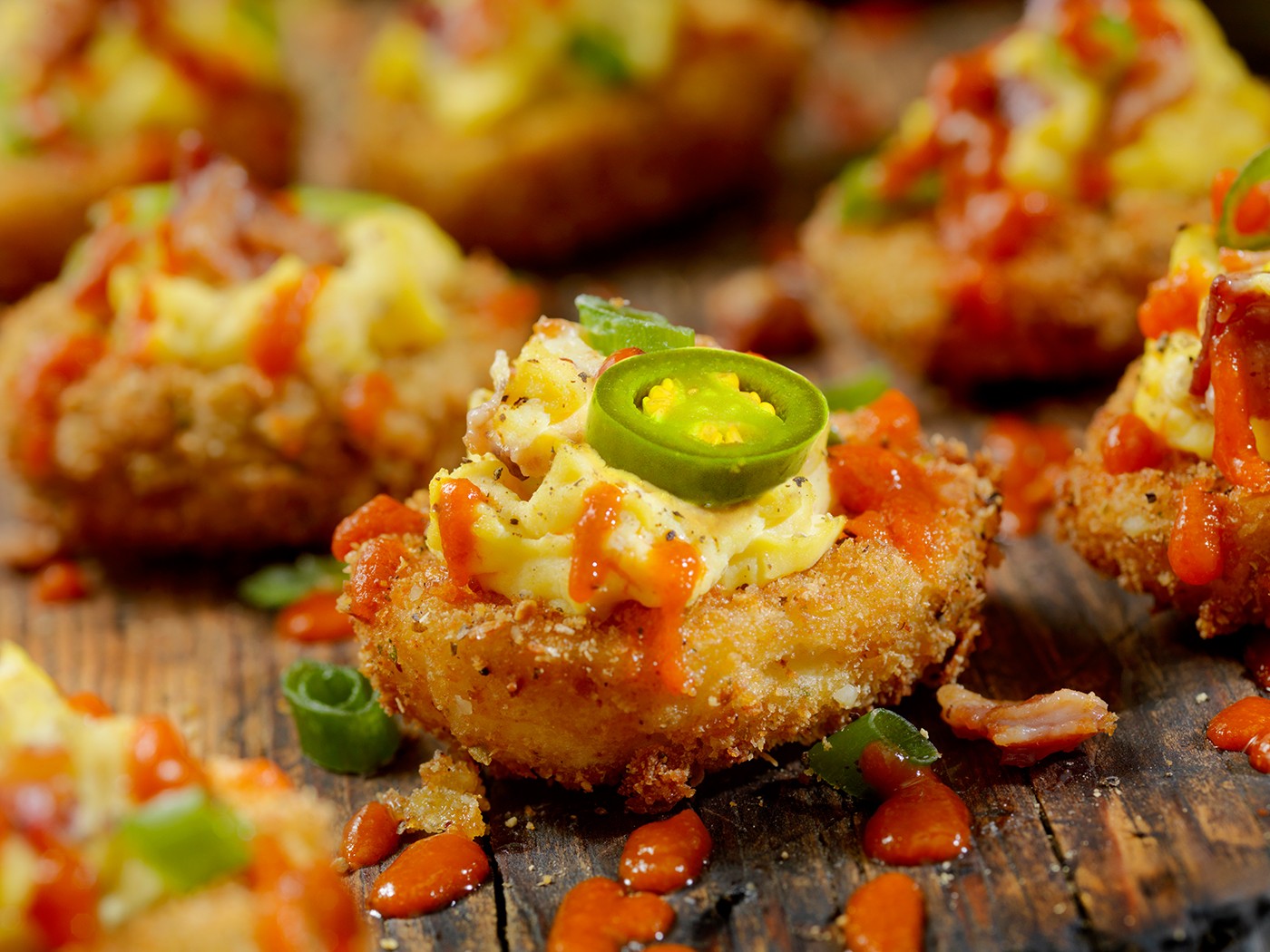 How can you make deviled eggs taste even better? By giving them a deep-fry! Add some mayo and a touch of Nashville hot sauce for flavor and you've got yourself a versatile menu item servable all day long.
Ingredients:
Eggs, hard boiled, cut lengthwise/separated - 12

each

Sauce Craft Nashville Hot Sauce - .5

Cup

Classic Gourmet Mayonnaise - .5

Cup

Flour, all purpose - 1

Cup

Egg Wash (beaten eggs & milk) - 1

Cup

Sliced jalapenos or chopped dill pickle - garnish
Preparation:
In a bowl place mayonnaise, Nashville hot sauce, and egg yolks together and combine well until mixture is smooth. Place the mixture in the refrigerator.

Dust the egg white shells thoroughly with flour then dip in the egg wash. Re-dip the egg white shells in flour and coat well.

Heat fryer oil to 350F. degrees and fry the flour-coated egg whites until light brown and crisp. Remove to drain rack to remove excess oil.

Using a pastry bag fill the eggs whites with the egg yolk mixture. Garnish the top of the egg mixture with sliced jalapeno or chopped dill pickles.
Serving Suggestions:
This is a great way to start a meal as an appetizer on the menu or part of a buffet selection. It is a great item to show off your new sauce.