Crispy Fried Calamari with Harissa Remoulade Cilantro Sauce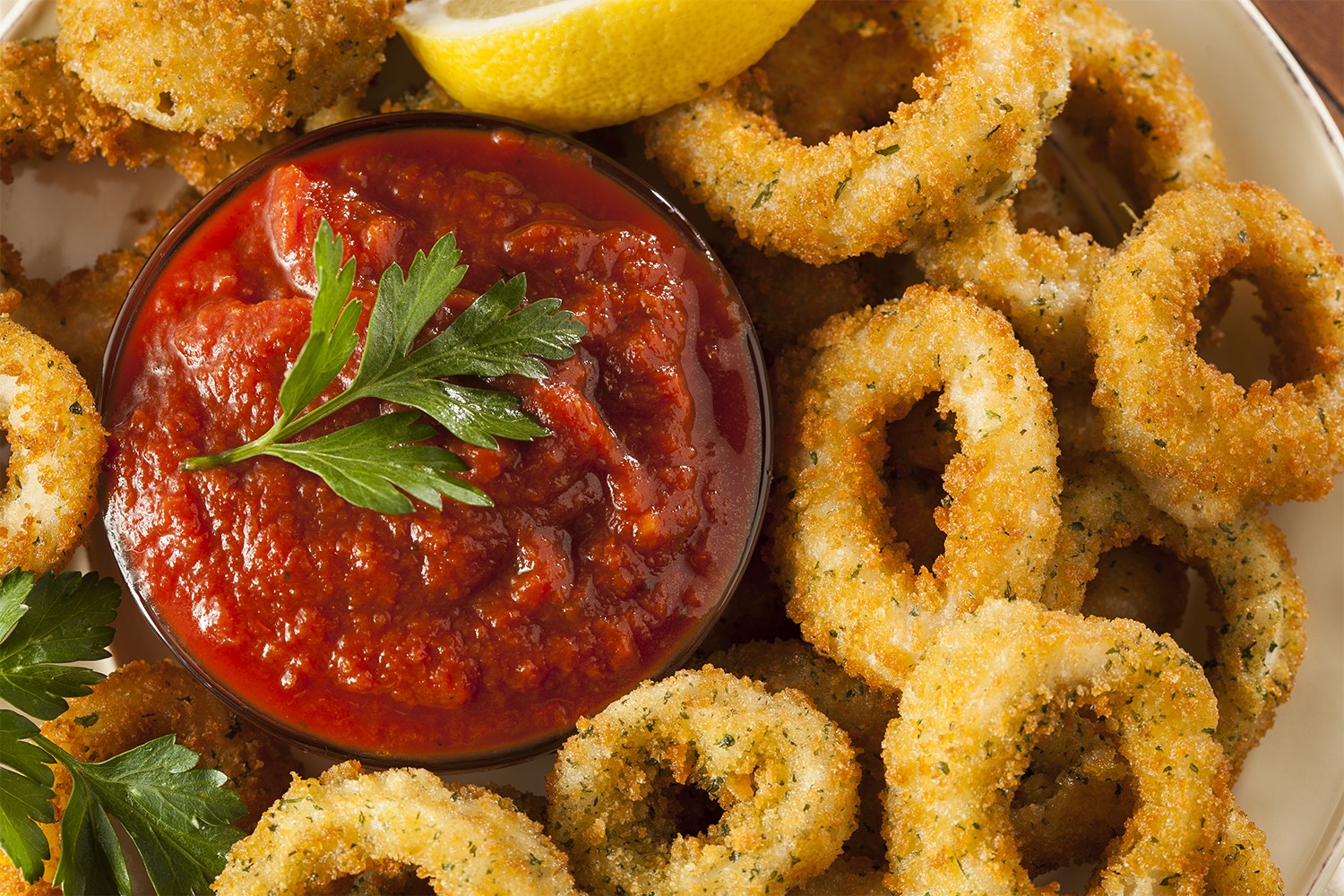 Coated in buttermilk and fried until golden brown, our crispy calamari recipe makes an appetizing addition to your hors d'oeuvres repertoire. Serve with a side of our savory harissa garlic parmesan sauce for extra yum.
Ingredients:
Calamari, 5oz tubes, 2oz tentacles - 7

oz.

Buttermilk/eggs mix - 2

oz.

Flour, seasoned - 1

cups

Harissa Remoulade cilantro sauce- see recipe - 3

oz.

Chopped parsley - 2

tbs.
Preparation:
Take the calamari and dunk in the buttermilk/egg mix until well coated and drain well. Drop in the flour and coat well. Place the coated calamari in the 375F. degree fryer and cook until golden brown.

Once the golden-brown color is achieved drain the calamari well. Mound on serving plate in a tall fashion and serve with a side dish of sauce.
Sprinkle the calamari with chopped parsley.