Creamy Honey Sriracha-Cilantro Dressing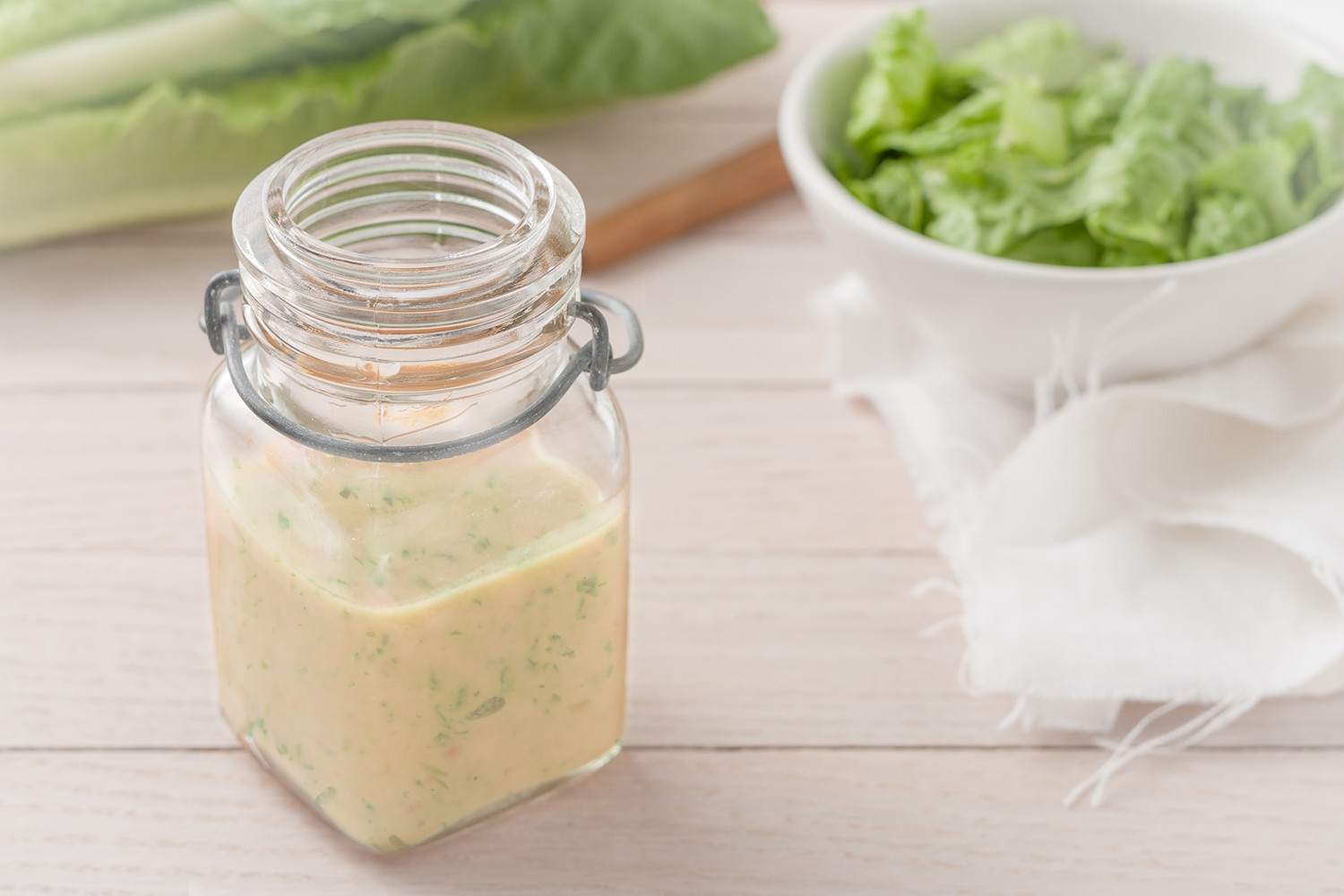 Combining sweet and spicy honey sriracha with creamy mayo, this dressing provides just the right amount of sweet heat to help all your salads feel complete.
Ingredients:
Sauce Craft Honey Sriracha sauce - 2

Cups

Salt, Kosher - 1

tsp.

Chopped cilantro - .5

Cup

Ginger fresh , chopped, peeled, and sautéed - .5

Cup

Garlic fresh , Chopped small and sautéed - .25

Cup

Hidden Valley Golden Italian vinaigrette - 3

Cups

Classic Gourmet Mayonnaise - 2-3

Cups

Sesame oil - 2

oz.
Preparation:
Place a saute pan on the stove and turn the heat to med-high. Place the sesame oil in the pan, allow to heat, and saute the chopped garlic and ginger until the 2 ingredients produce a nice aroma and there is a slight brown to the garlic and ginger. Take off the flame and allow it to cool entirely.

Place all the ingredients in a mixing bowl and use a hand blender to combine all the ingredients together well.

Place the completed dressing in a clean container and hold it in the refrigerator until needed.
Chef Tip: Depending on the viscosity needs of the dressing the mayonnaise can be less than the required amount.
Serving Suggestions: Great for fried or grilled fish or shrimp sandwiches, dipping sauce for appetizers, dressing on a salad, or mixed in a slaw.