Crawfish Mac and Cheese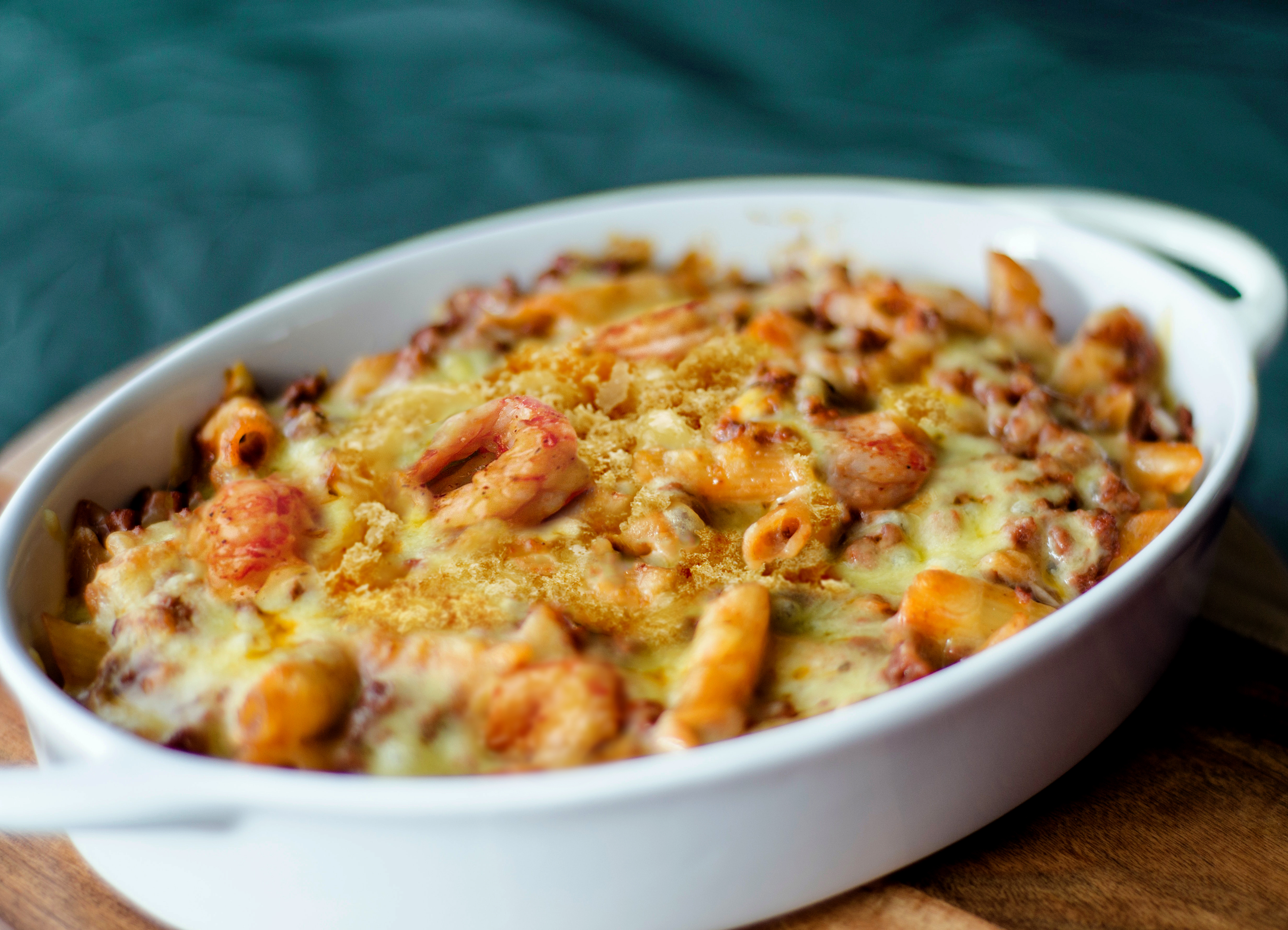 A Southern favorite, crawfish mac, and cheese breathe new life into classic comfort food. The spicy crawfish infuses the pasta with an intense Cajun kick that will leave customers clamoring for a second helping.
Ingredients:
Sunglow Liquid - 2

oz.

Cheddar cheese, grated - 2-1/2

oz.

Sundried tomatoes, julienne - 2

oz.

Mushroom blend - 3

oz.

White truffle oil - 1/2

oz.

Cream, Heavy - 6

oz.

Crawfish tails, cooked - 5

oz.

Campanelle pasta, cooked - 6

oz.

Parmesan cheese, grated - 2

oz.

Panko-Parmesan Cheese Breadcrumbs - 1/4

Cup
Preparation:
In a sauté pan heat the sunglow and allow it to get hot. Add in the mushrooms, sundried tomatoes and cook briefly for a minute, then add in the cream and cheeses. Allow the cream to reduce a bit.

Add in the pasta and crawfish and incorporate well with the cream. Pour the contents into the serving bowl and sprinkle the parmesan -panko mixture over the surface of the pasta. Place the bowl in the cheese melter to brown.

Once it is brown then drizzle the white truffle oil over the top and serve.
Chef Tips: mushroom blend is a mix variety of different types of mushrooms to put into the dish.
Phase can be a substitute for Liquid Sunglow for sauting purposes.