Coleslaw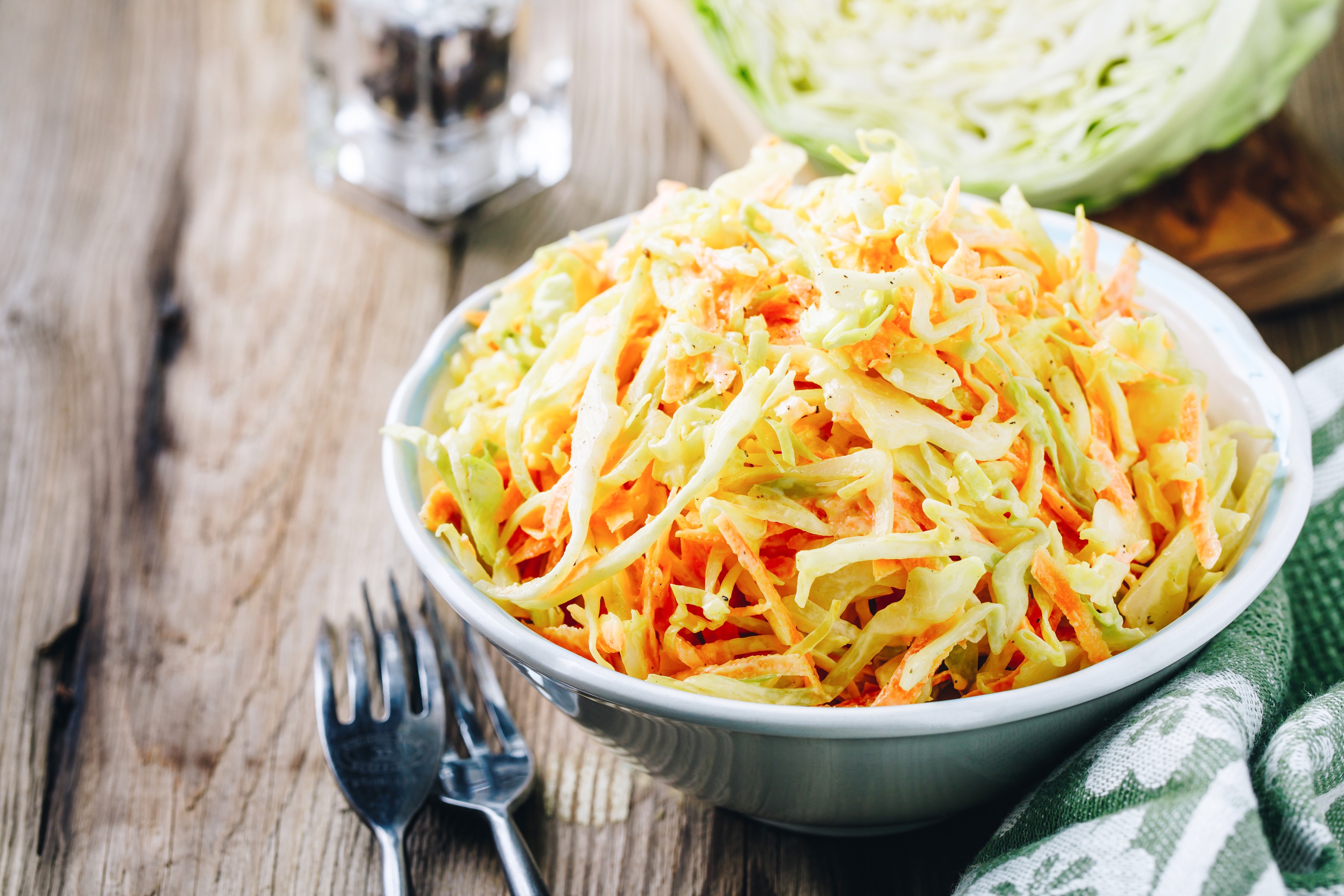 Serving as a savory topping for sandwiches and barbeque or a superb standalone side dish, this fast and easy coleslaw recipe proves you can't go wrong with the classics.
Ingredients:
Classic Gourmet® Select Real Mayonnaise - 1

Cup

Shredded carrot - 1

Cup

Kosher salt - 1

tbs.

Shredded cabbage - 2

lbs.

Sugar, granulated - To taste

Diced yellow onion - 1

Cup

Black pepper, ground - 1

tbs.

Classic Gourmet® Select Creamy Cole Slaw Dressing - 1

Cup
Preparation:
Incorporate all Ingredients Into a clean mixing bowl and combine well.
Taste and adjust seasoning as needed.

Place finished slaw into a clean container, hold in the refrigerator until needed.