Citrus Greek Olive Marinade and Dressing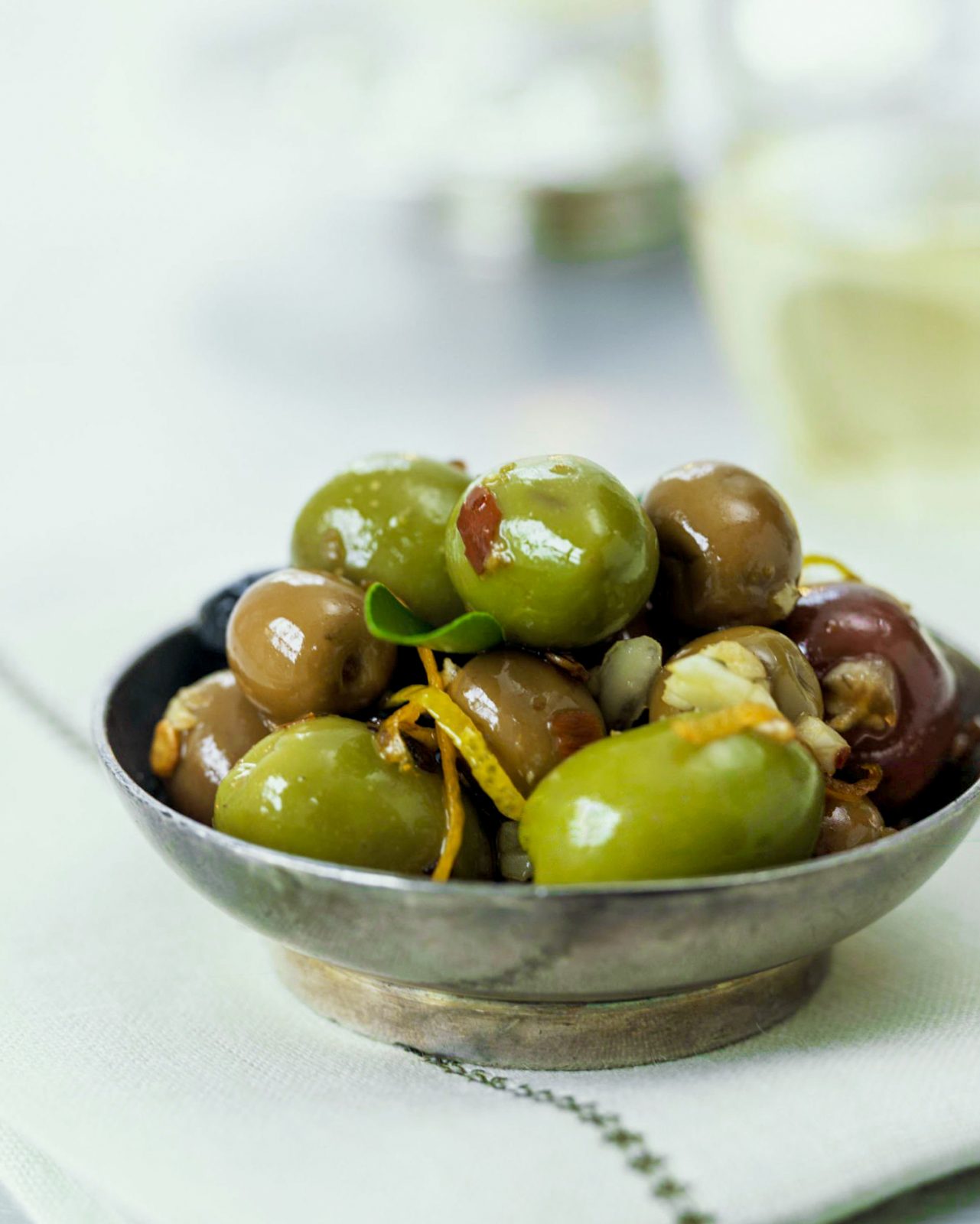 Spiff up your meats and salads alike with this combined recipe for a marinade and salad dressing. The compelling mixture of citrus and Greek olives helps you imbue your menu with a sophisticated salty and sour flavor your customers won't soon forget.
Ingredients:
Salt, kosher - 2

tbs.

Olive Greek, blend, pitted - 2

Cups

Garlic roasted , chopped - 1/4

Cup

Mint, fresh, leaves - 1/2

Cup

Lime juice, fresh - 1/2

Cup

Orange juice, fresh - 2

Cups

Classic Gourmet® Reserve Mediterranean-Style Feta Dressing - 3

Cups

Oregano, fresh - 2

tbs.

Black pepper, ground - 2

tbs.

Cilantro, fresh - 1/2

Cup
Preparation:
Combine all the ingredients together and blend well with an immersion blender.

Place finished dressing into a clean container and hold in the refrigerator until needed.
Serving Suggestions: This recipe can be used as a dressing, marinade, or as a dipping sauce for an awesome appetizer.