Cilantro- Roasted Garlic Rice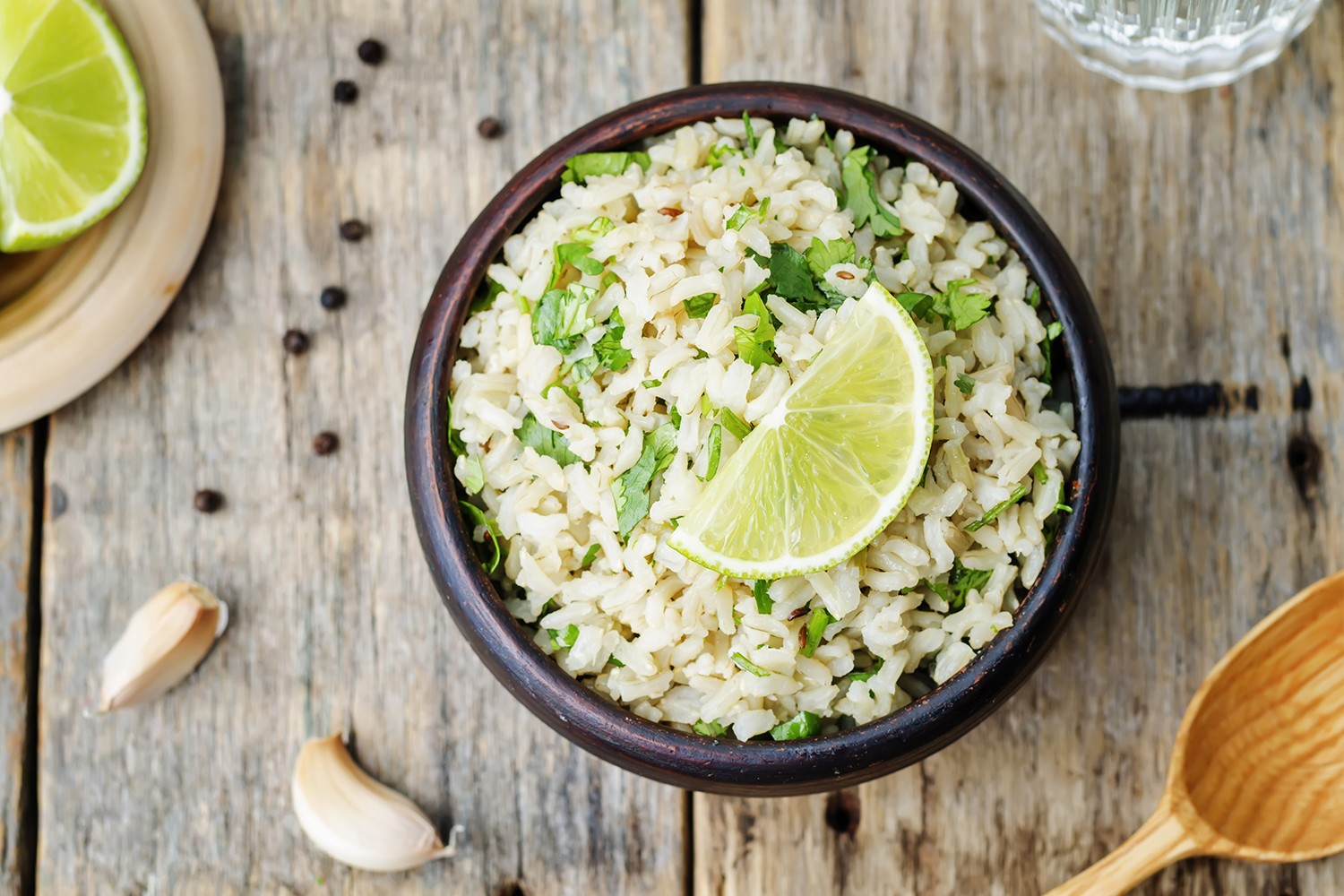 Made with roasted garlic and fresh cilantro, your diners are sure to enjoy this savory rice recipe. This easy-to-prepare menu item works equally well as a standalone side dish or as a base ingredient for a rice bowl.
Ingredients:
Jasmine rice - 4

Cups

Roasted garlic, chopped - .25

Cup

Cilantro fresh, chopped - 4

tbs.

Water - 3.75

Cups

Classic Gourmet Reserve Vegetable base - 4

tbs.

Phase Butter Flavored Oil - 5

tbs.

Salt and pepper mix - As needed
Preparation:
Heat a saucepan with the Phase and sauté the roasted garlic and cilantro until a good aroma is created.

Add in water and the vegetable base and dissolve well. Set aside. Take the Jasmine rice place it in a bowl and rice water over to wash the rice a few times and drain well. Repeat the washing twice. Pour the washed rice into a pan that can be used in the oven and deep enough that can hold 4 cups of water.

We are ready to get our rice into the oven so we need to pour the sauté garlic/cilantro and the broth over the rice, cover the pan with foil. Place the rice in a 375F. degree oven for approx. 40-45 minutes or until all of the liquid has absorbed and the rice is tender. The rice is ready to serve when the cooking process is complete.
Chef Tip:
Add salt and pepper after the rice is cooked as needed for more flavor enhancement.