Cholula Honey SunGlow Compound Butter Blend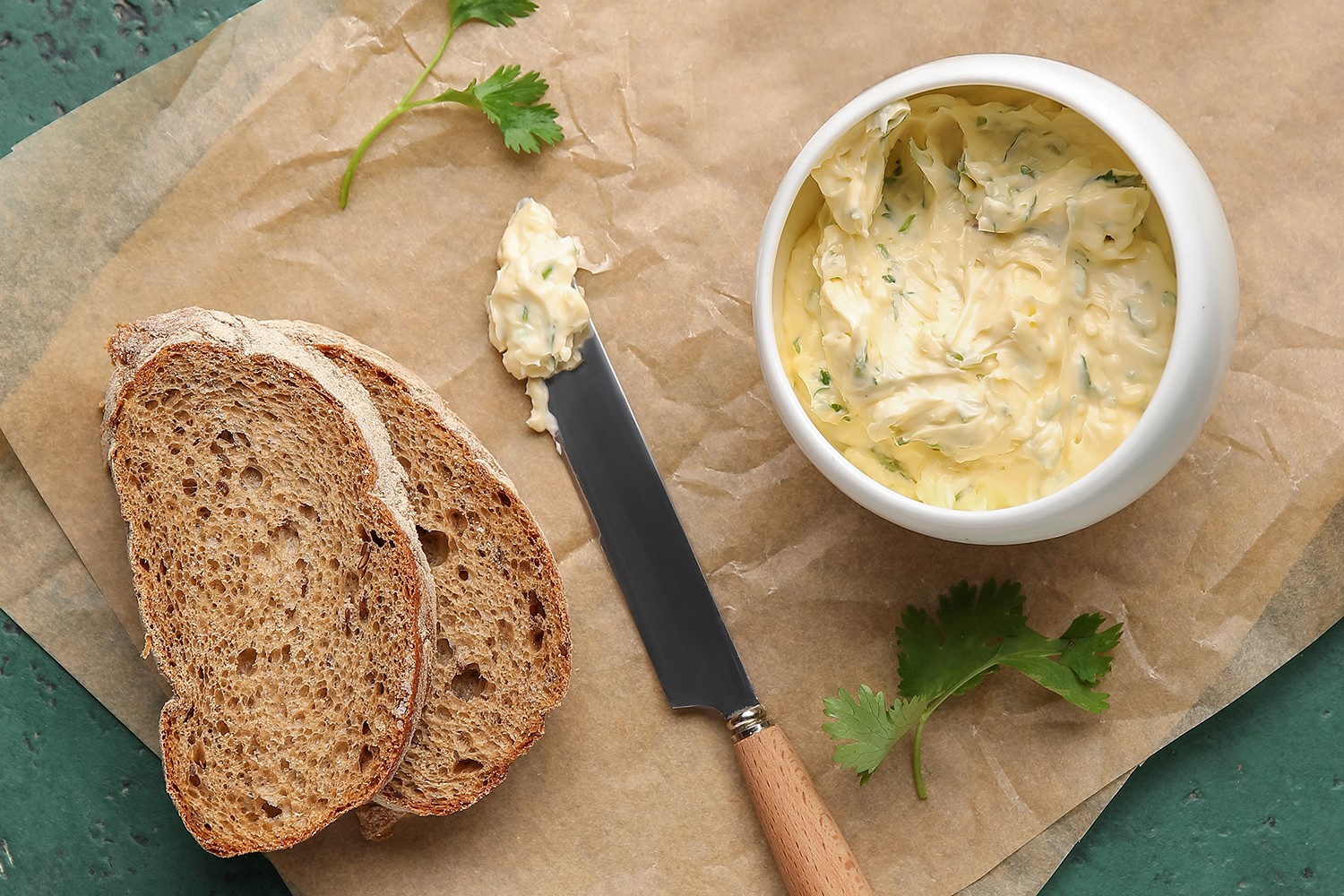 Cholula hot sauce mixes with honey to create a compound butter blend with a delectably sweet heat. This versatile butter blend is perfect for a wide range of kitchen applications, including baking, frying, sautéing and so much more.
Ingredients:
Cilantro, chopped - 1/4

Cup

Salt, kosher - As needed

Cholula hot sauce - 1/2

Cup

Honey - 1/4

Cup

SunGlow, slightly softened - 2

lbs.
Preparation:
Star the sunglow in the mixer at a slow speed. Add In the honey and Cholula and combine well. When adding in the liquids to the Sunglow add them in slowly with the mixer on slow so the liquids incorporate better and it doesn't become sloppy in the bowl.

Add In the cilantro, and then add in the kosher salt as needed for flavor. Incorporate until combined well and then stop. Do no over mix.

Pull the butter blend out and store in the refrigerator until needed.
Serving Suggestions: Can be used on breakfast breads, or any breakfast application, chicken and waffles, any type of grilled or seared protein, used to toss grilled carrots or roasted yams.