Chocolate Chip Cookie Batter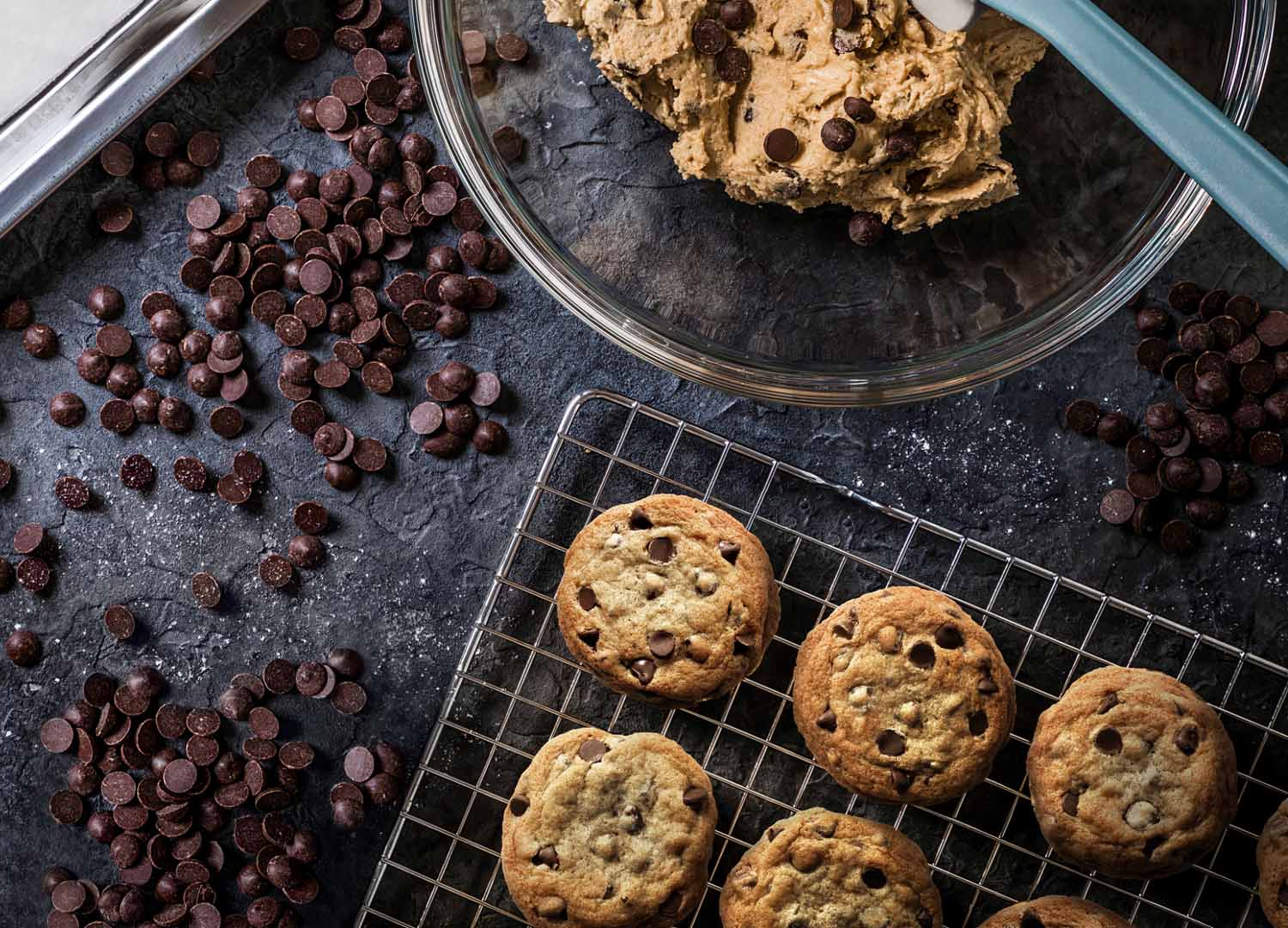 As the ever-popular chocolate chip cookie proves, sometimes the best recipes are the simplest. With Liquid Sunglow as your batter's secret ingredient, you'll produce perfect cookies that are chewy, buttery, and oh so good.
Ingredients:
Brown sugar - .75

Cup

Vanilla extract - 1

tsp.

Walnuts or pecans, chopped small - 1

Cup

Eggs, large - 2

each

Baking soda - 2

tsp.

Flour, all purpose - 2.25

Cups

Liquid Sunglow - 1

Cup

Chocolate chips - 2

Cups

Sugar, granulated - .75

Cup
Preparation:
Add in all the ingredients into the mixer and blend until all the ingredients are well incorporated and then stop mixing. Scrape the bowl and place the mix into a clean storage container.

Heat oven to 350F. degrees.

Always use parchment paper on the sheet pan when baking cookies. Use a #20 scoop for the cookies (a 2 oz. scoop).

If your cookie dough is frozen balls, bake at 350F. degrees for 15 minutes or until golden brown. If your cookie dough is chilled balls, then bake for 11 minutes or until golden brown.
Chef Tip:
#1-When mixing the dough, mix the dough enough to incorporate all the ingredients together well and stop the mixing. Over mixing tends to get the mix warm and it starts to break down the batter.
#2- When the batter is complete place in the refrigerator for a few hours for the batter to firm up it will be easier to make into balls to bake.